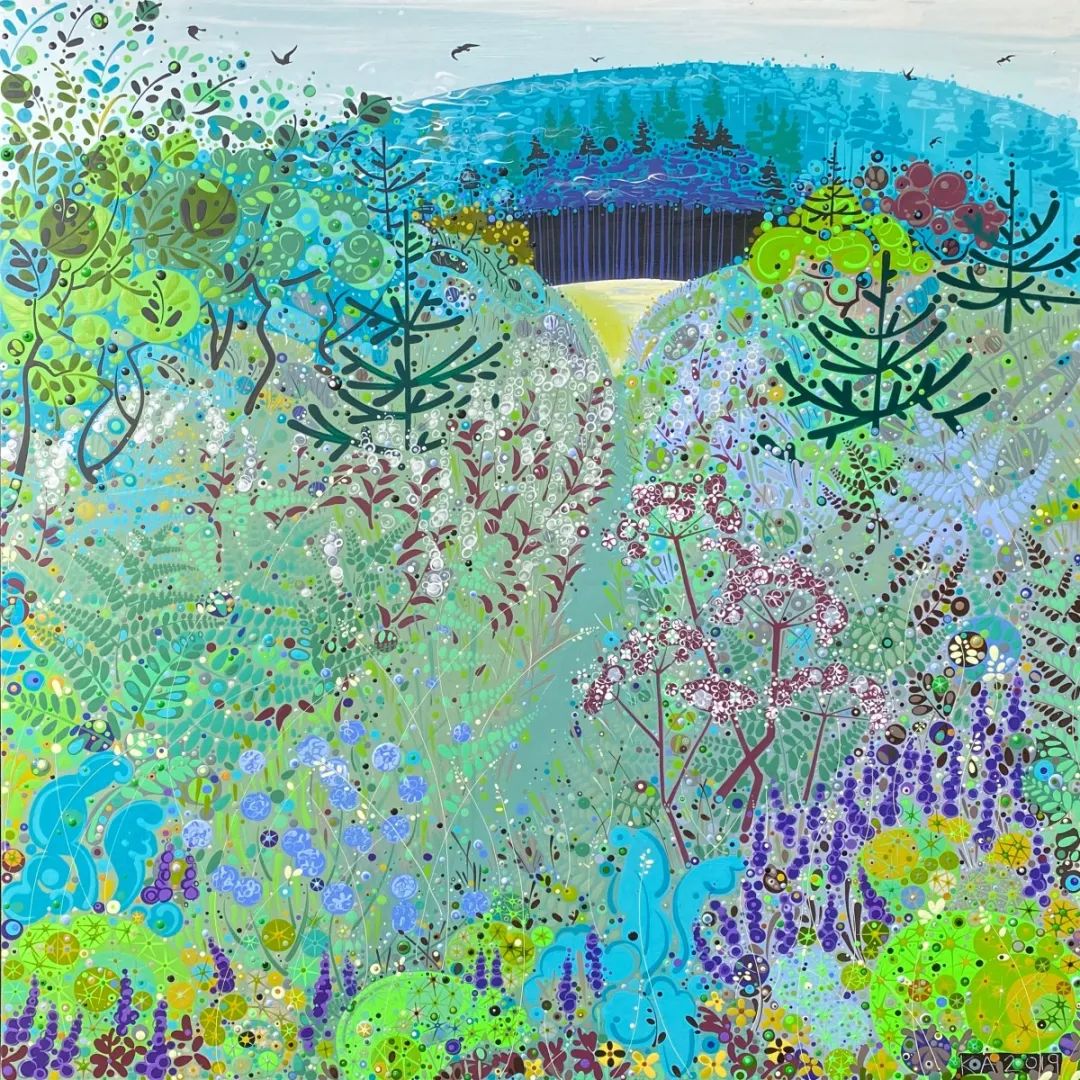 Katie Allen-British painter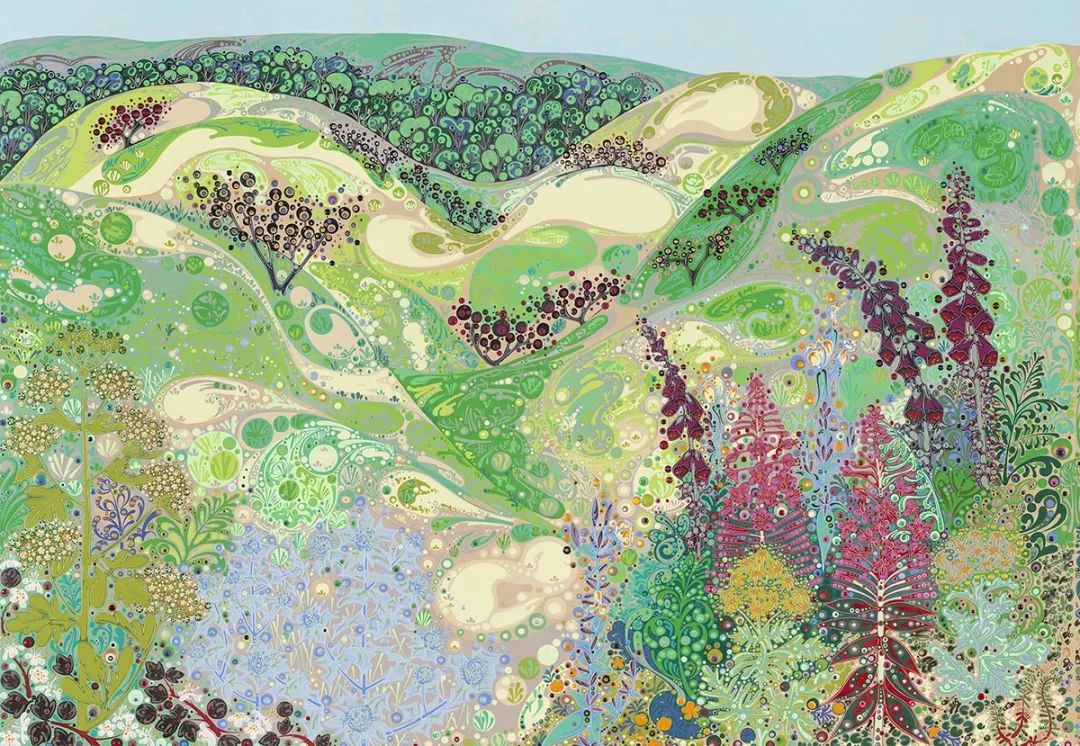 Katie Allen is an accomplished British artist living in Swansea, Wales. She studied Fine Art Painting at the University of Bath and received her PGCE in Art and Design from Cardiff University. Katie has been painting full time since 2006.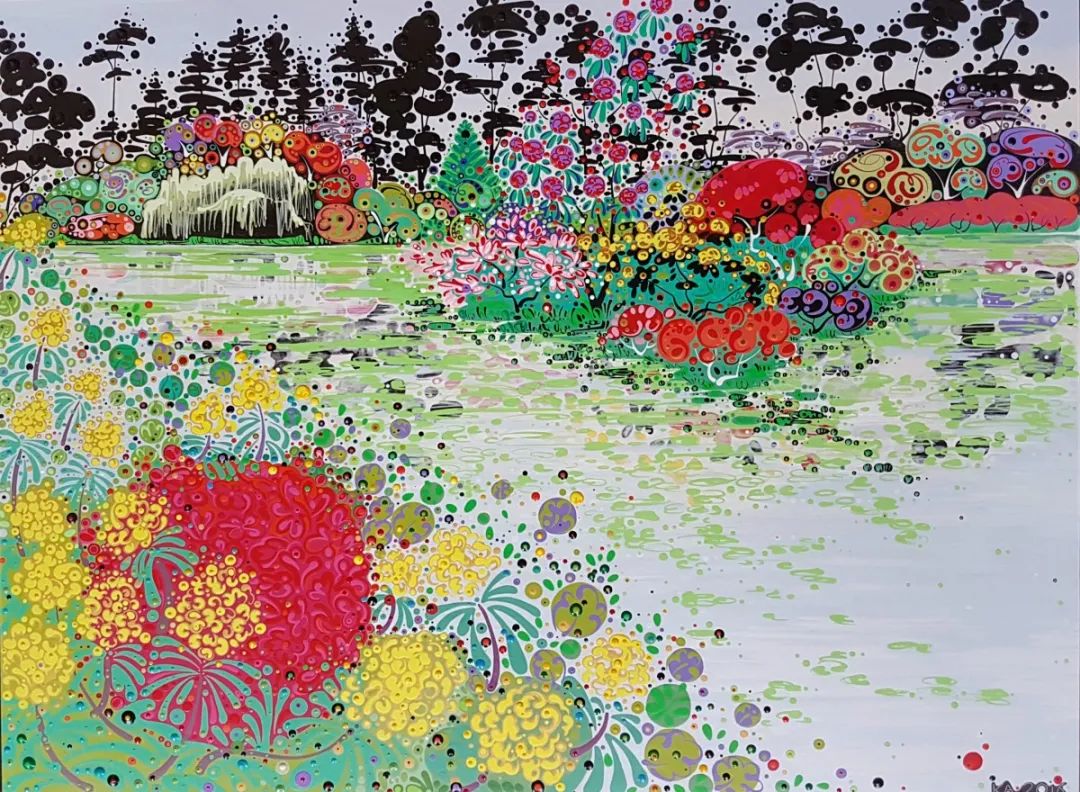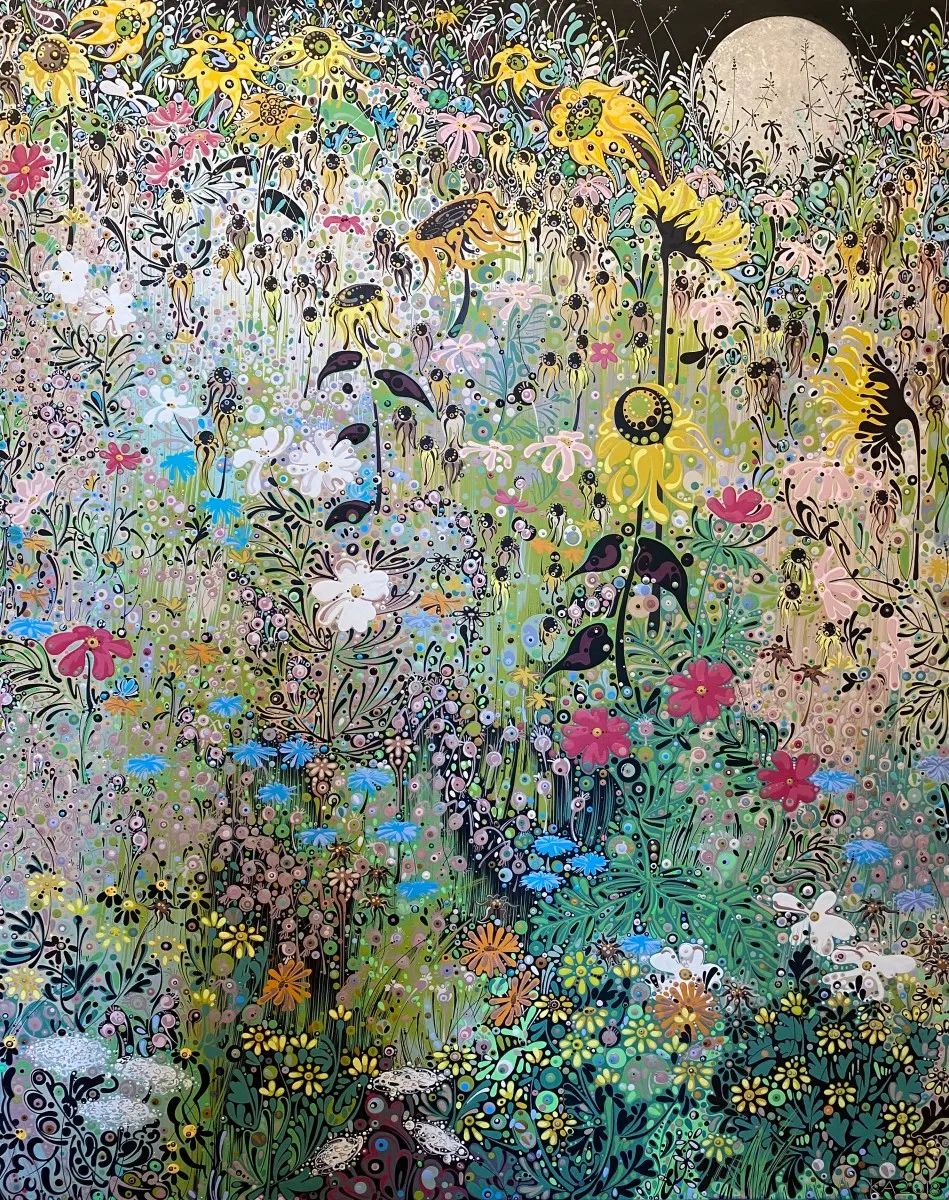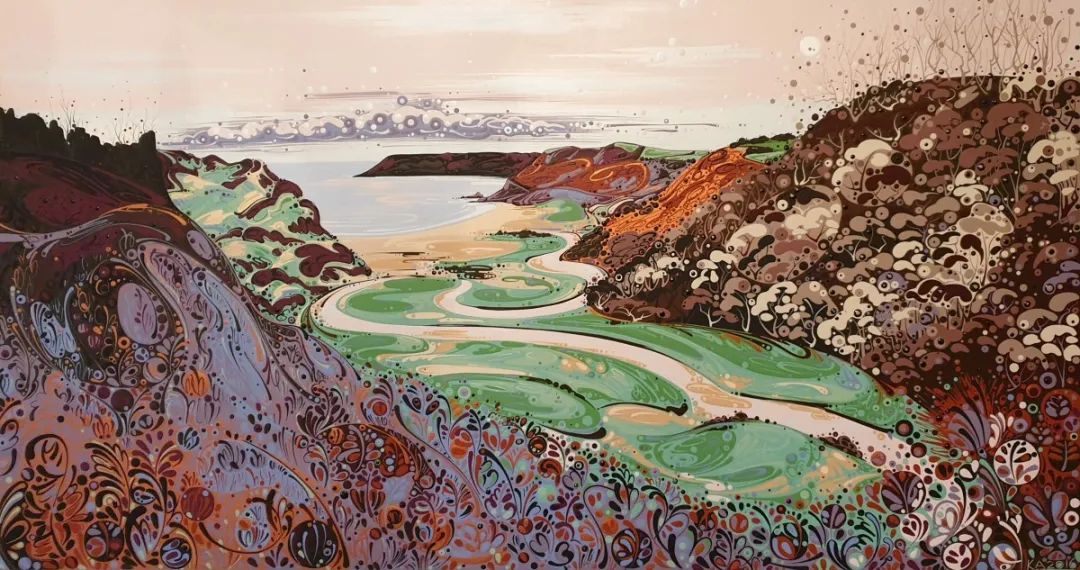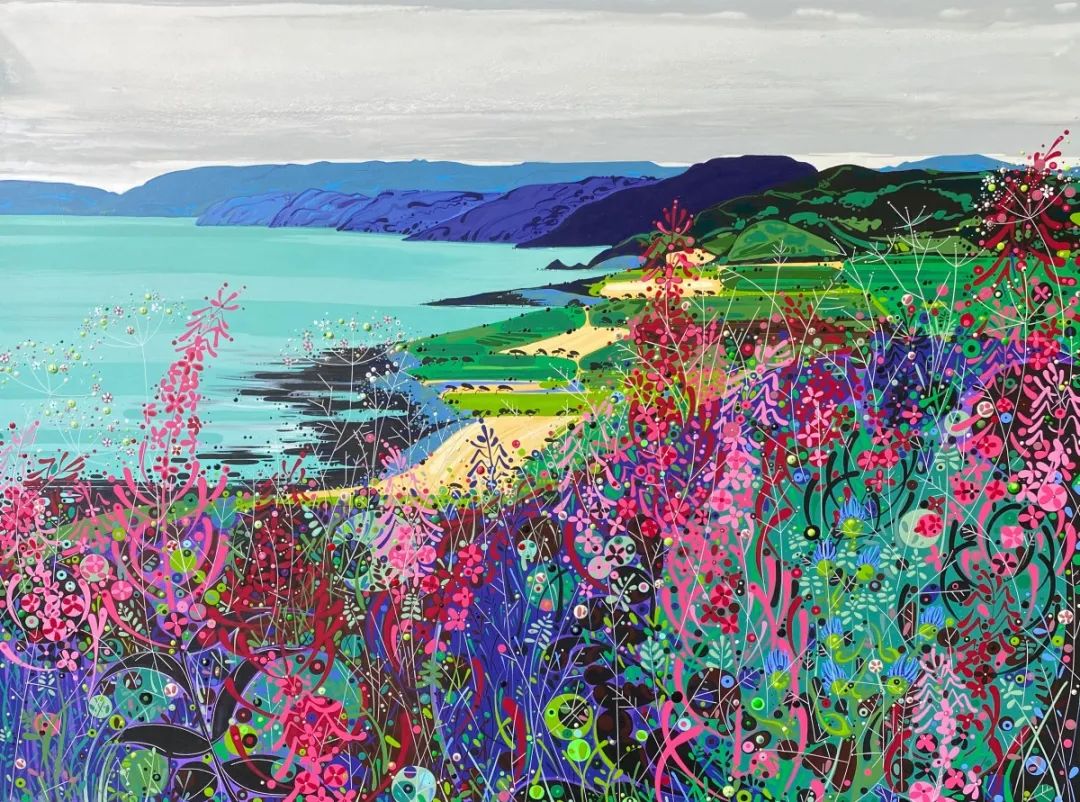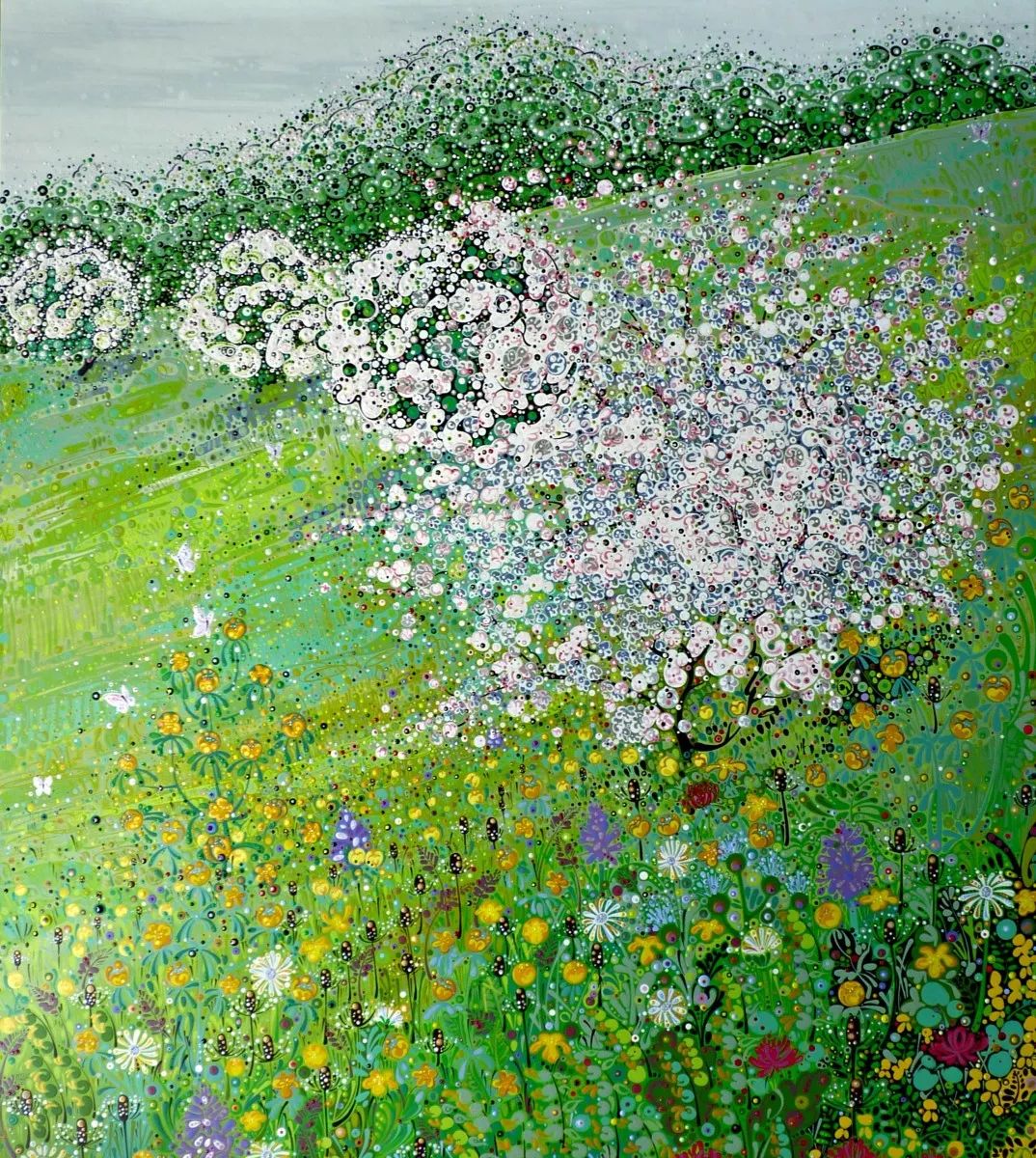 The changing seasons and shadows of her beloved South Wales inspire Katie's work. She translates this landscape into rich patterns, forms and colors. Taken as a whole, her paintings are landscapes and natural forms - trees and plants, insects and birds. But look a little closer and you will see detailed abstract patterns composed of intricate designs and beautiful color harmonies.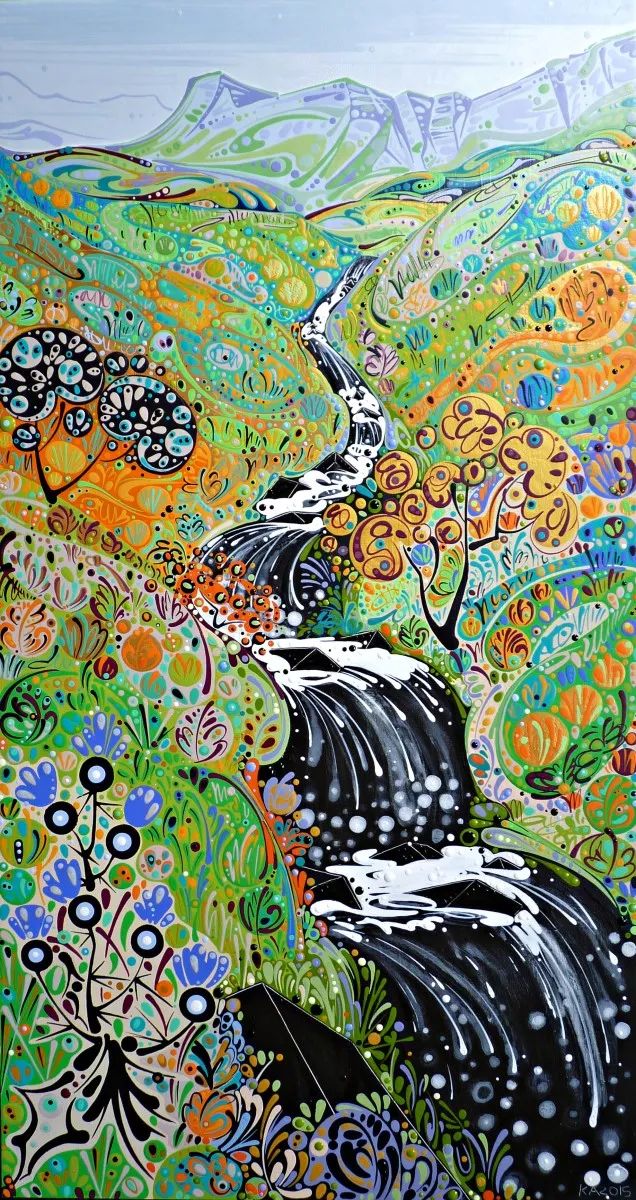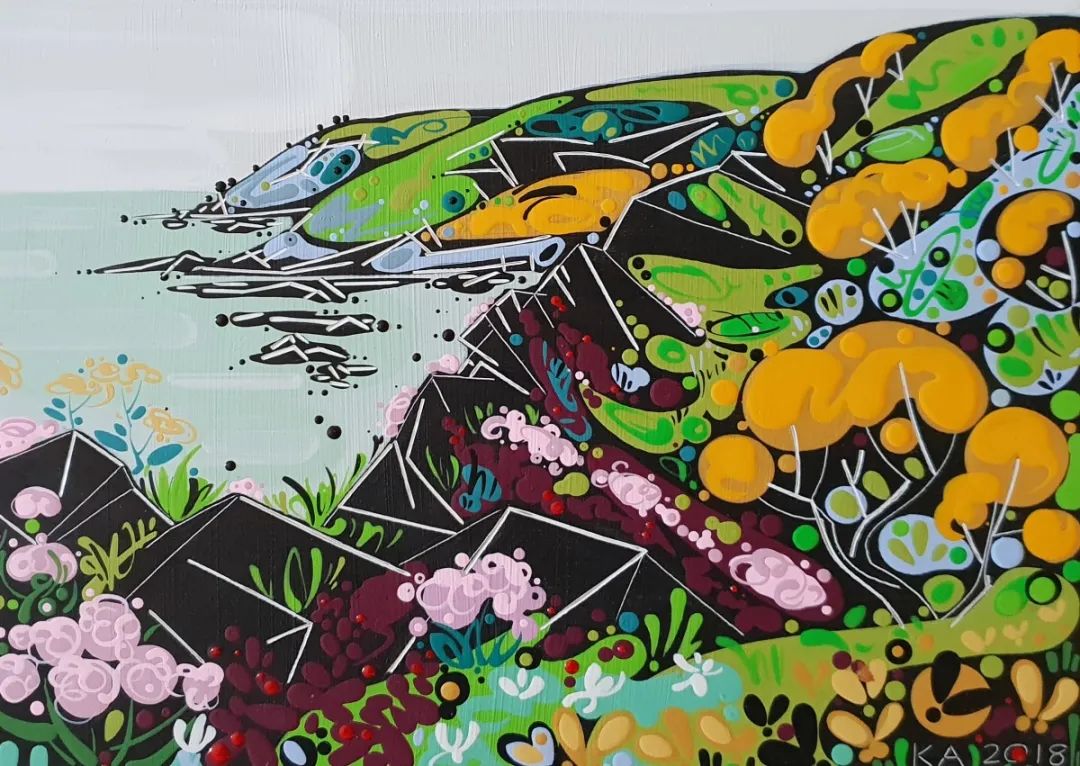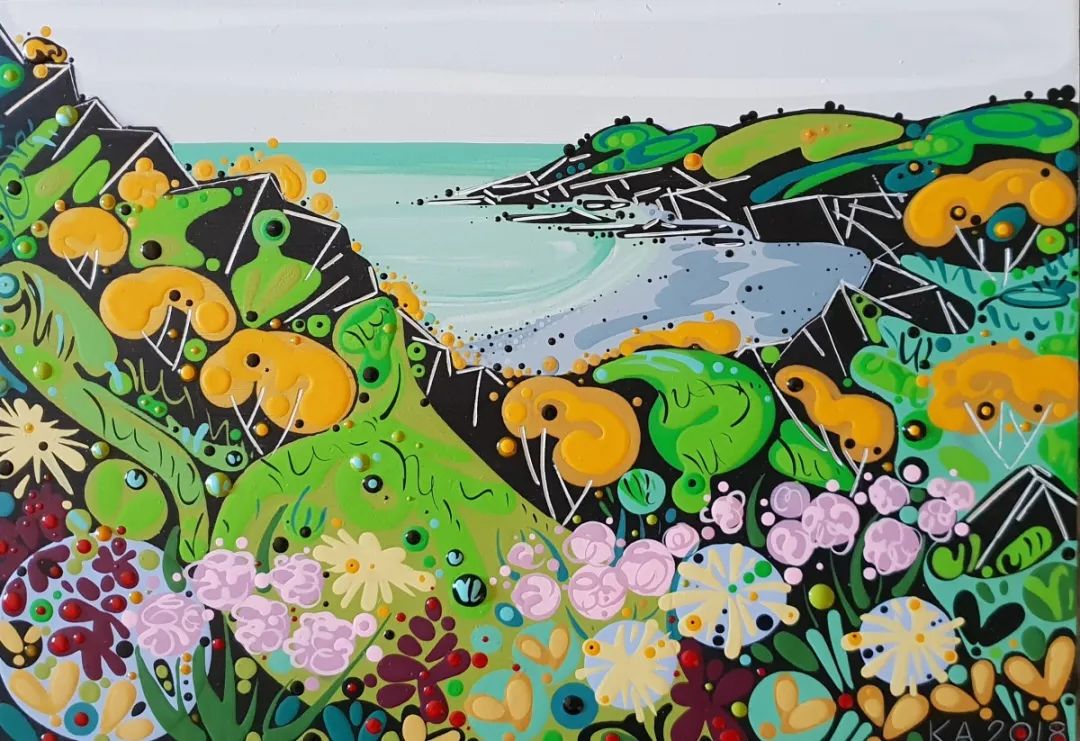 A trip to Rajasthan and Lucknow, India in 2006 marked a turning point in Katie's work. She began experimenting with new ways of painting in order to create the exquisite works that are so well known.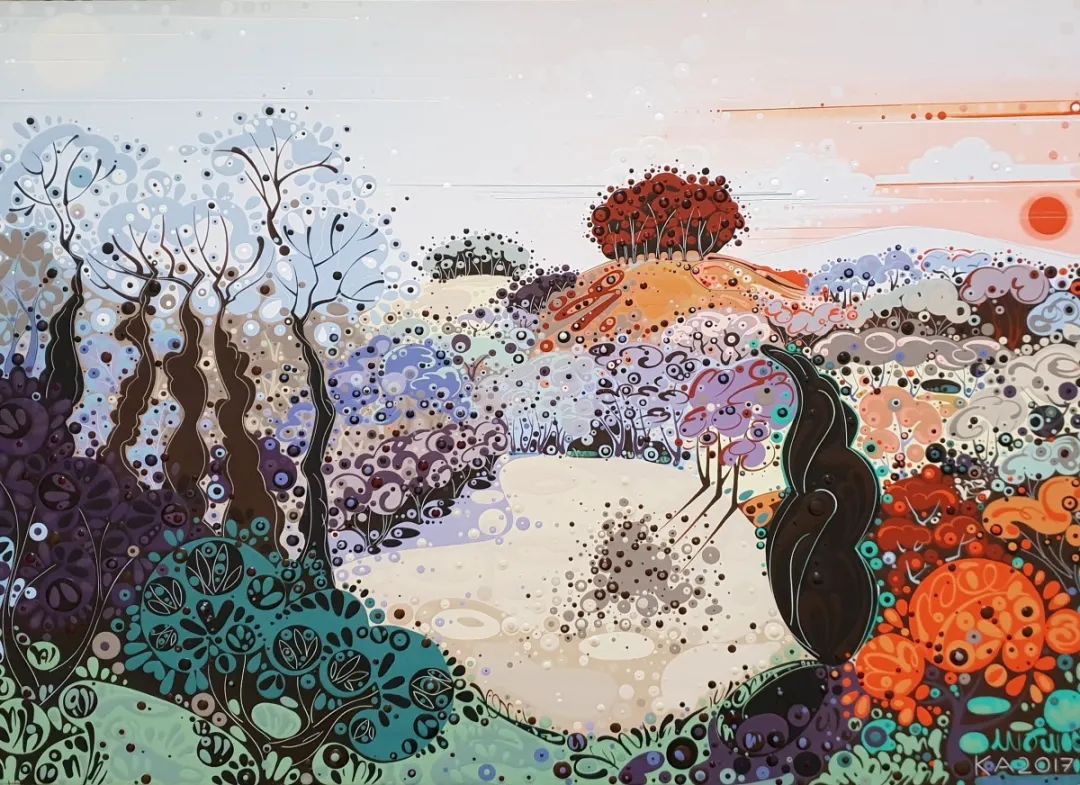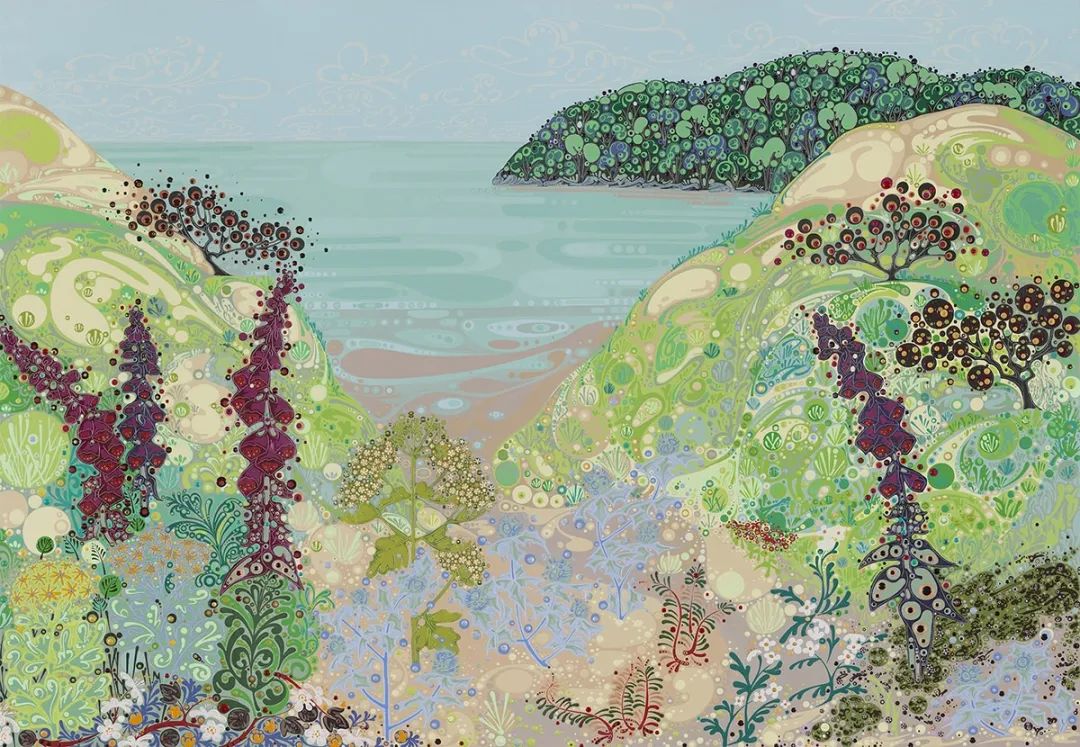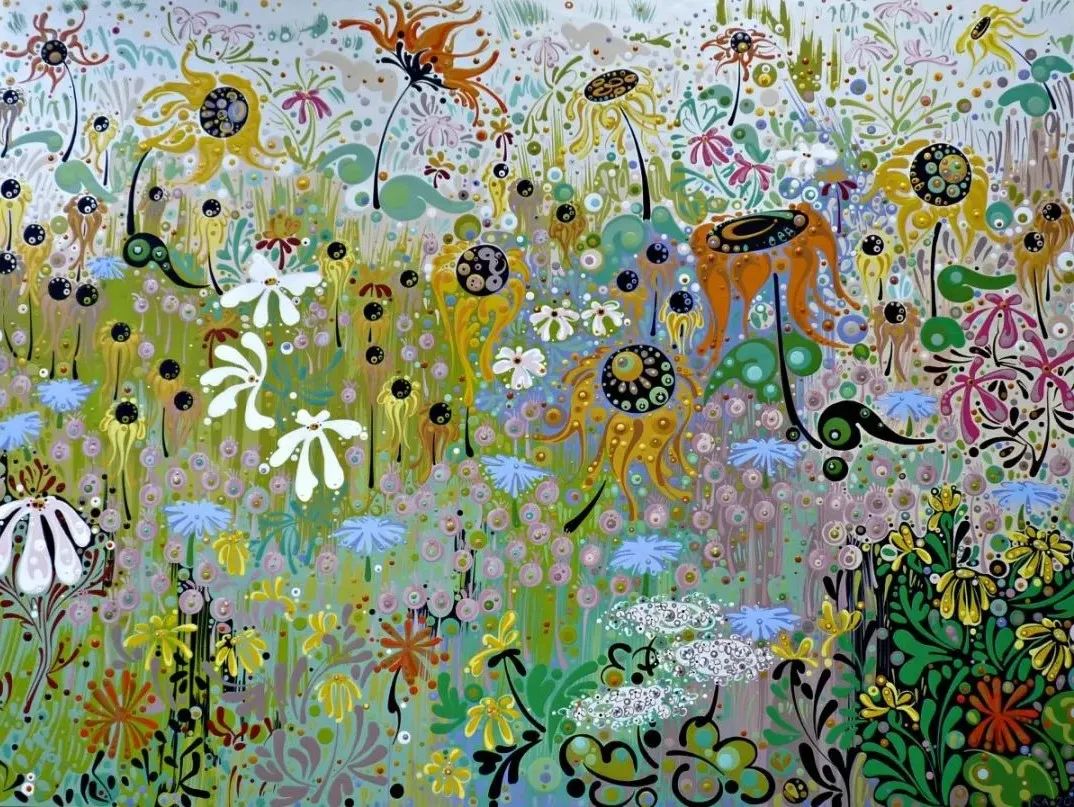 "I am deeply influenced by Indian art and architecture, calligraphy, Arabic art, Japanese painting and fabric design. From magnificent palaces decorated with exquisite intricate patterns of gems and mirrors, to exquisite miniature paintings, from the gestural strokes of Oriental calligraphy to 20th century textiles. I strive to capture these qualities in my paintings to create something that is exquisite, evocative, refined and carefully crafted." --Katie Allen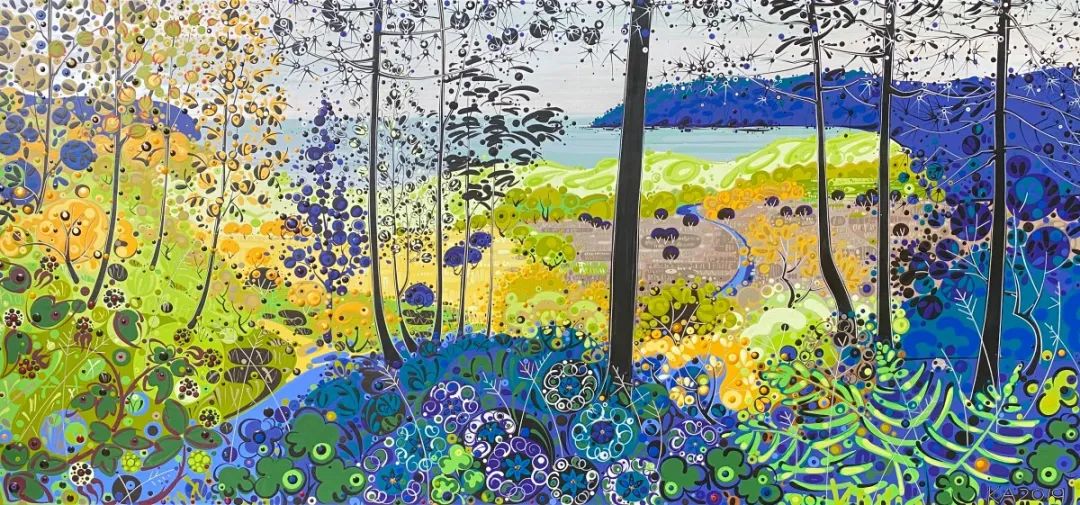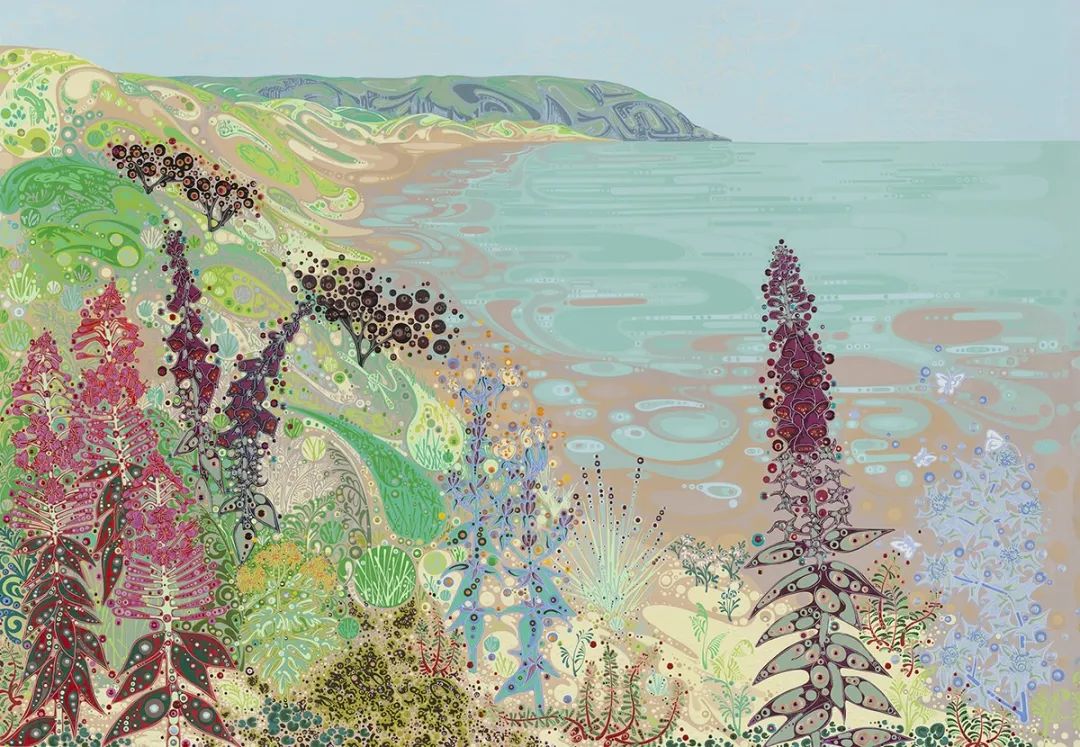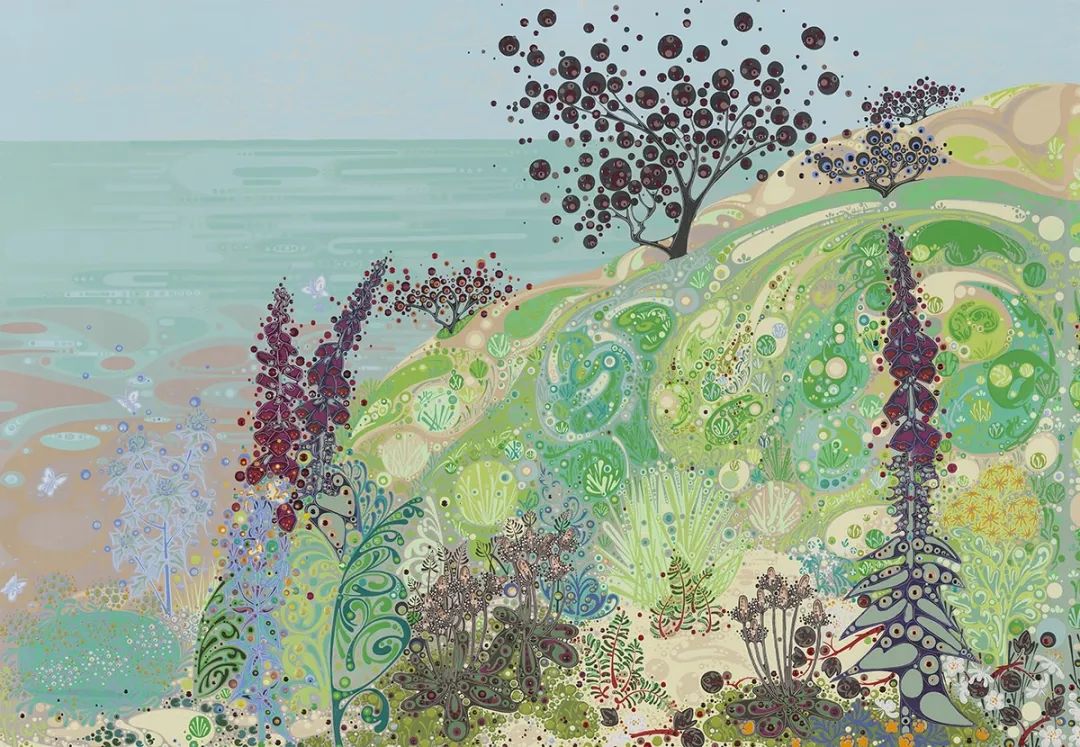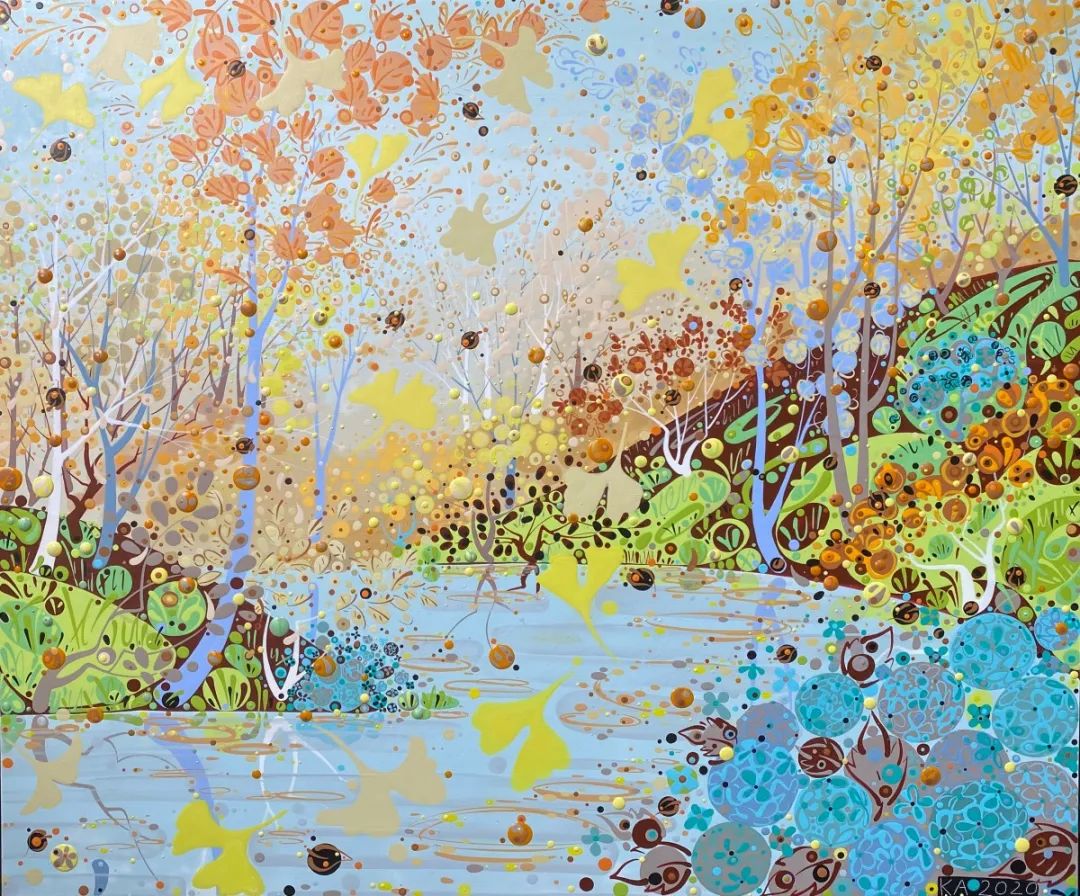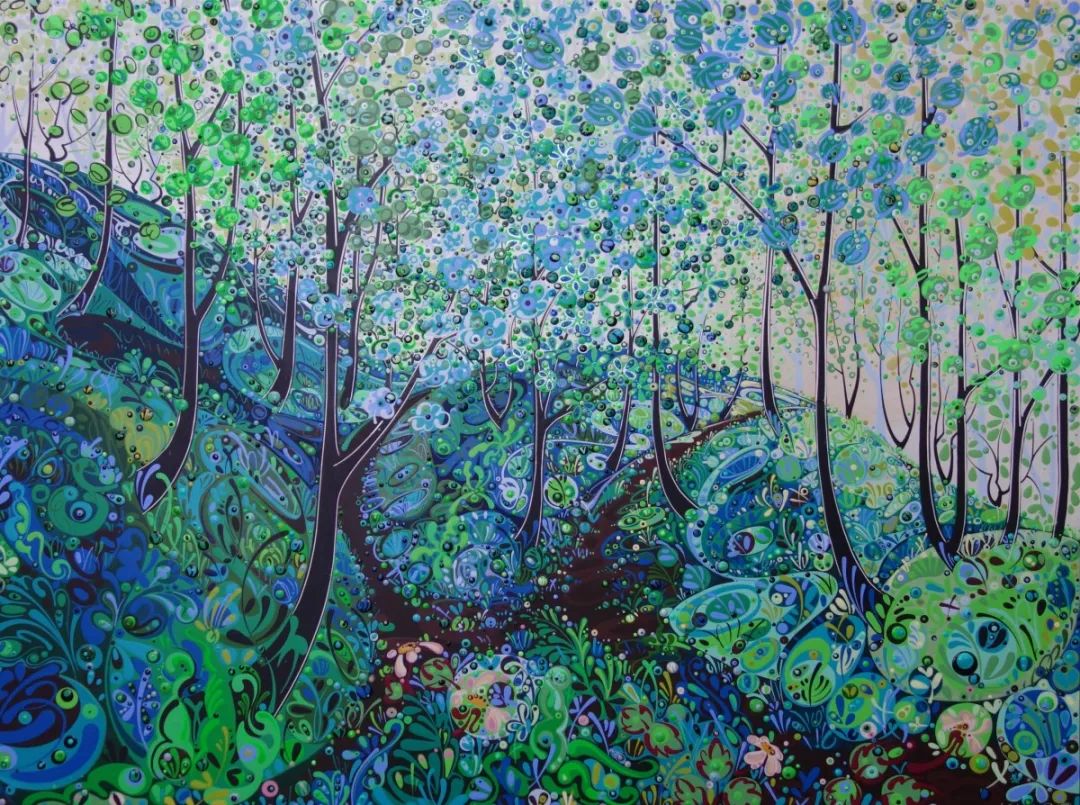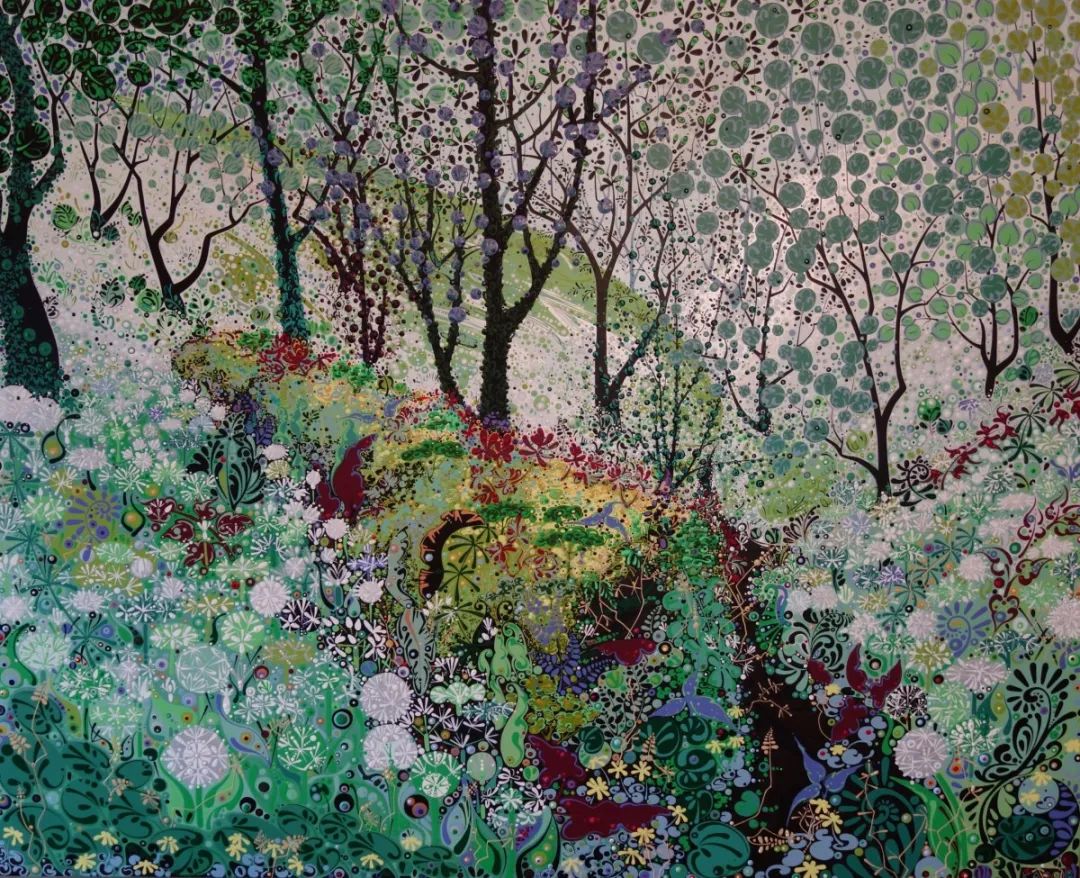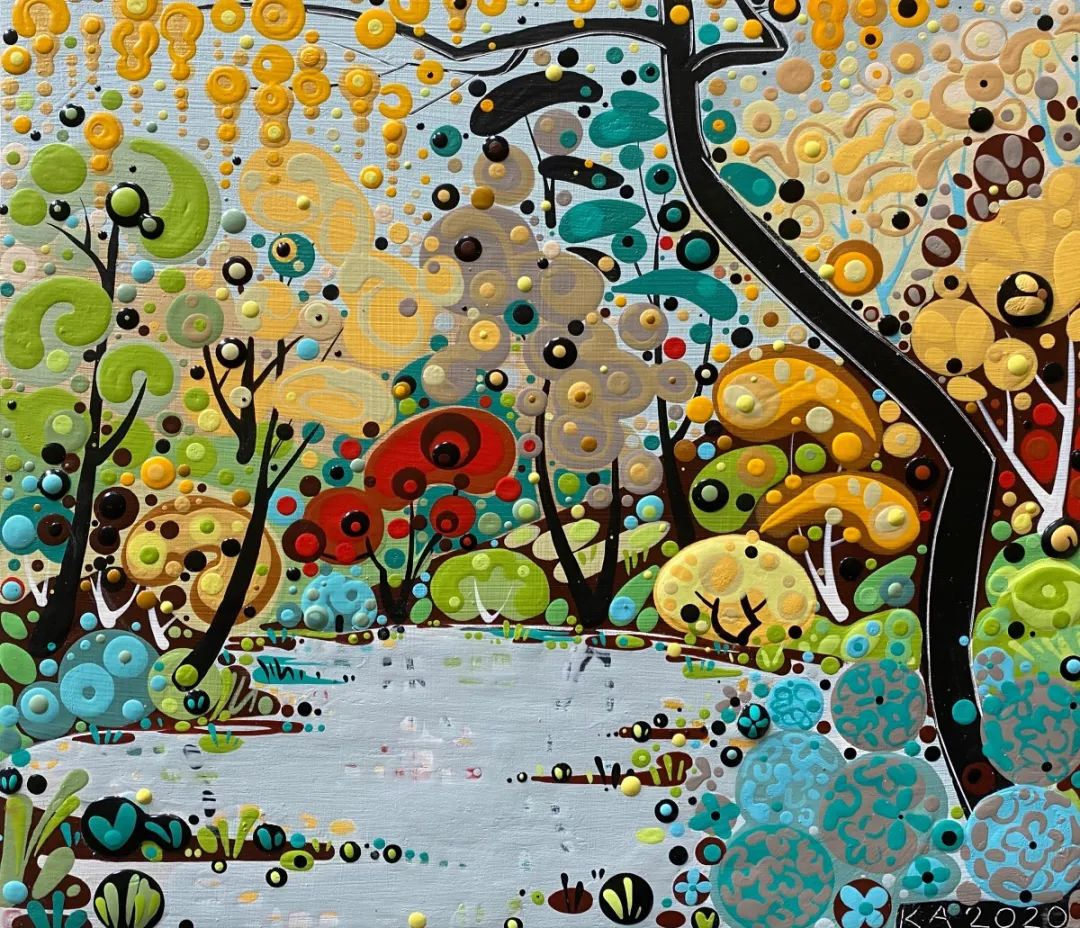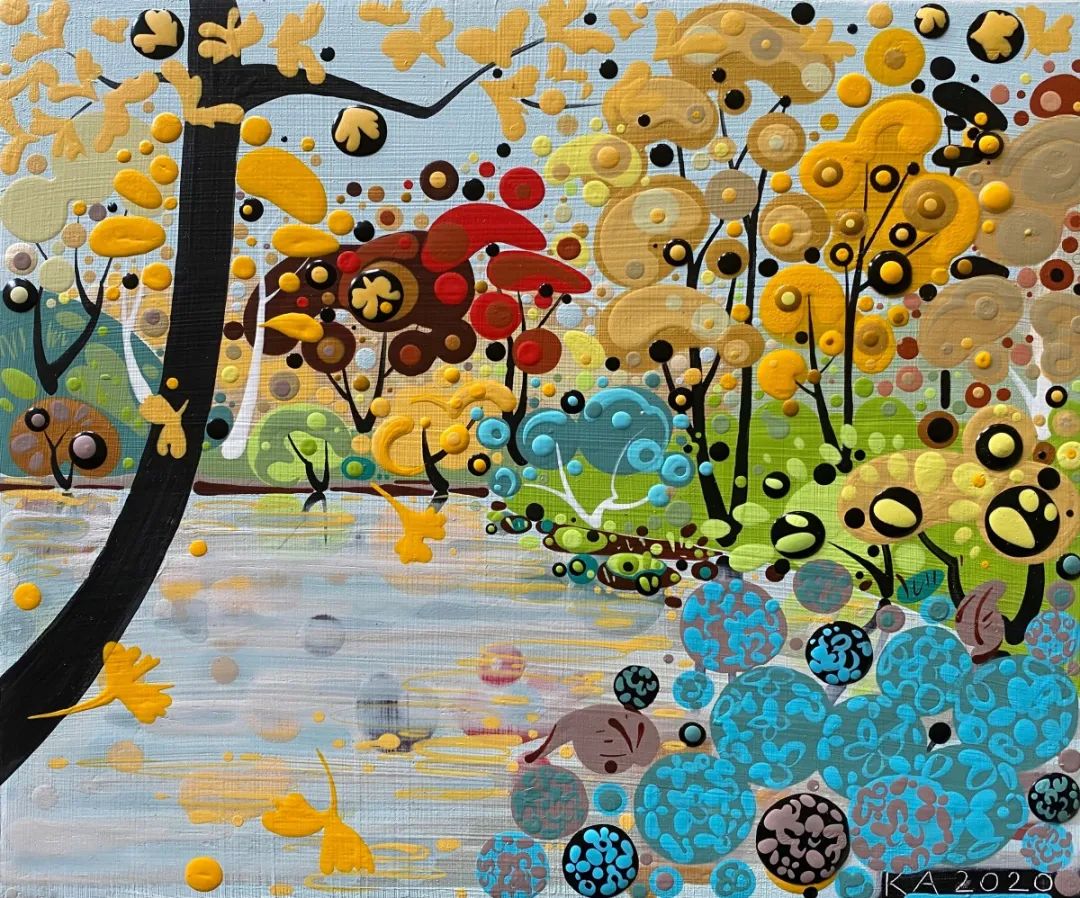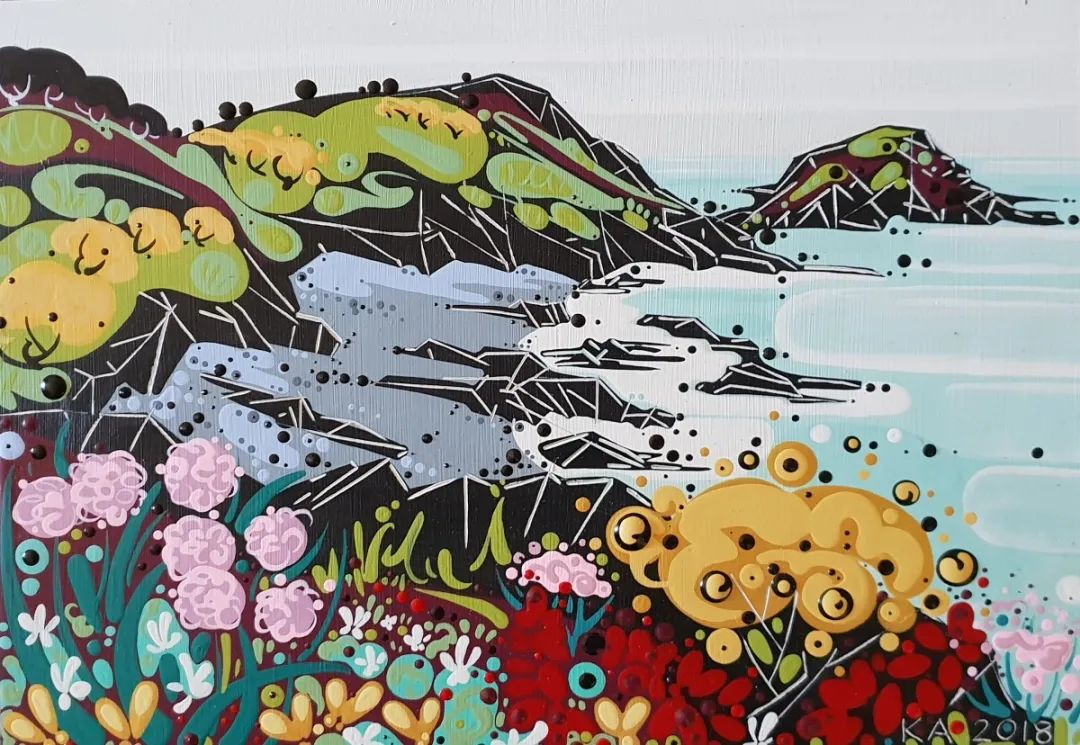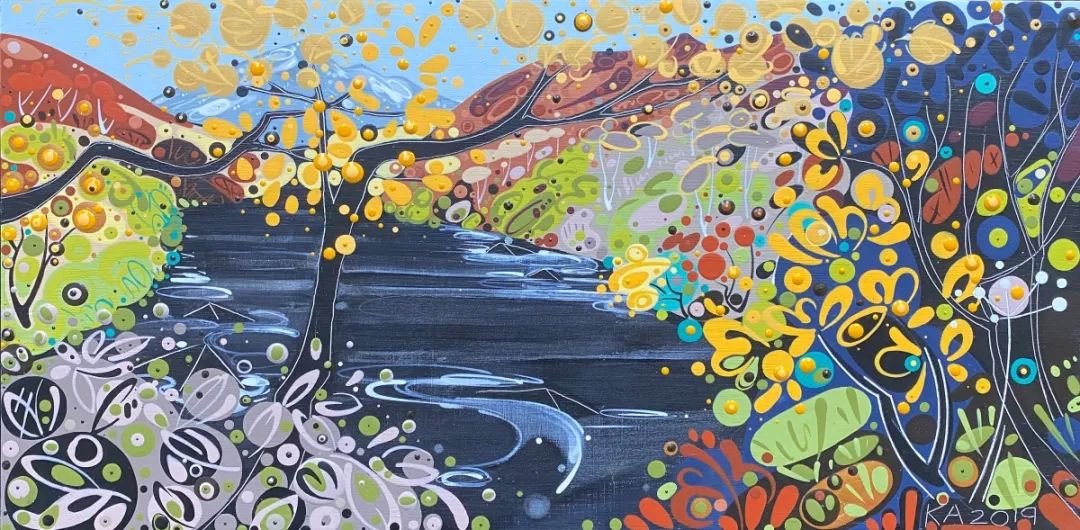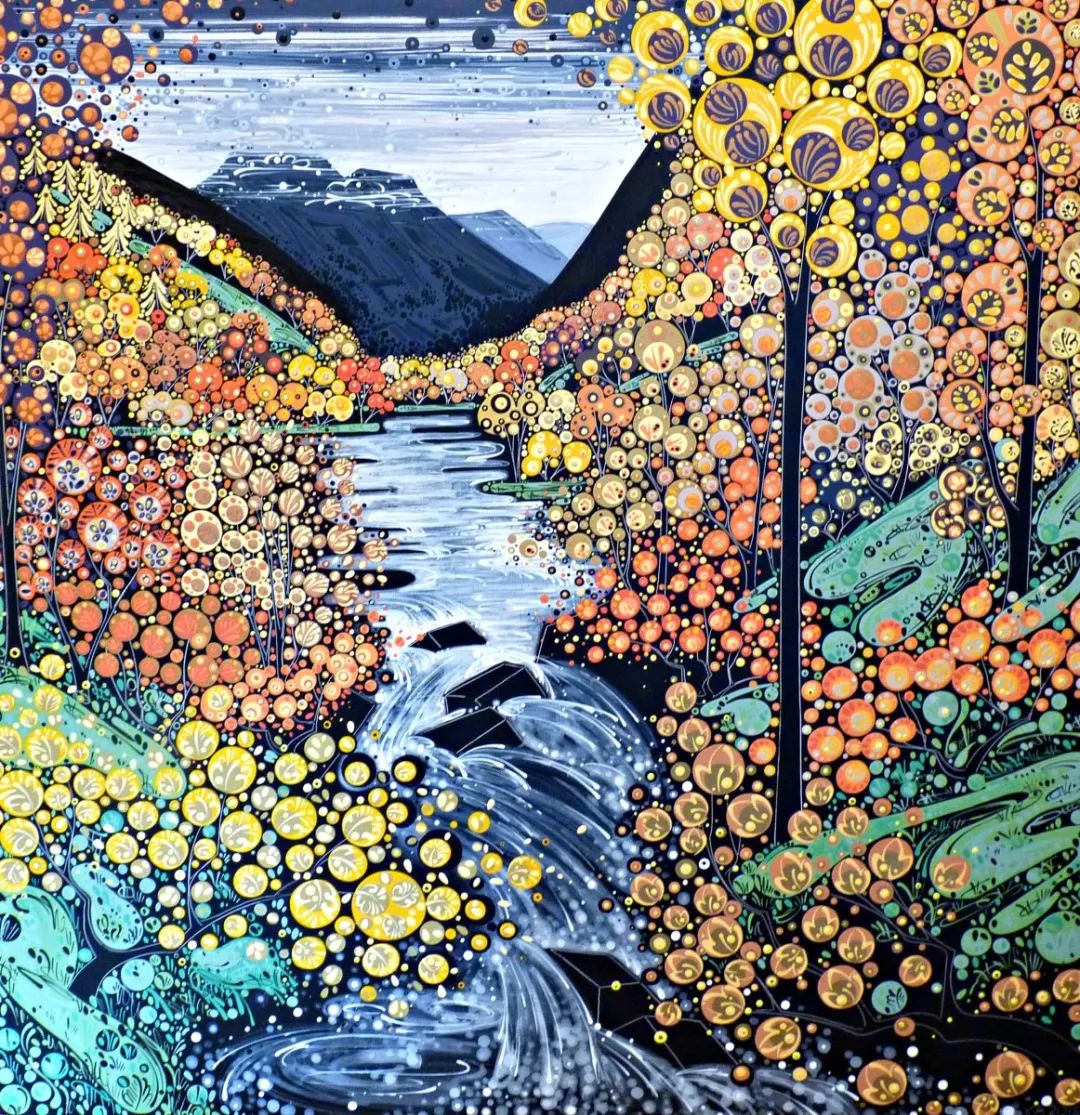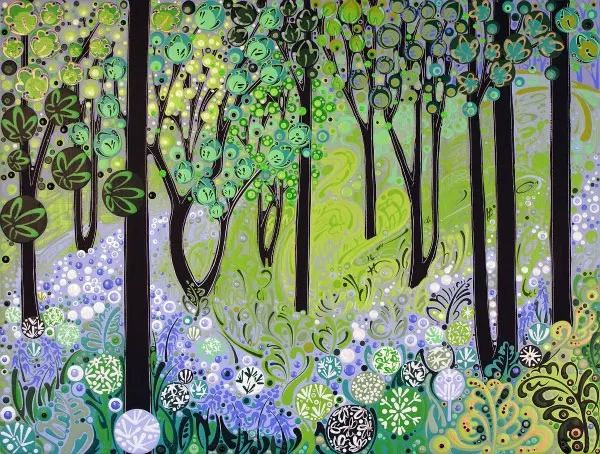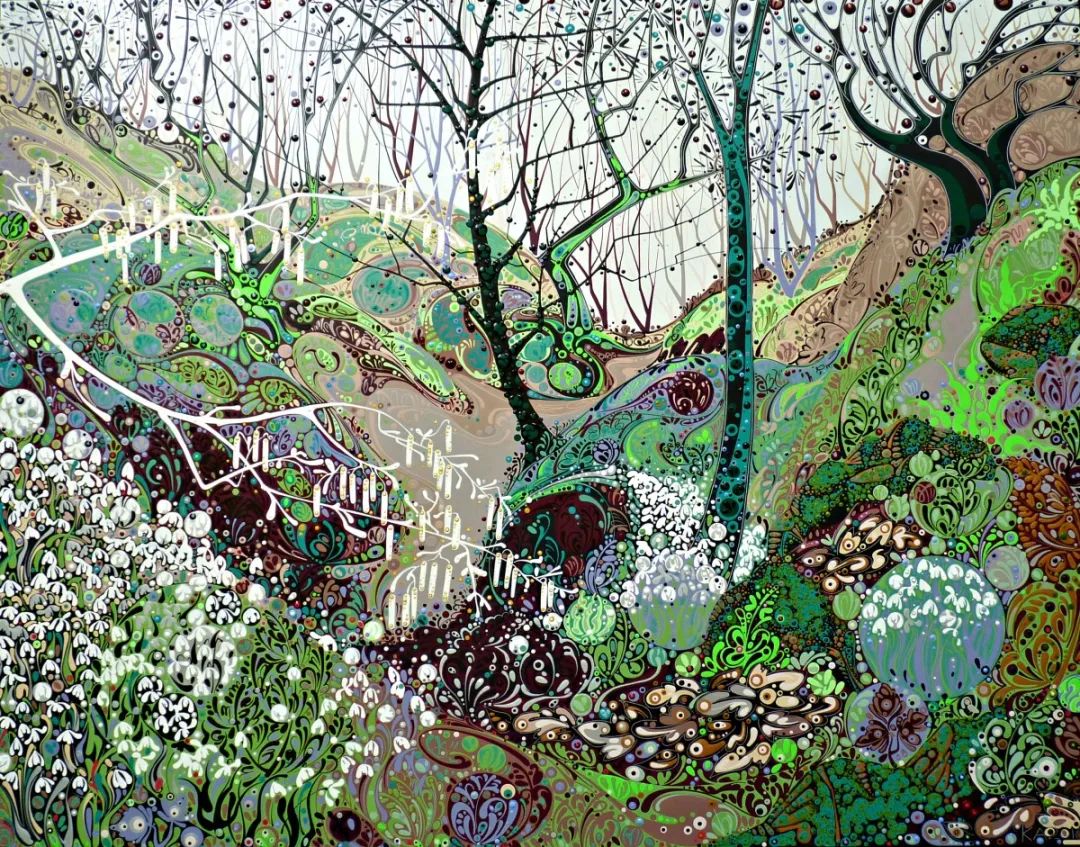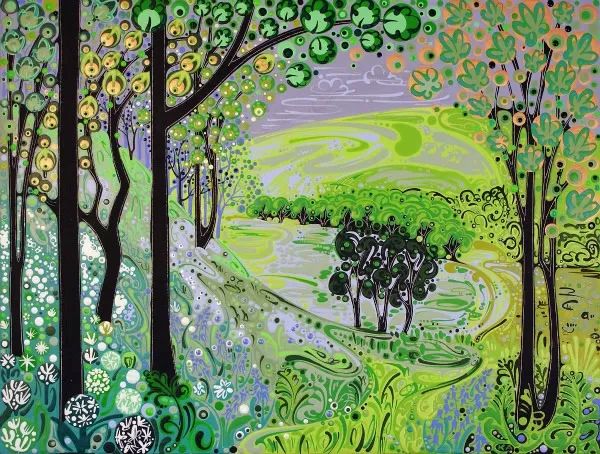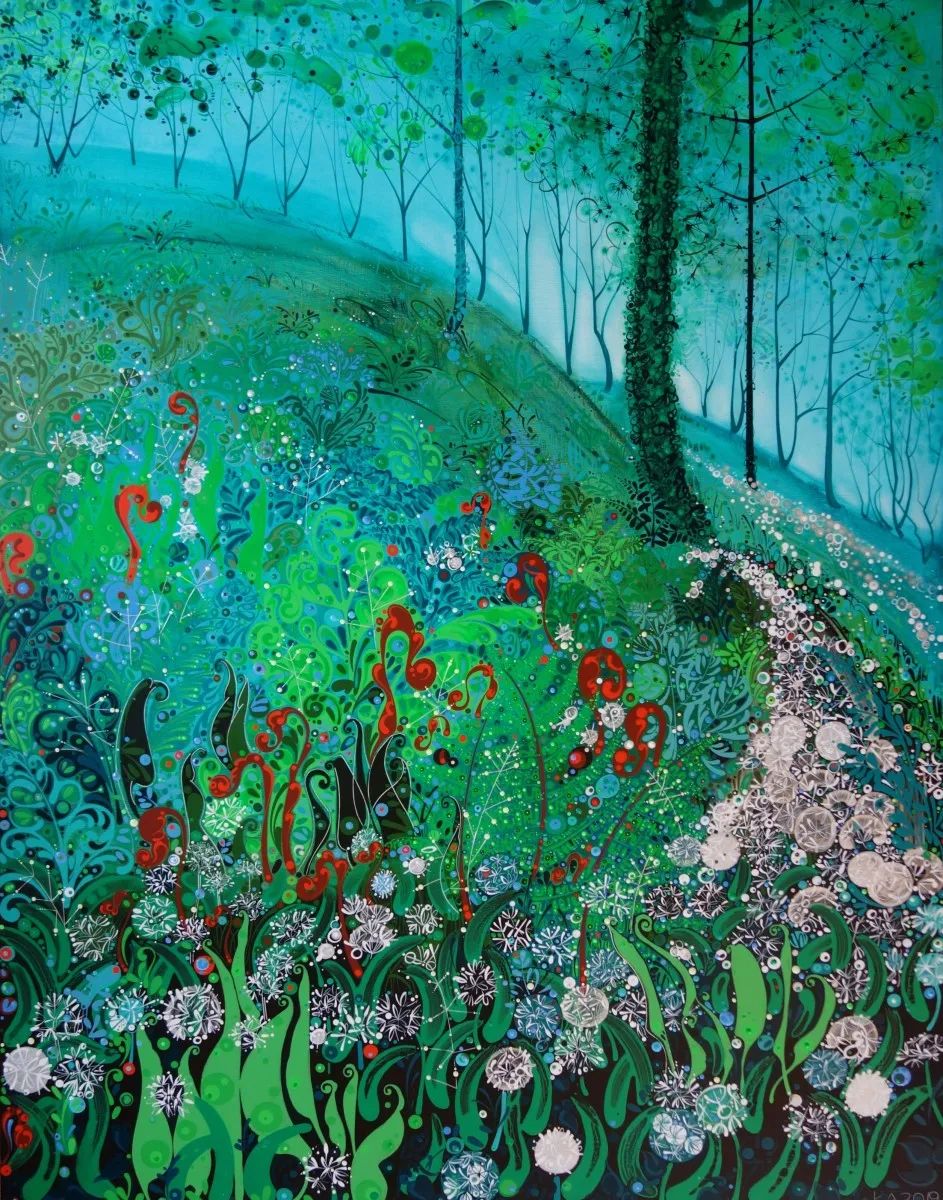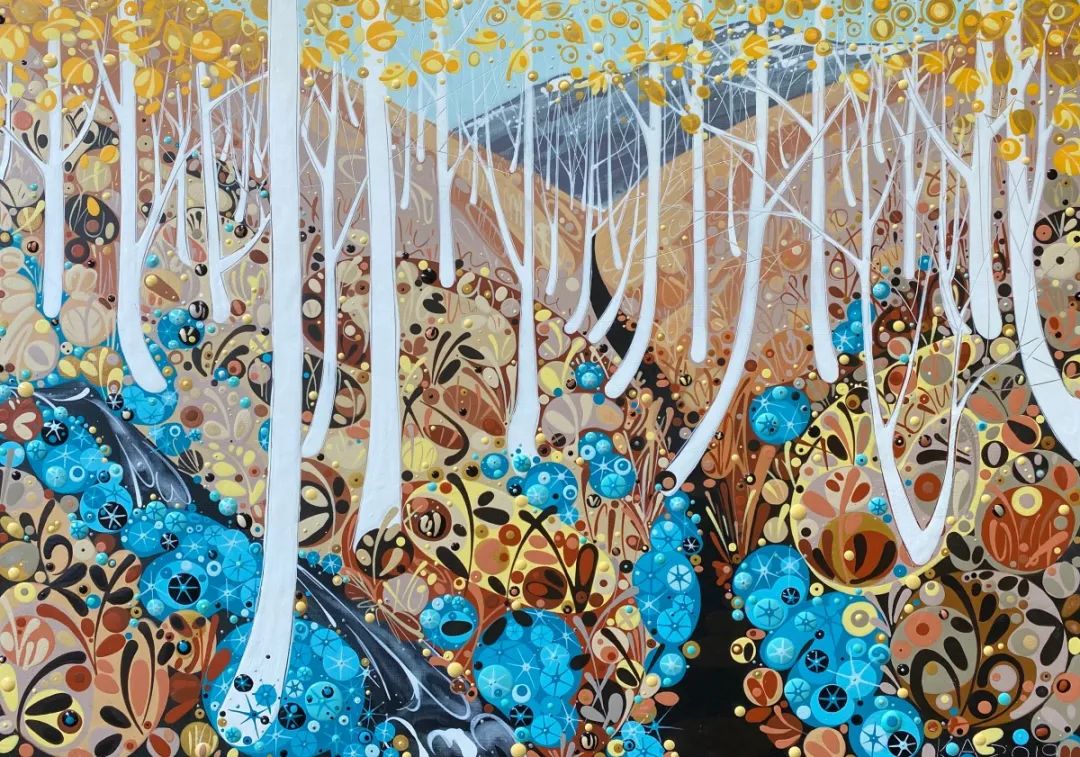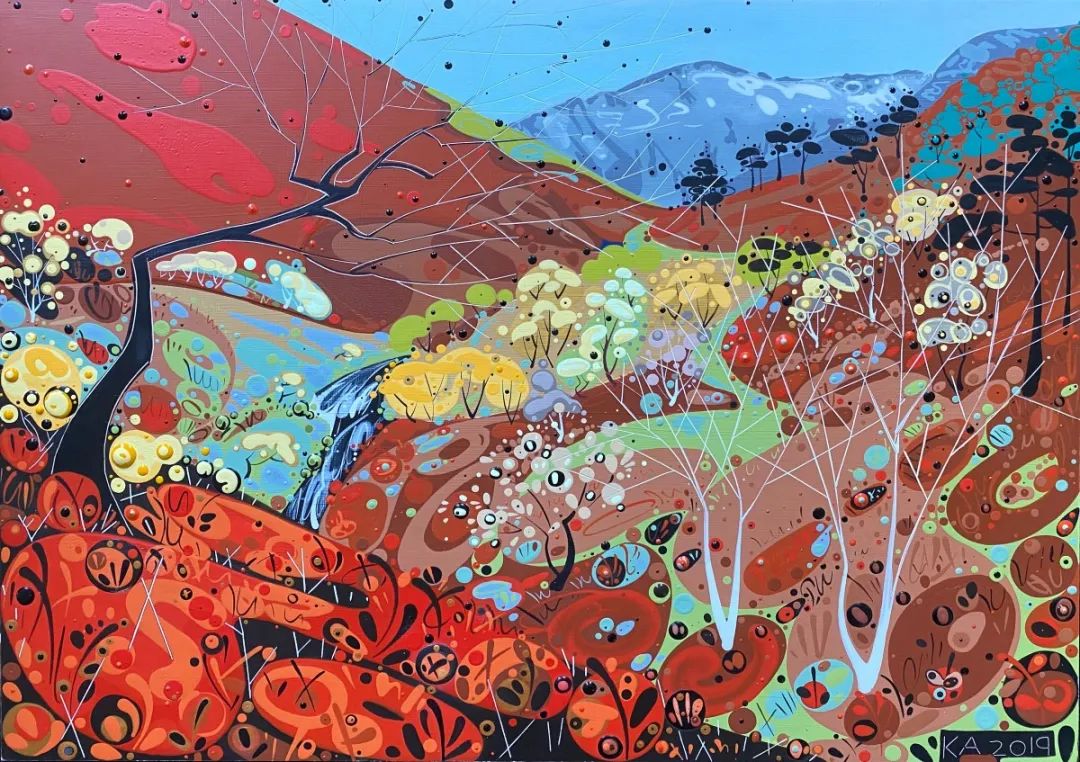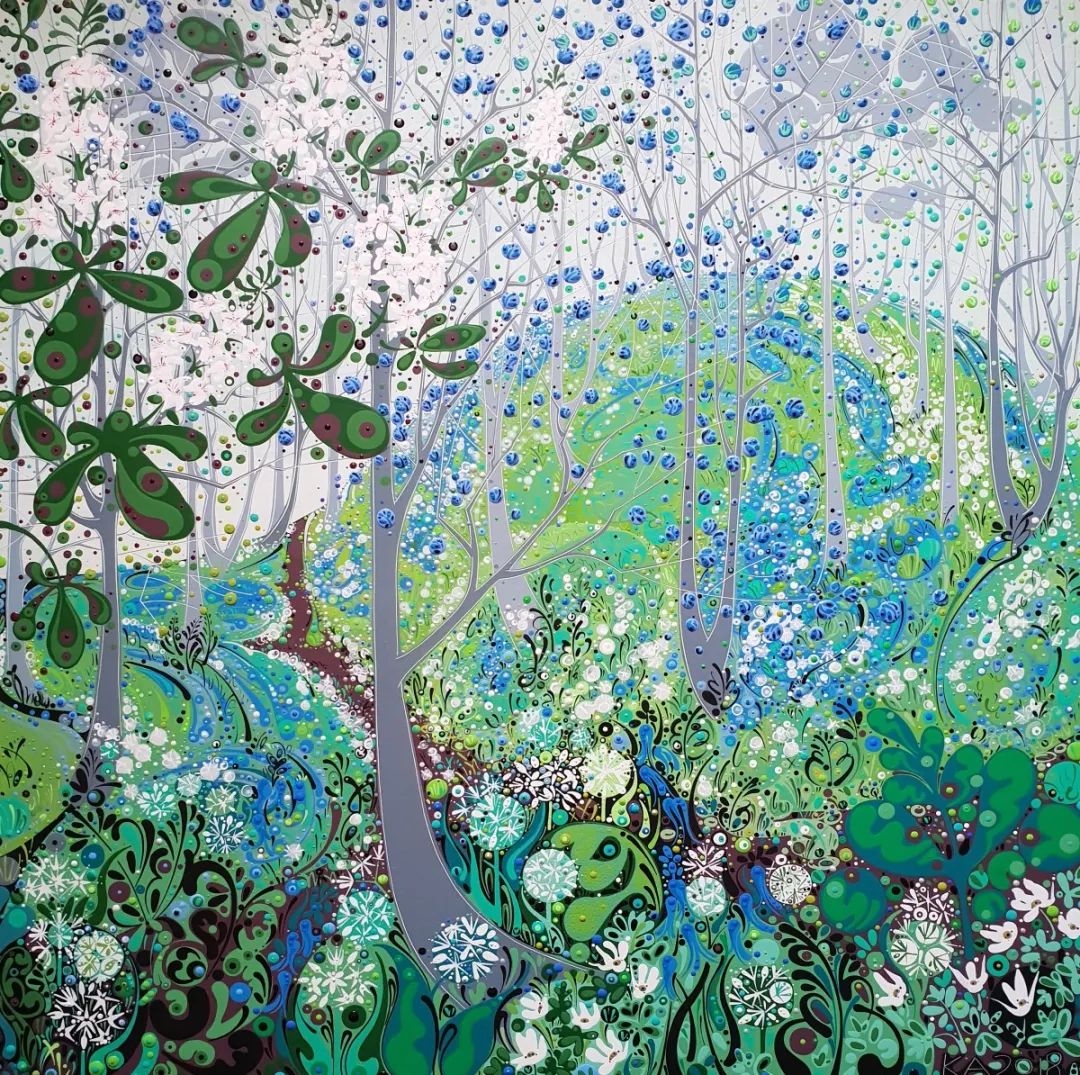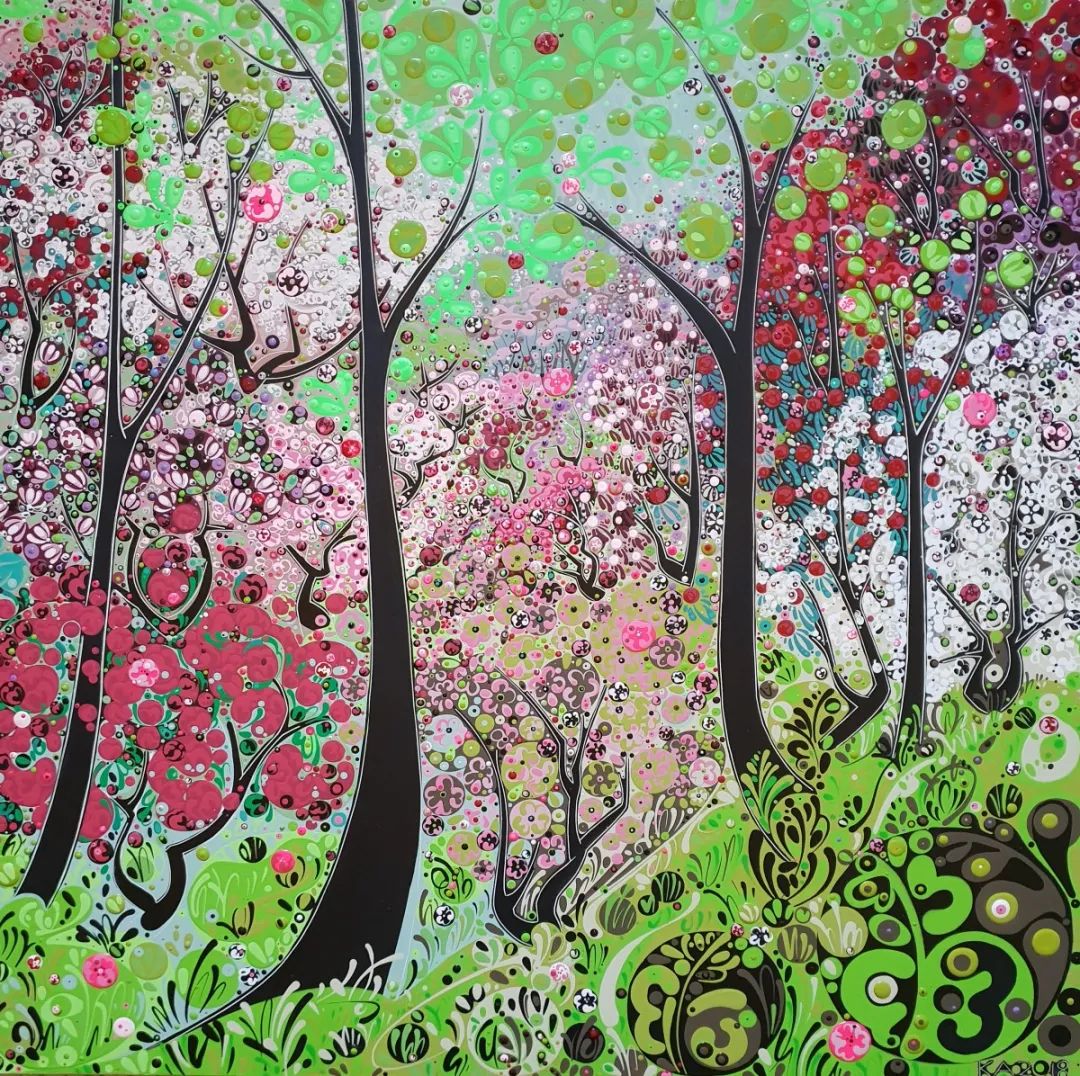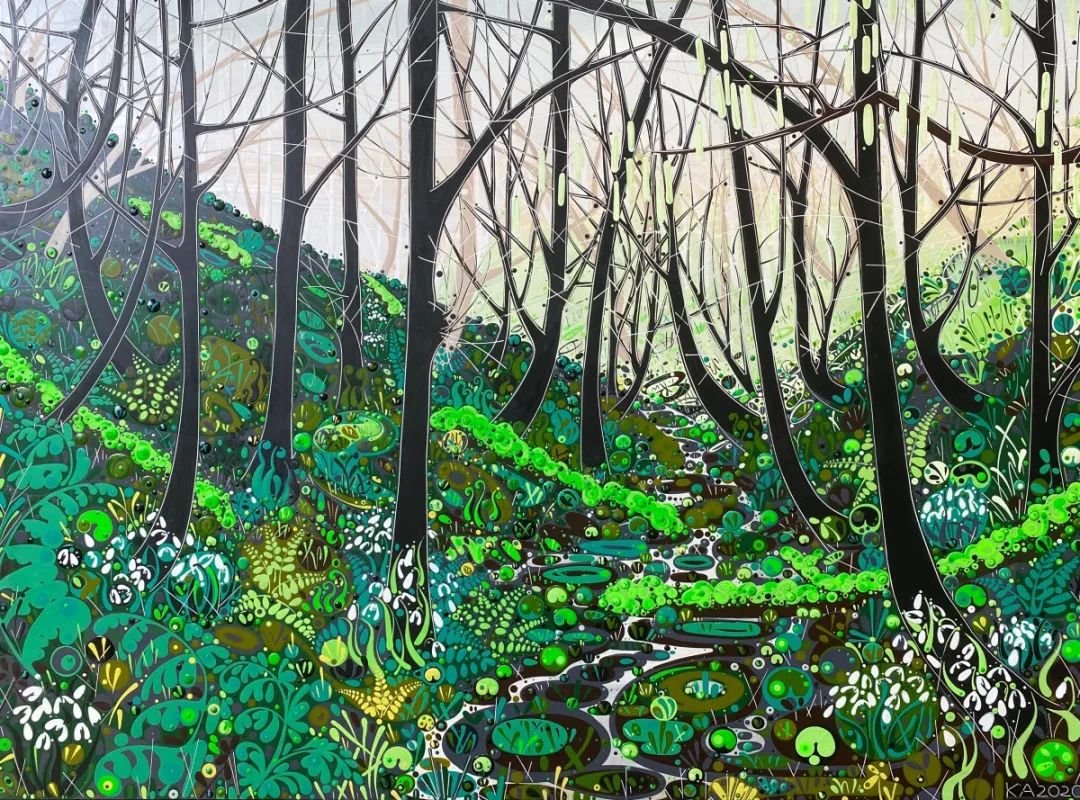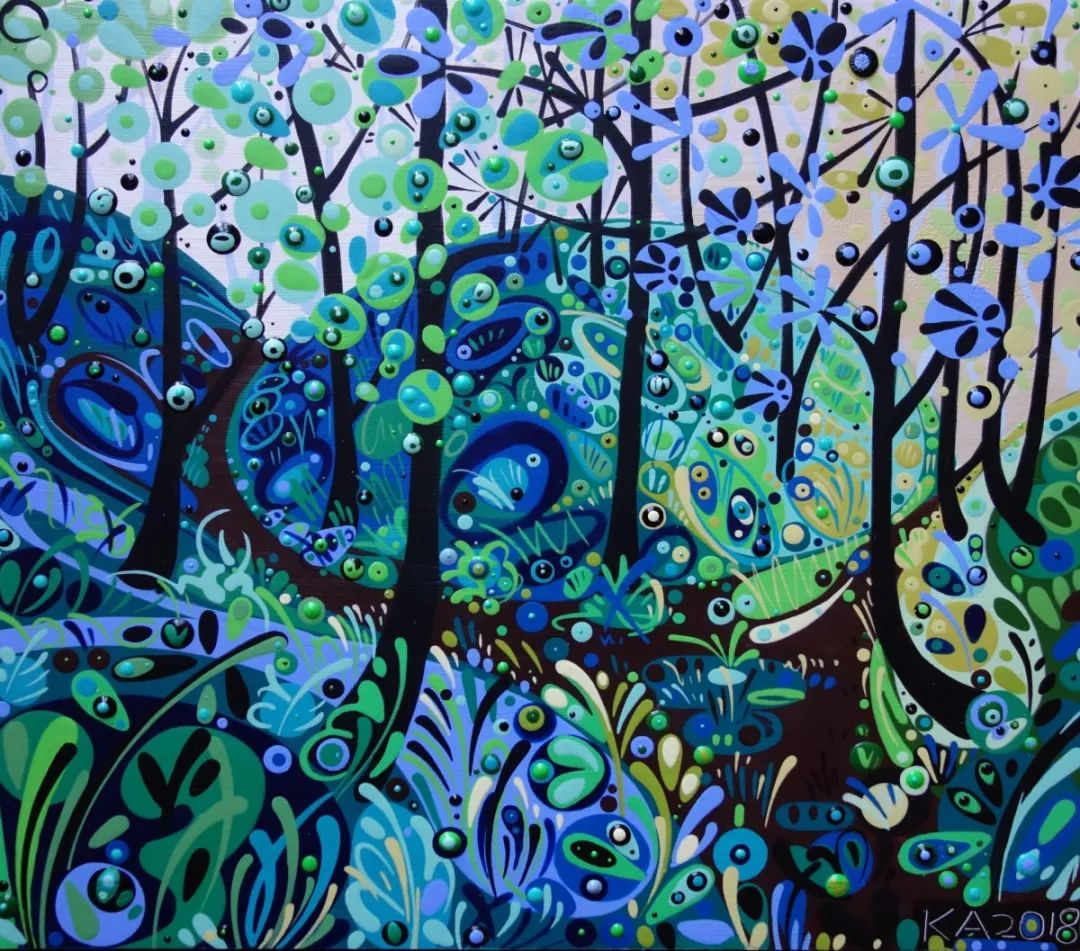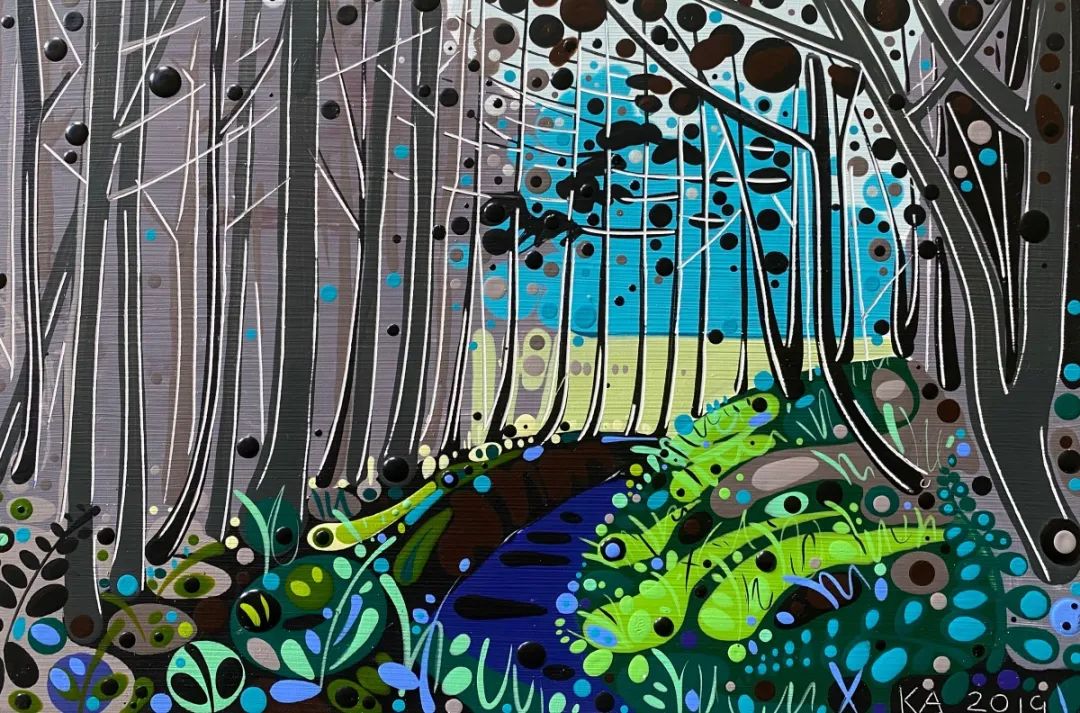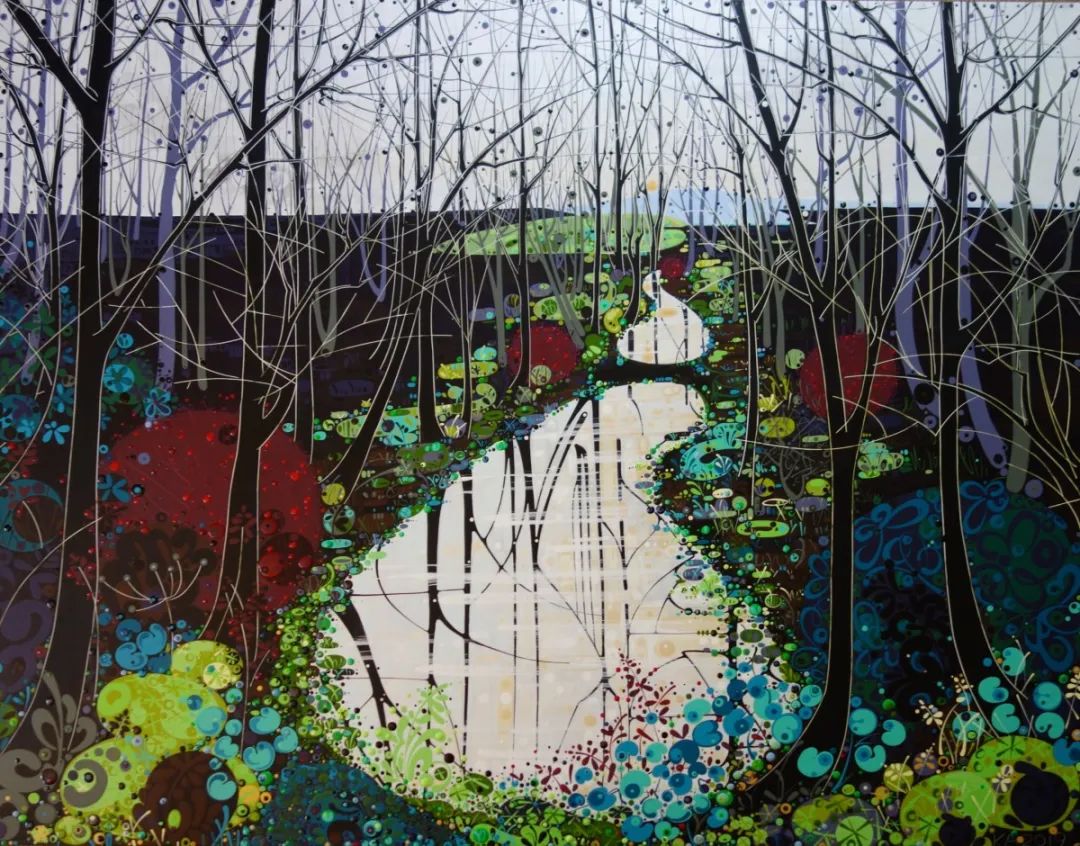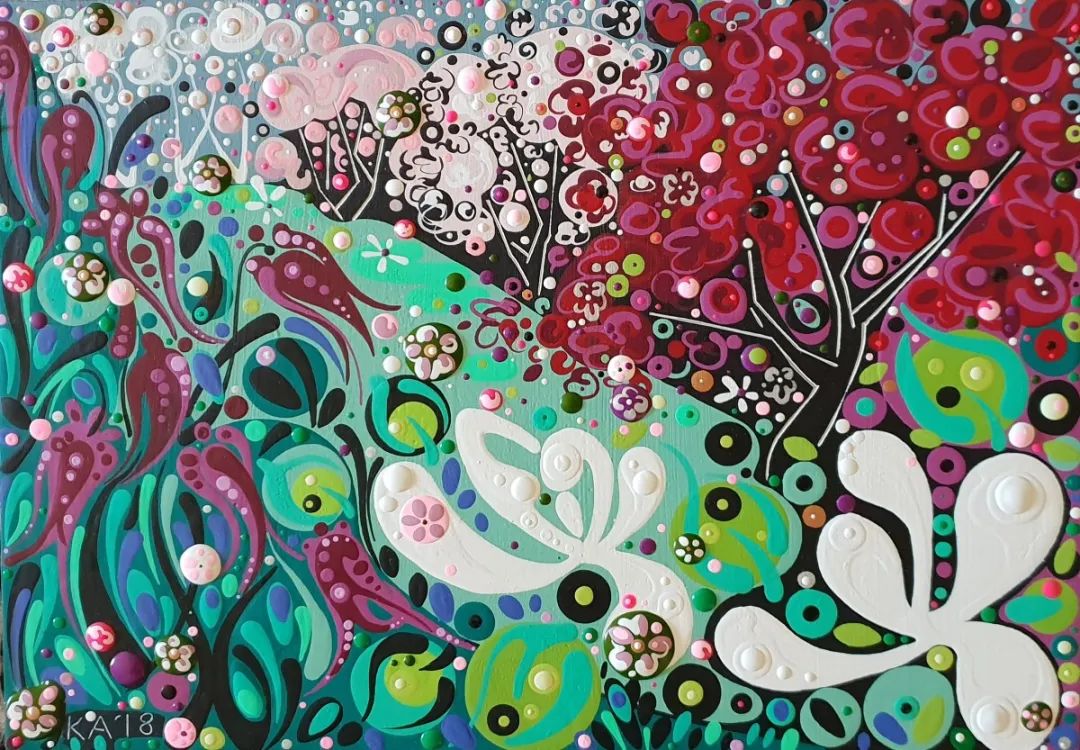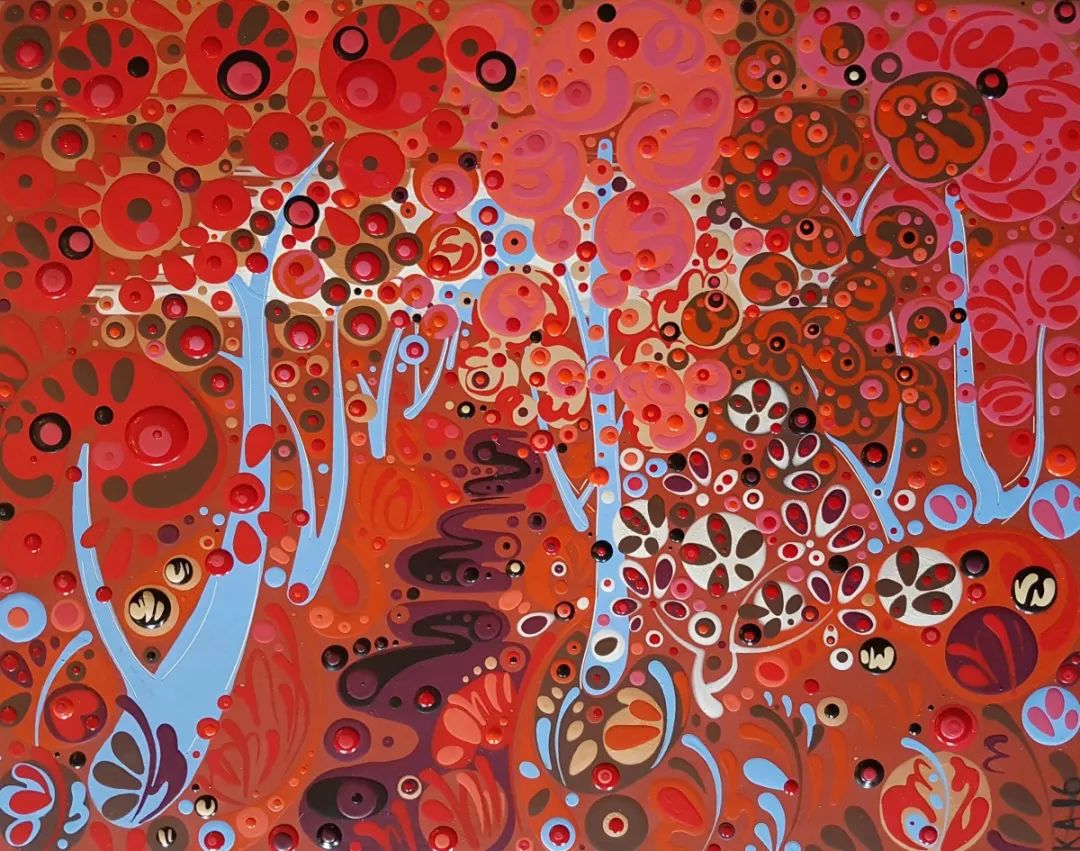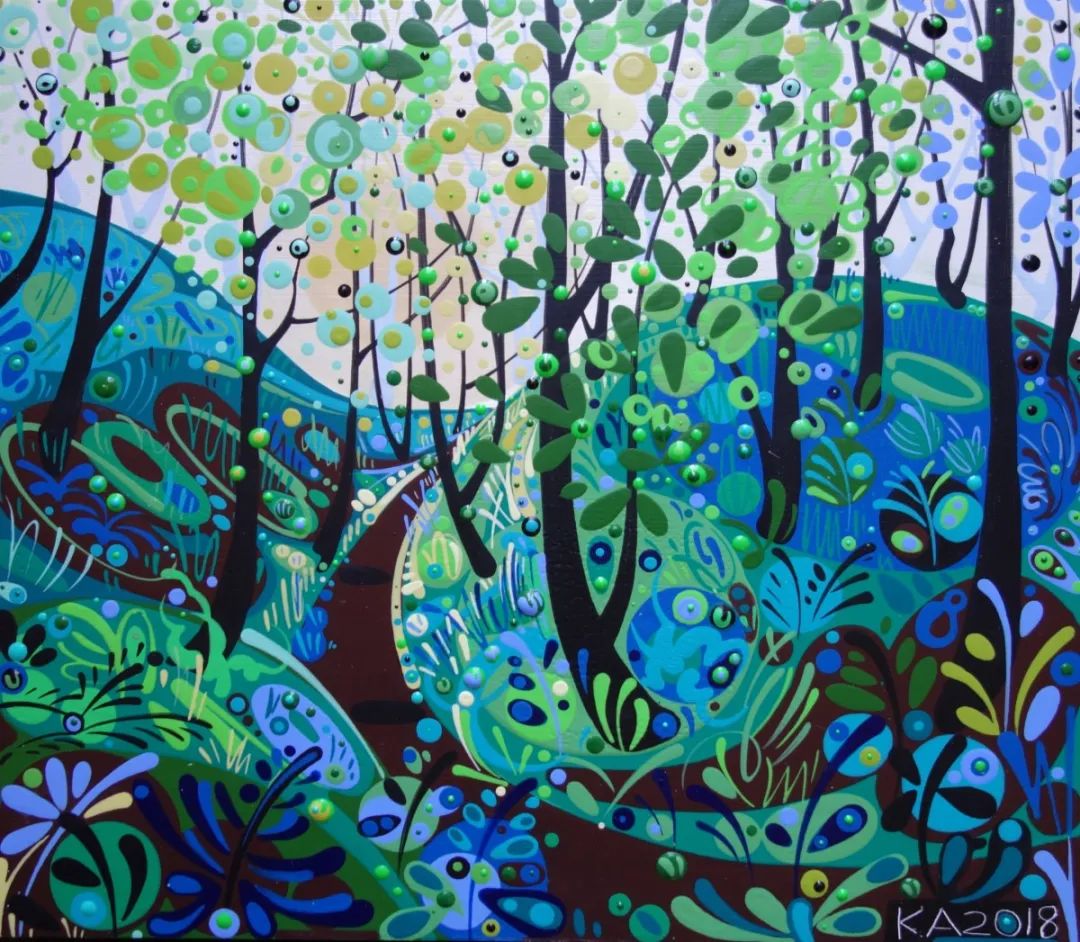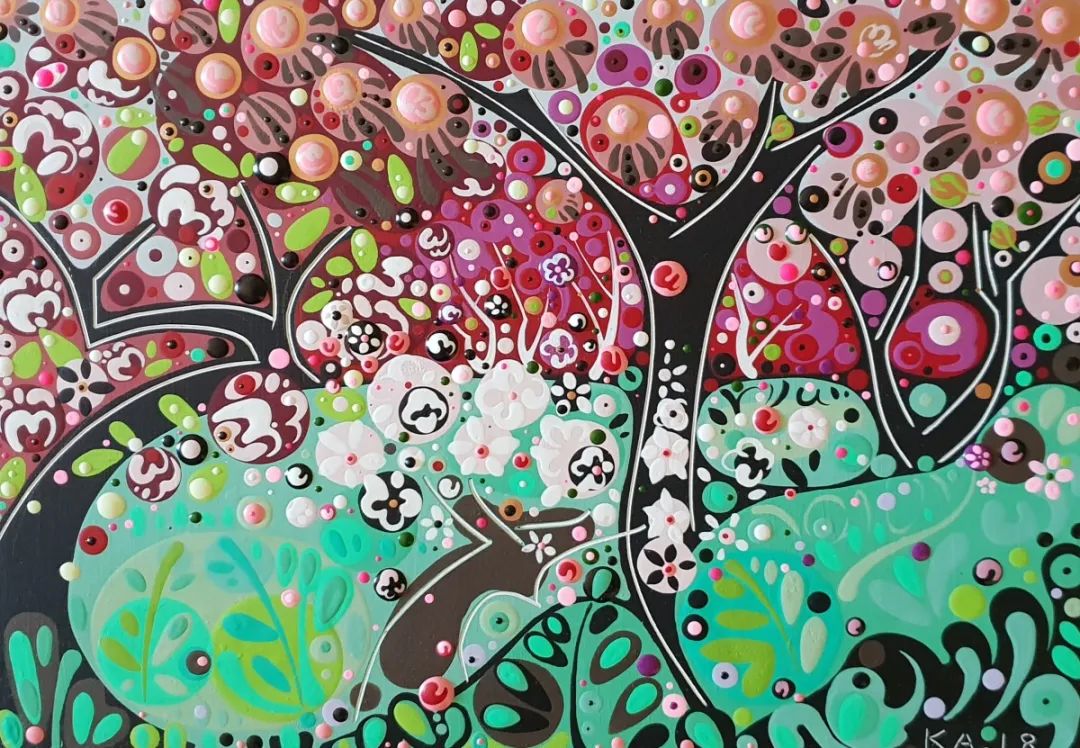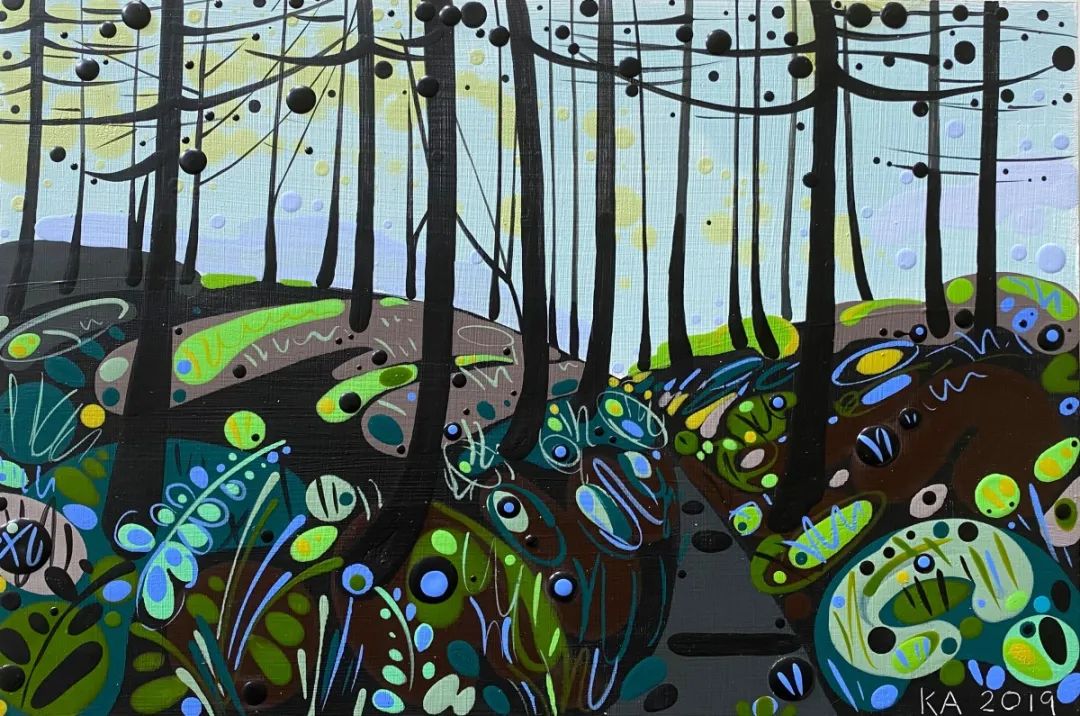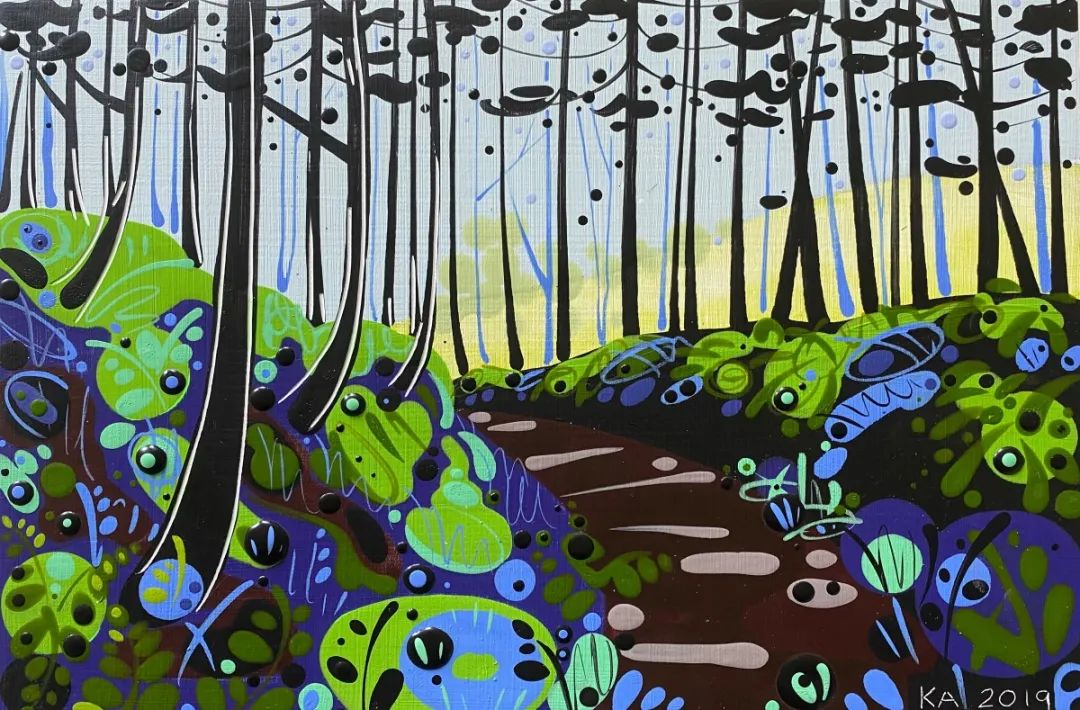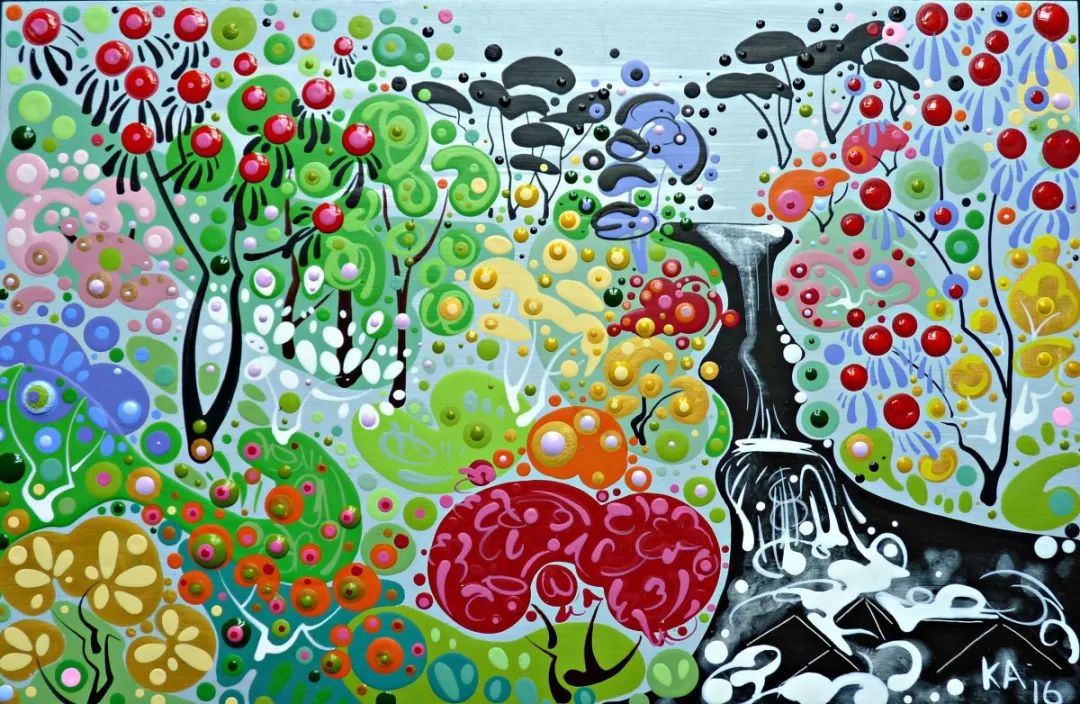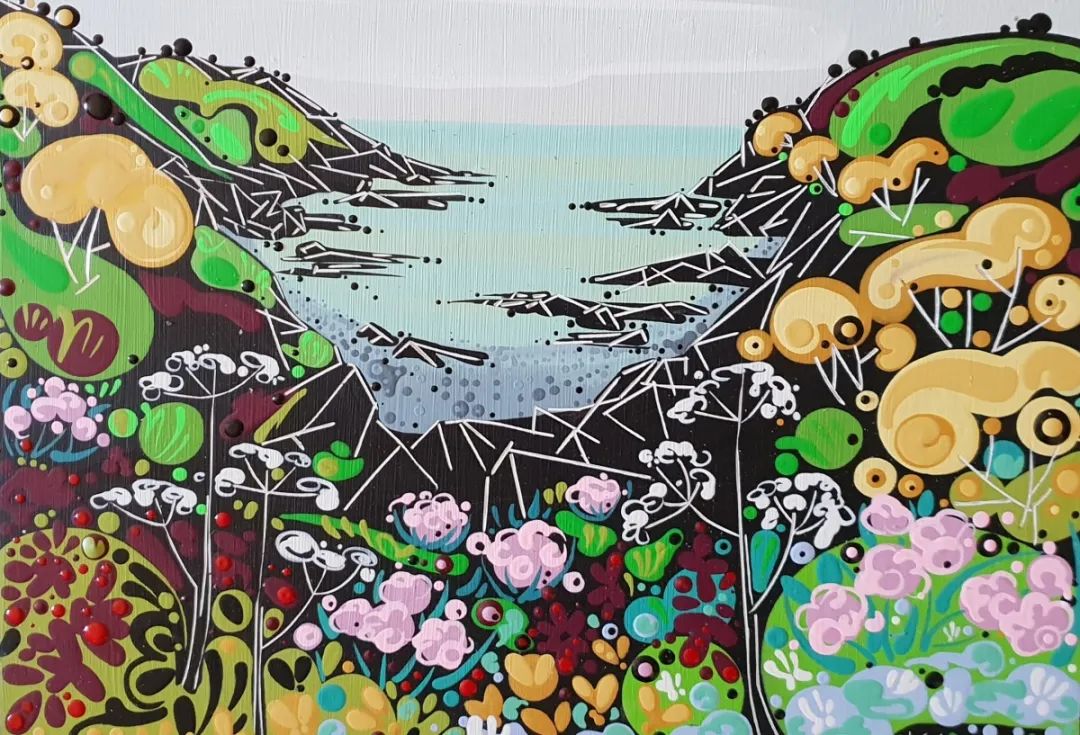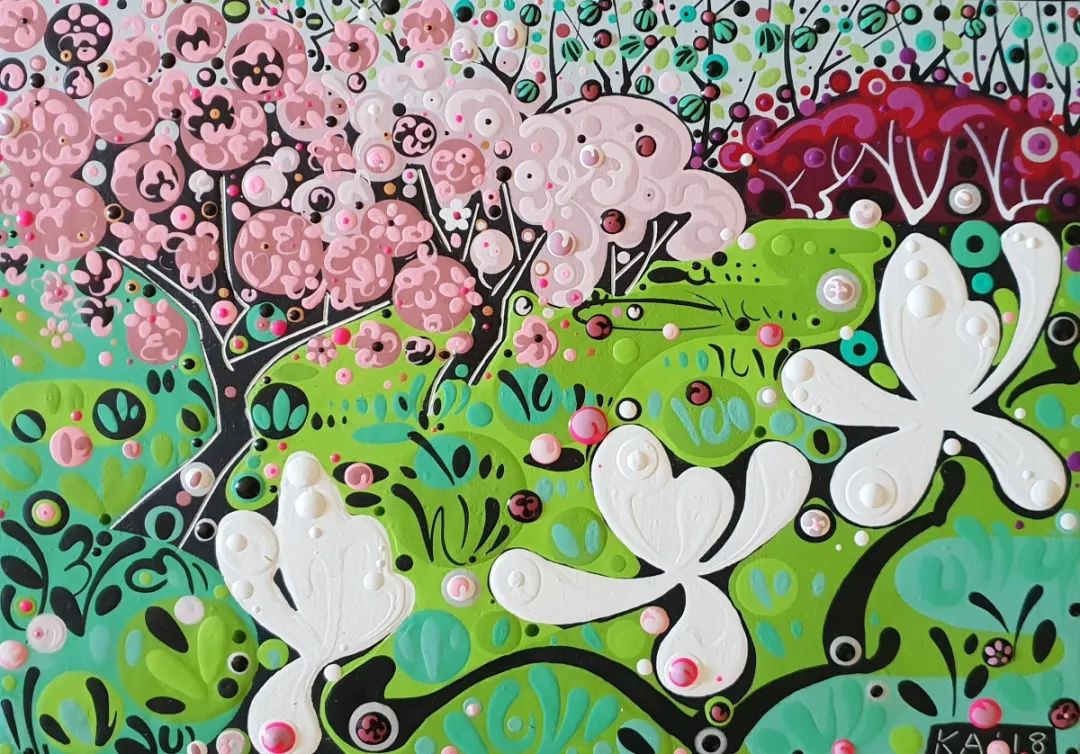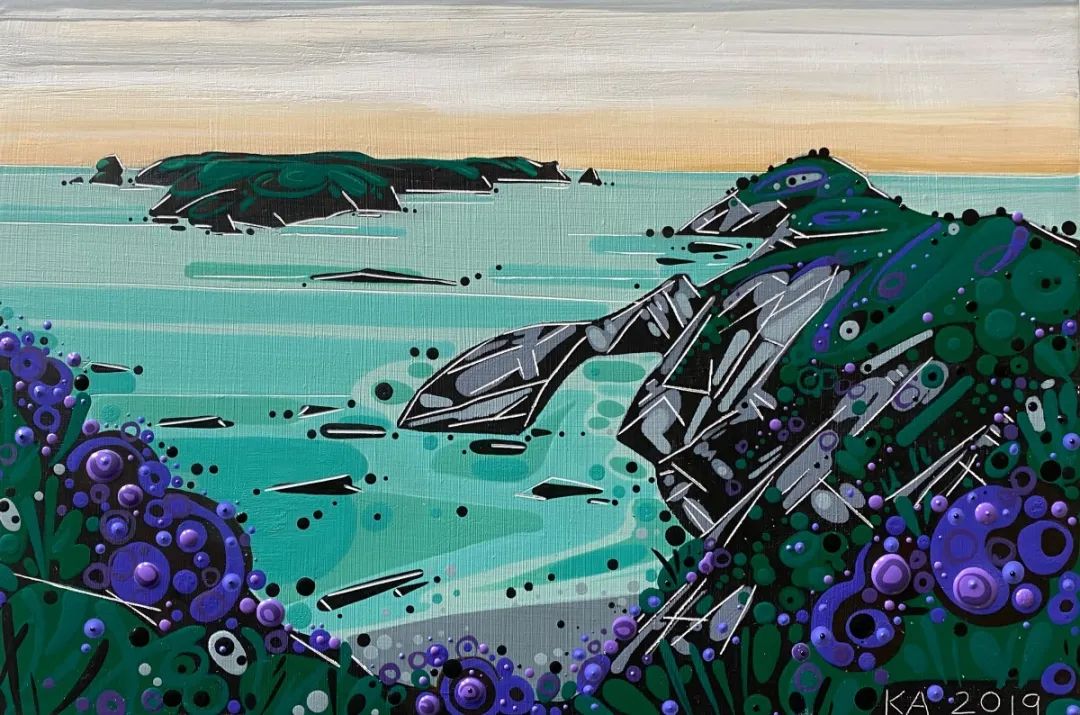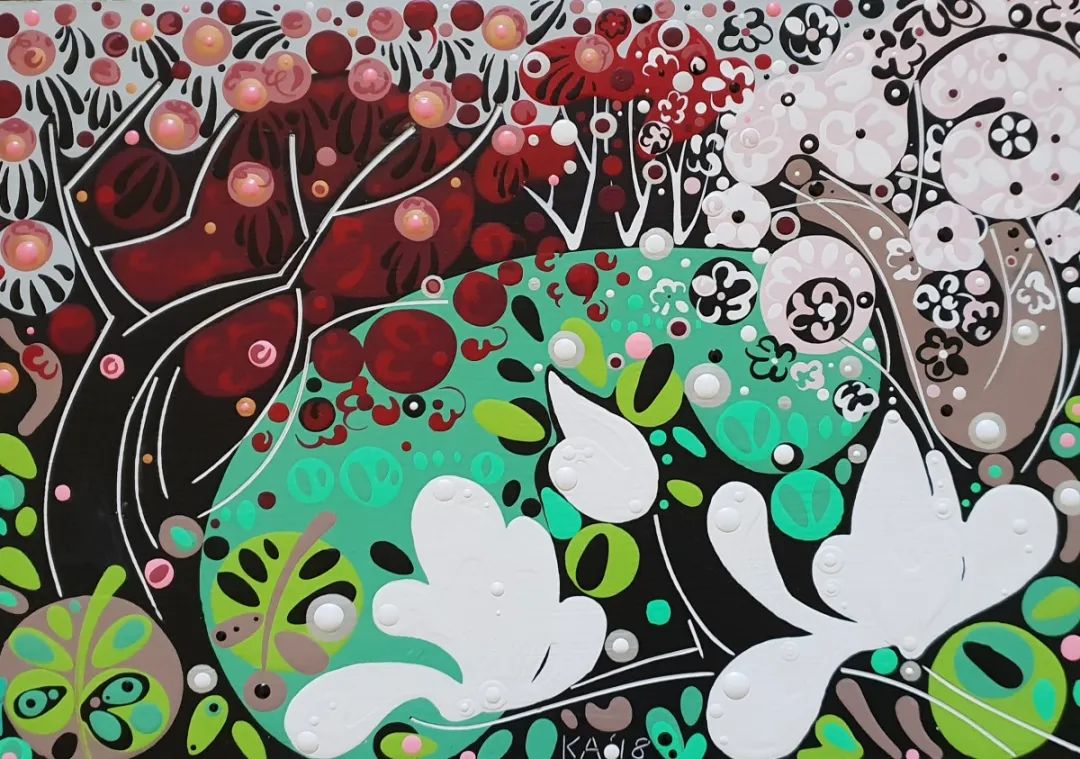 Article Resource: 油画视觉
版权声明:【除原创作品外,本平台所使用的文章、图片、视频及音乐属于原权利人所有,因客观原因,或会存在不当使用的情况,如,部分文章或文章部分引用内容未能及时与原作者取得联系,或作者名称及原始出处标注错误等情况,非恶意侵犯原权利人相关权益,敬请相关权利人谅解并与我们联系及时处理,共同维护良好的网络创作环境,联系邮箱:603971995@qq.com】