Snuff Bottle Inheritor/Wang Yifan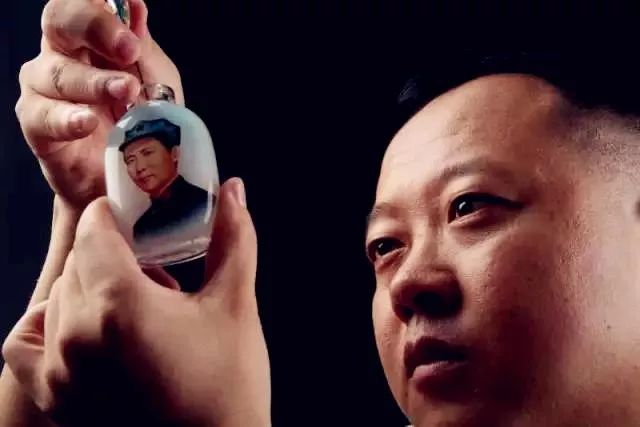 Wang Yifan, born in Hebei, has loved art since he was young. In 1986, he entered Langfang Arts and Crafts Company and began his career in inside-painting under the tutelage of Master Liu Shouben.
Snuff Bottles
Snuff bottles, also known as inside-painted bottles, are traditional handicrafts with Chinese characteristics, a glassware (the former name for glass in China), a single category due to the large number and influence, a national handicraft developed in the late Qing Dynasty, a pocket-sized artwork that sets the essence of Chinese national art.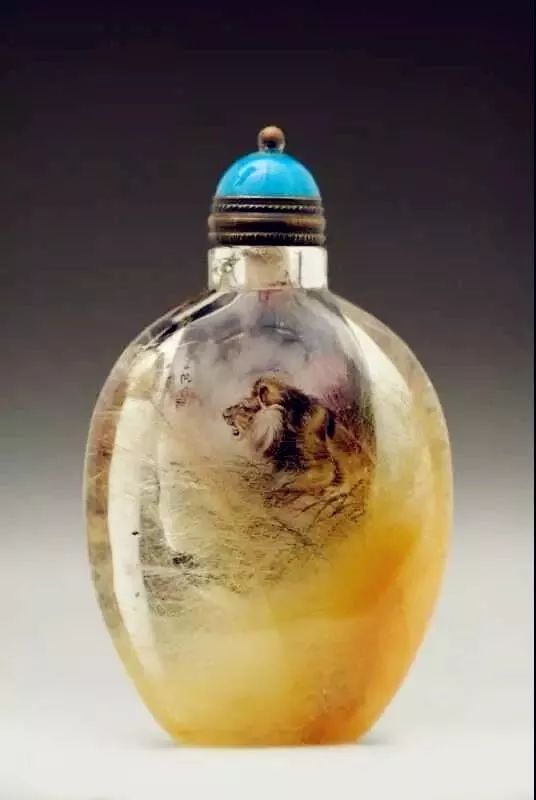 Drawing subtle pictures inside a bottle as small as a bean is a work of genius. If people hadn't seen it with their own eyes, it would be hard to imagine that thousands of miles of rivers and mountains are hidden in this snuff bottle that is not as big as a palm.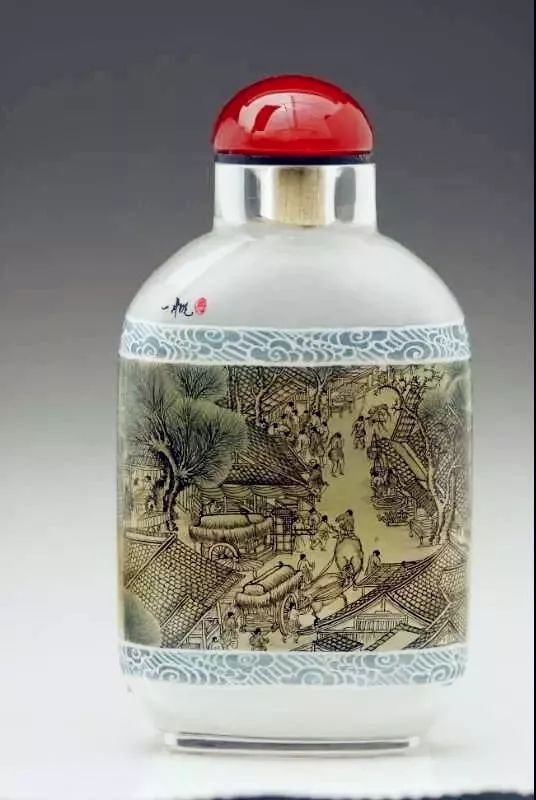 Look at the mountains still standing tall, the pines and cypresses are still lush and green, the shrinkage of size does not affect the beauty of the Chinese painting that should be spread out in large strokes. The traditional folk artisan's wonderful brushwork draws the spirit of ink and wash painting and mountain and river pictures into this small world.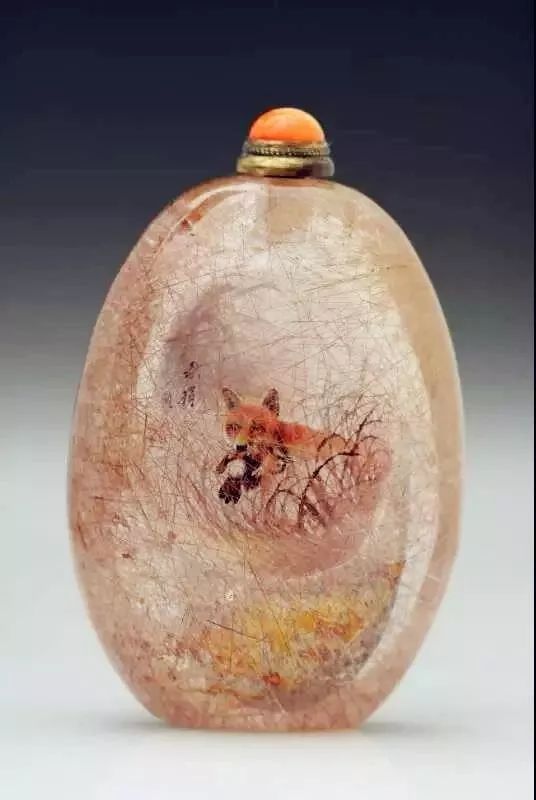 Since its production during the Jiaqing period of the Qing Dynasty, the inside-painted snuff bottle has lasted for nearly two hundred years and was born in the capital, where it was owned by the nobles and dignitaries of the imperial palace at that time, and it is a bright pearl in the hall of traditional Chinese folk art.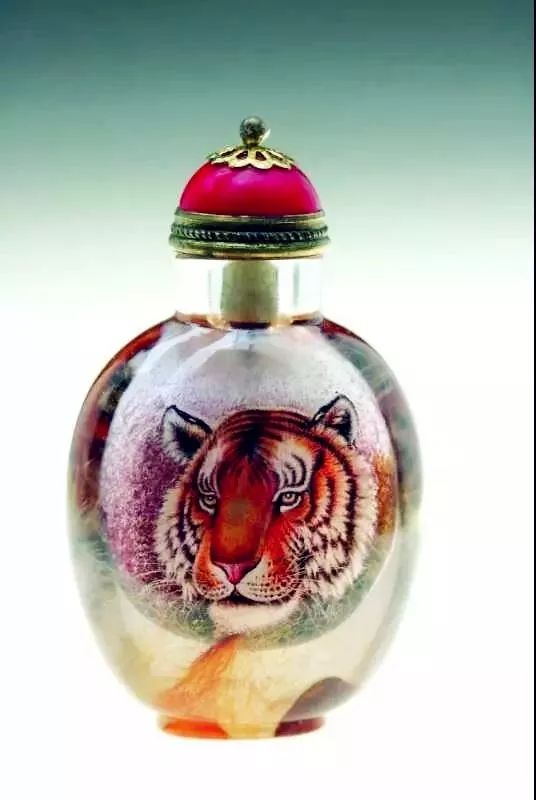 After a hundred years of inheritance, the artistic expression and creation techniques of snuff bottles have been continuously improved, and Wang Yifan has successfully inherited this skill.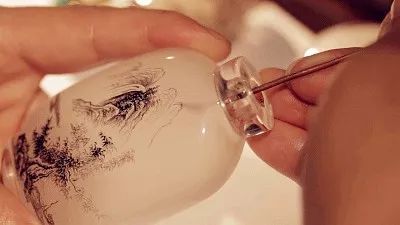 Wang Xisan, the master of Chinese internal painting, is a provincial master of internal painting, based on traditional Chinese painting and Western painting. He combines Chinese and Western painting techniques in one furnace, absorbs the characteristics of "Beijing School" and "Wing School" internal painting, and after painstaking efforts, innovates a technique of "internal painting oil painting through the wall", which makes a new leap in Chinese internal painting. It is characterized by fine technique, accurate modeling, elegant style, and a combination of Chinese painting colors and oil painting colors to simulate the effect of many types of paintings, especially in the creation of portrait subjects is very prominent.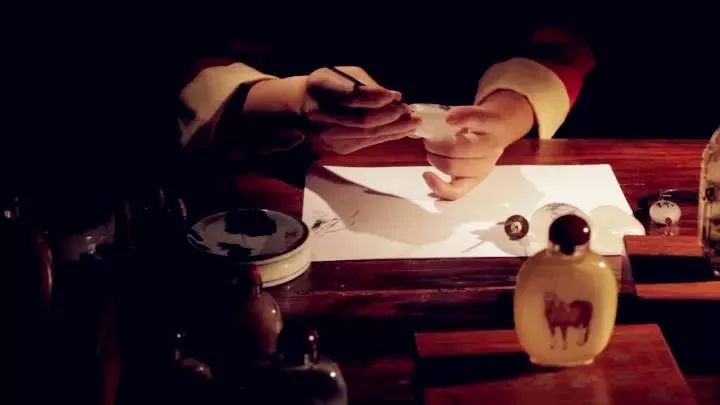 He came south to Shenzhen SAR in 1992 and settled here afterwards. He insisted on creating internal painting in Shenzhen for 25 years, and with this craft, he became the inheritor of the art of internal painting and became an ambassador of dissemination, and was invited to visit overseas many times to promote the art of Chinese internal painting.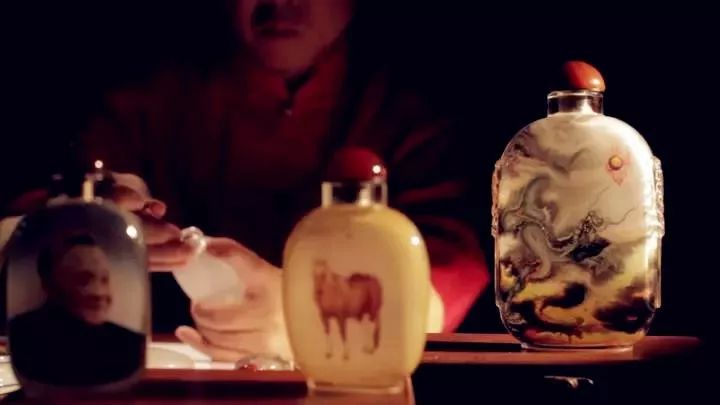 At present, Mr. Wang Yifan is the president of Shenzhen Non-Foreign Heritage Cultural Association and has passed down non-foreign heritage art for many years. 2012 June by the Shenzhen Municipal Bureau of Culture and Sports, Shenzhen Museum, the city's non-foreign heritage protection center in the Museum No. 3 exhibition hall successfully held Yifan internal painting, achieved a complete success.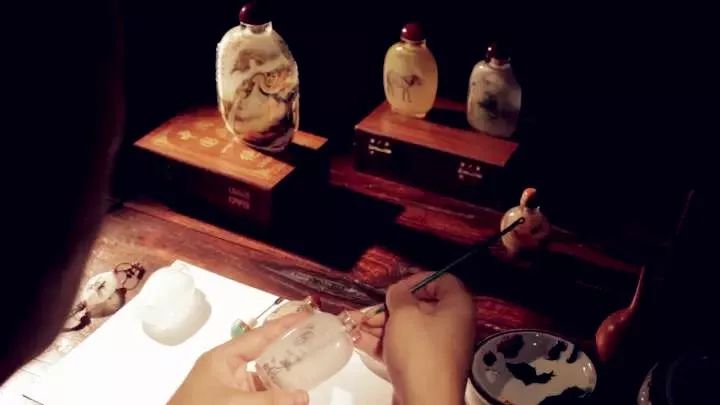 Nowadays, there are fewer and fewer people who can keep on creating art, but Mr. Yifan has been doing the creation of inner painting pots for decades, and he has a deep love for traditional Chinese folk art, reflecting the charm of a contemporary artist's simple and unpretentious personality.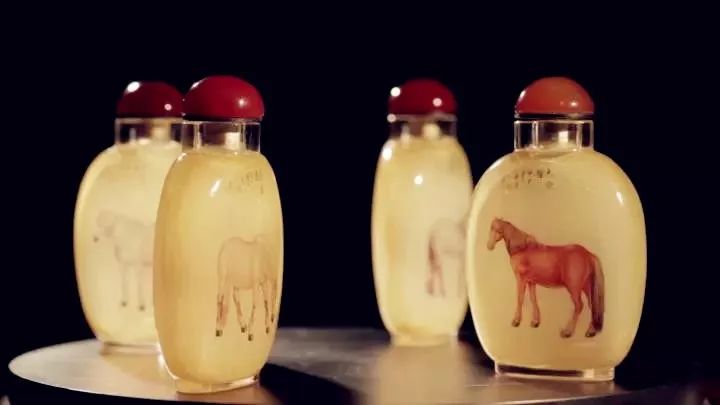 "Inside-painting snuff bottle is not only a simple artwork, but also a reflection of my artistic life. Even though there are more difficulties and hazards, I have to go ahead and feel my artistic life, and help the inheritance and development of Chinese non-heritage." Mr. Yifan said.
Article Resource: 非遗地图
版权声明:【除原创作品外,本平台所使用的文章、图片、视频及音乐属于原权利人所有,因客观原因,或会存在不当使用的情况,如,部分文章或文章部分引用内容未能及时与原作者取得联系,或作者名称及原始出处标注错误等情况,非恶意侵犯原权利人相关权益,敬请相关权利人谅解并与我们联系及时处理,共同维护良好的网络创作环境,联系邮箱:603971995@qq.com】