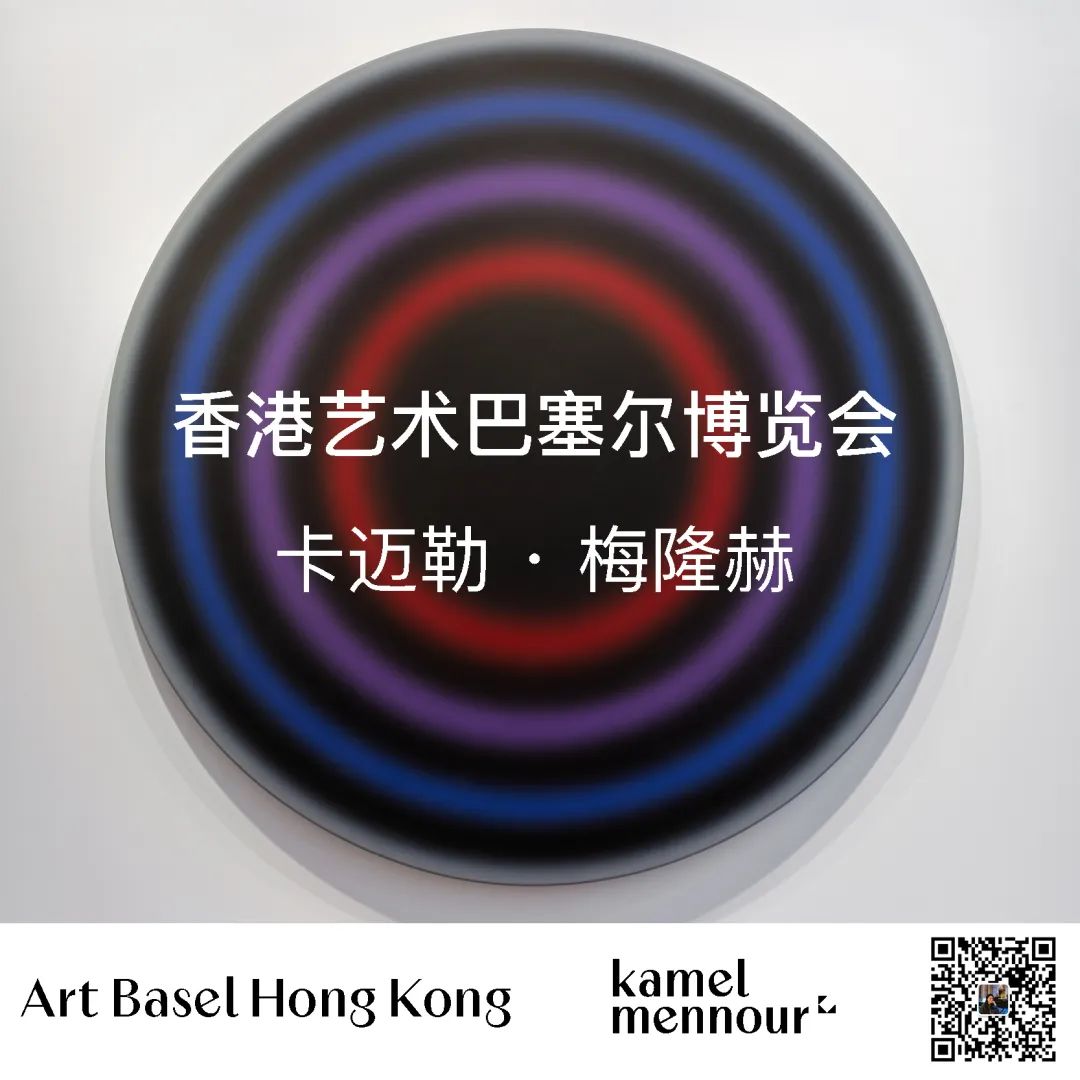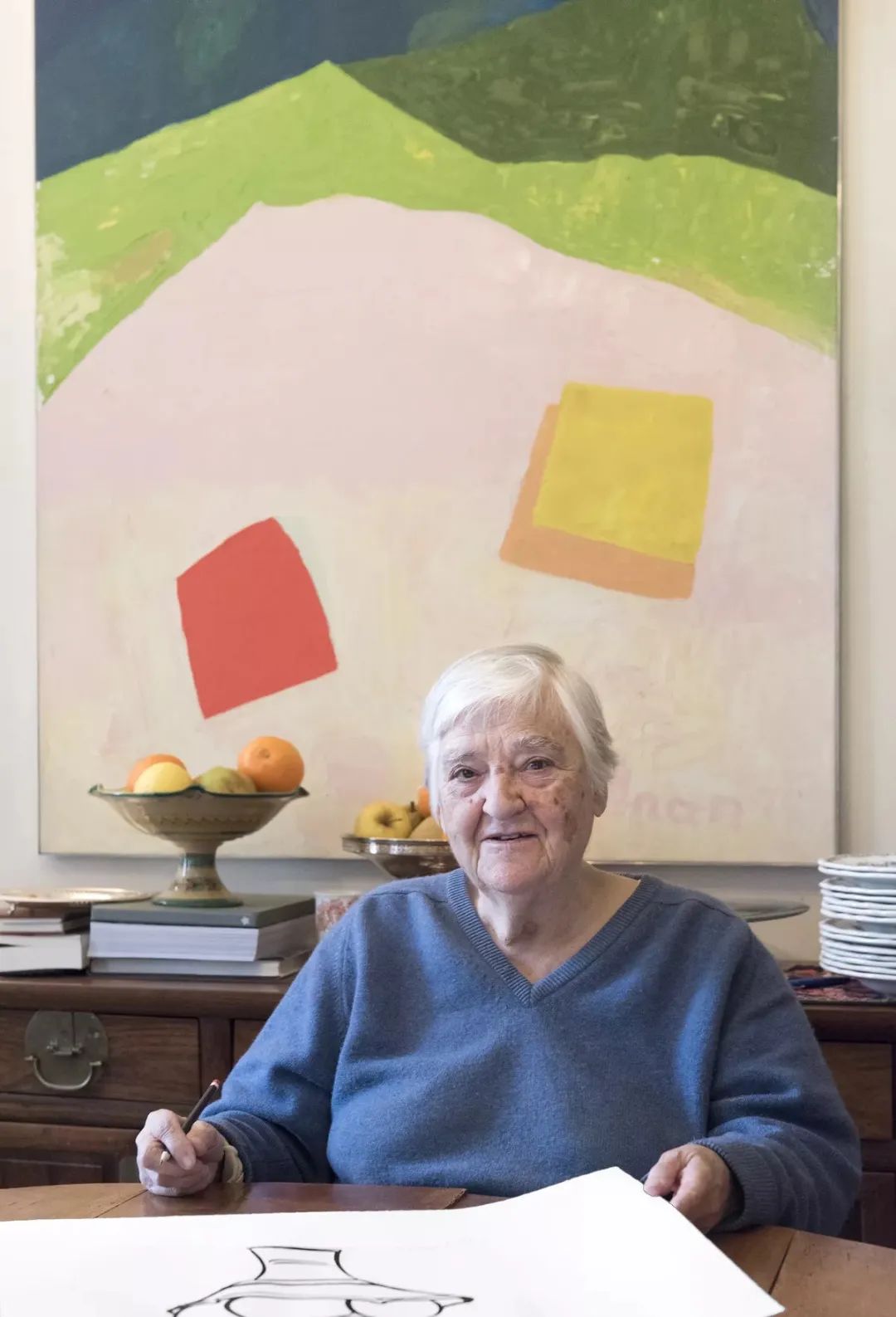 Etel Adnan, 2016.
Photo by Fabrice Gibert
Courtesy Galerie Lelong
& Co., Paris/New York
"I write what I see, I paint what I do" was the motto of the famous Lebanese-American poet and painter Etel Adnan. She passed away last year at the age of 96, but her acclaimed works are still alive: for the first time, they will be exhibited in the Netherlands in the retrospective "Colour as Language" (Van Gogh Museum, Amsterdam, until September 2022).
Unlike traditional retrospectives, this exhibition thoughtfully pairs 10 canvases by Vincent van Gogh with approximately 70 vibrant paintings, works on paper and tapestries by Adnan, created between the mid-1960s and 2021, in a dialogue that transcends time and space.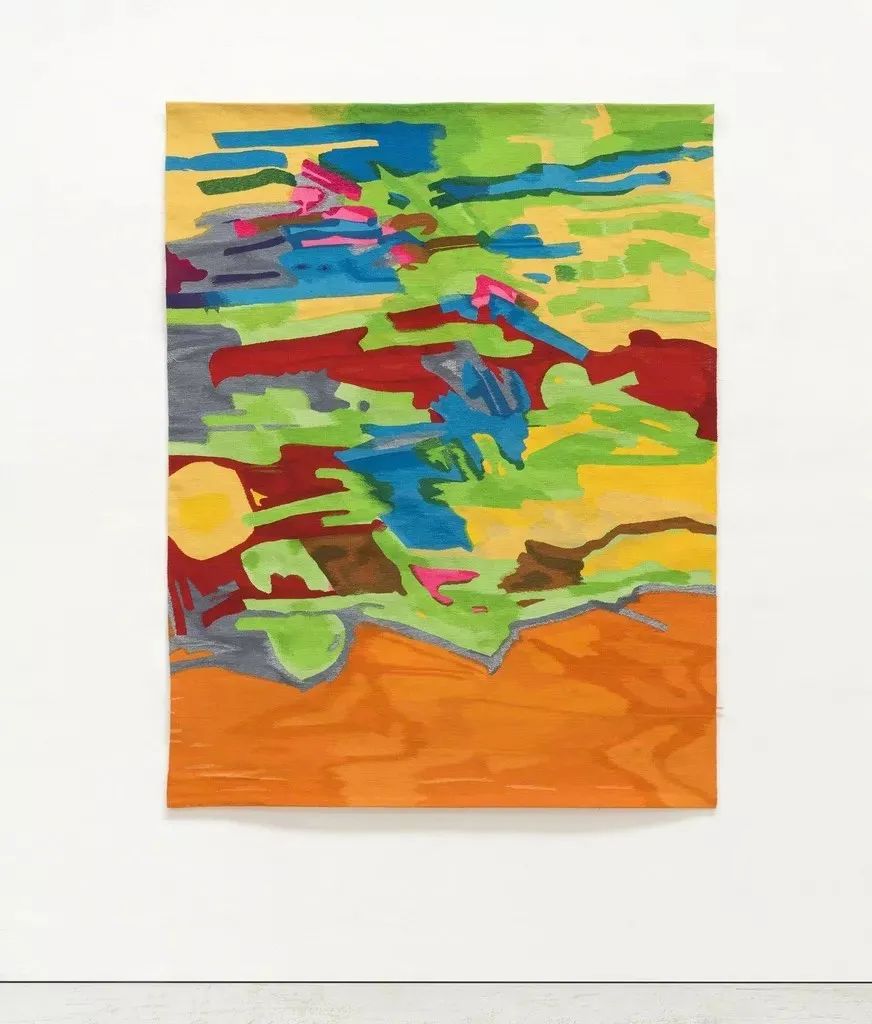 Etel Adnan
Marée Basse, 1967-73 / 2017
Galerie Lelong & Co.
Contact for price
One might think that this is a rather random and unimaginable combination of artists born in different times and places. Yet when you look closer, it becomes clear that both Adnan and Van Gogh were expressive and sensitive artists, both with a deep affection for nature, beauty, color and words.
"We paired Van Gogh and Adnan because they both had a very strong connection to nature," said Sara Tas, director of the Van Gogh Museum, in a recent interview, "and when you look at their work, you can't help but feel that they are one with nature. Van Gogh and Adnan's empathy with nature is overwhelming."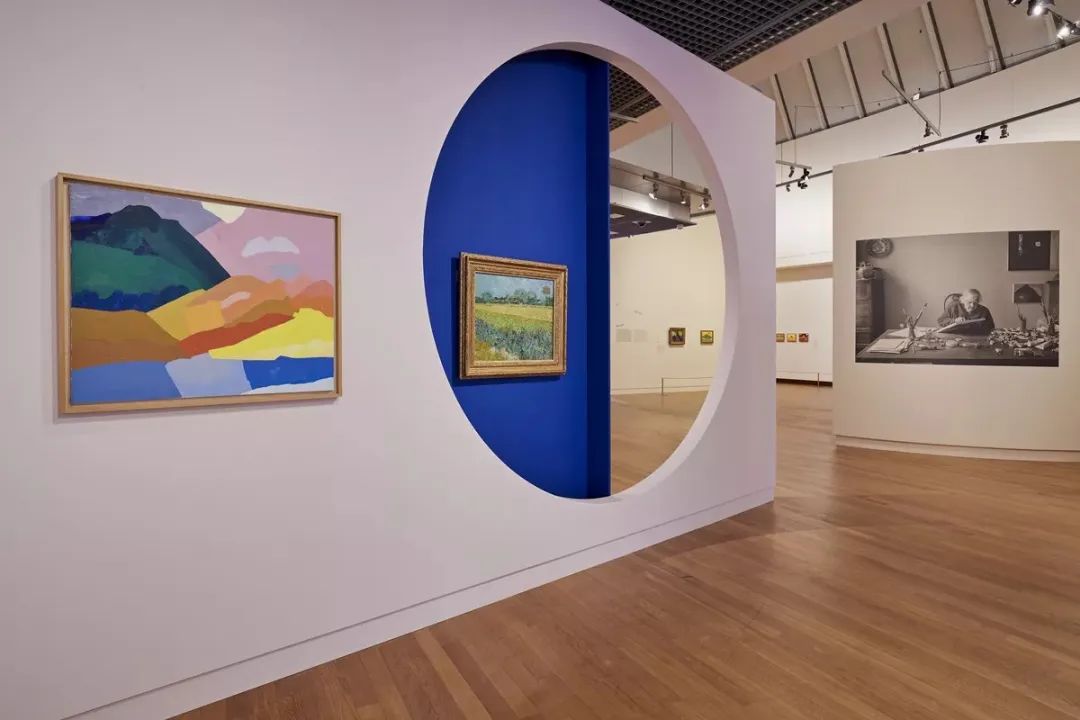 Installation view, "Colour as Language" at the Van Gogh Museum in Amsterdam Courtesy of the Van Gogh Museum Amsterdam
It was Tas who initially proposed the curatorial juxtaposition of Van Gogh and Adnan's work. The year before Adnan's death, the curator met and interviewed the artist in person in France-where she had spent her final years with her longtime partner, Syrian-born artist Simone Fattal. "She responded positively to the idea of juxtaposition and felt honored (......) that I had the privilege of hearing her comments and reflections on Van Gogh and learning how she saw the relationship between his work and her own," Tas recalls. "Adnan was 96 years old when she died, but the way she expressed things remained crisp and clear."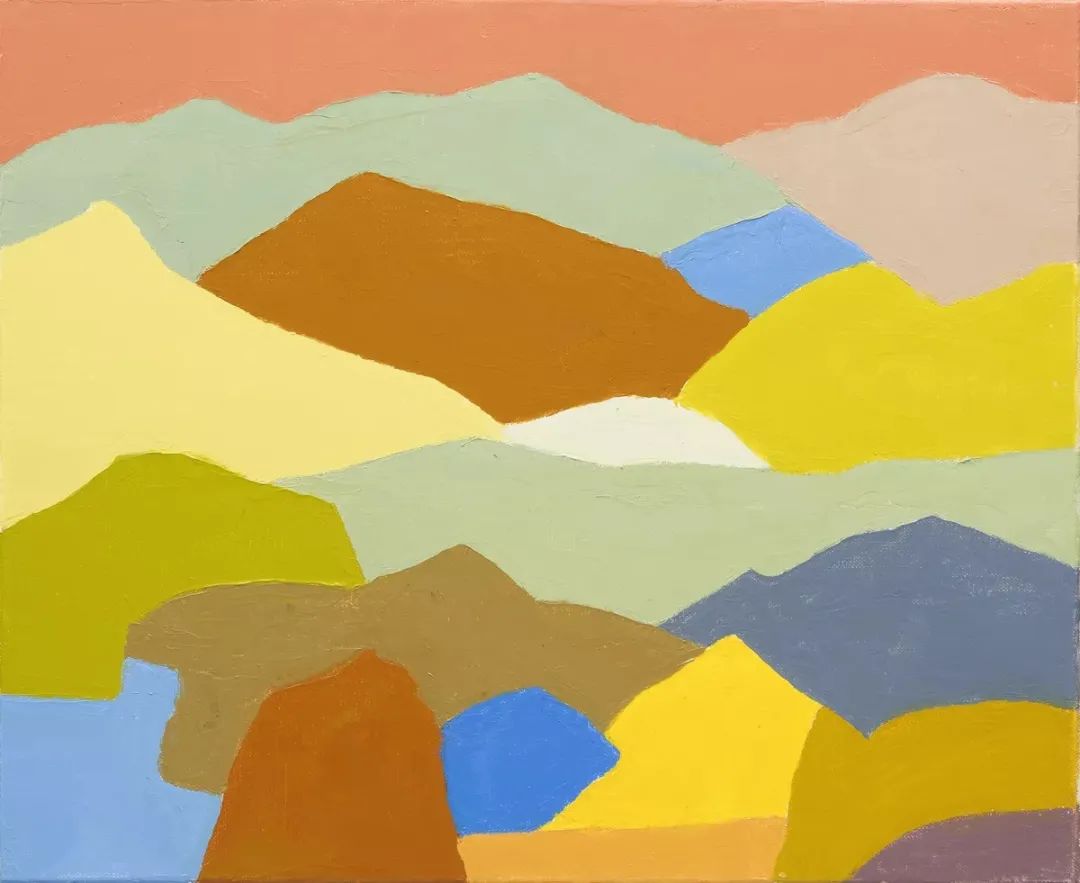 Etel Adnan, Untitled, 2015.
Collection Jean Frémon
© The Estate of Etel Adnan. Courtesy Galerie Lelong & Co., Paris/New York
Born in 1925 in Beirut, the capital of Lebanon, to a Syrian father and a Greek mother, Adnan studied philosophy at the Sorbonne in Paris in the 1950s. It was in this cultural capital that she first saw Van Gogh's iconic landscapes and self-portraits. "She explained that when she was growing up in Beirut, there were no museums around and she hadn't seen any images of his work," Tas said, "and it was in Paris that she saw his self-portraits. She said the paintings were 'a presence that made them unforgettable,' and that haunting stayed with her for the rest of her life."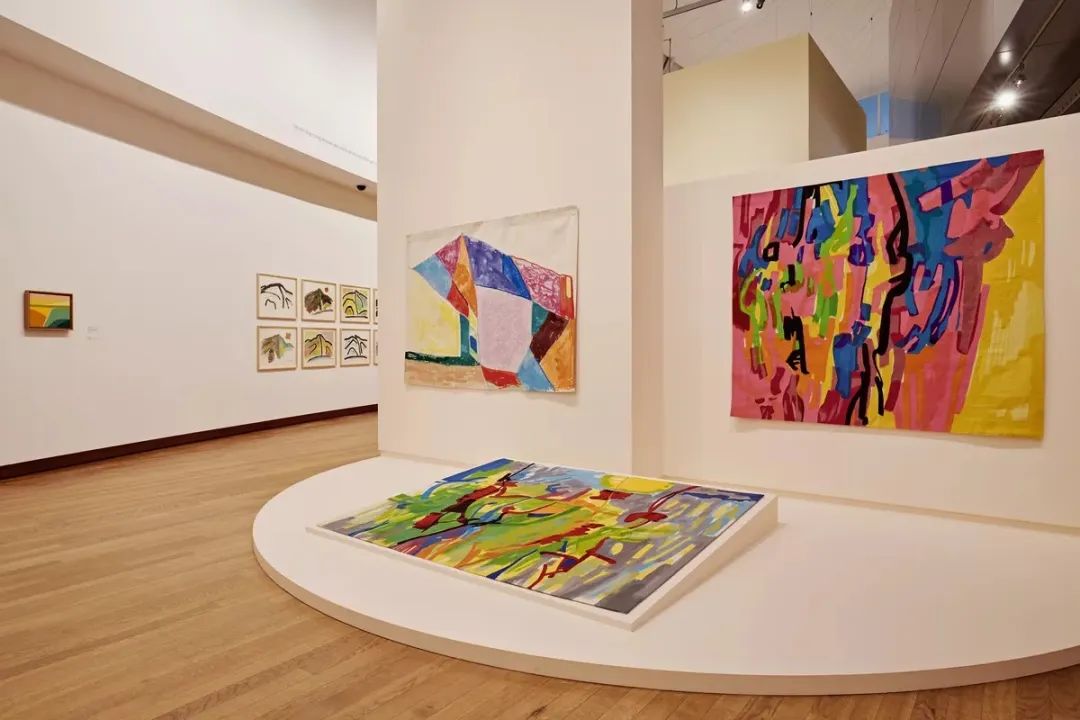 Installation view, "Colour as Language" at the Van Gogh Museum in Amsterdam Courtesy of the Van Gogh Museum Amsterdam
Characterized by a straightforward gaze and a profusion of swirling lines, Adnan was captivated by Van Gogh's dazzling self-portraits: "I was amazed that a man could look at himself so precisely and so intensely, even to the point of being overwhelming. That shock still haunts me today," Adnan has said. In Adnan's eyes, there is also an emotional undercurrent in Van Gogh's colors and shapes. "If you look closely, you can feel his inner turmoil and struggle," she says, "and through his paintings you can become close to him, as if you were talking to him."
In 1955, Adnan moved to California. Being on the West Coast, she first began painting in oils at the age of 34. She became known for her abstract compositions of mountains, sea, sun and sky, often filled with thick, blocky depictions of shapes, all in harmony and symbiosis. There is an elegant simplicity to her calming work, and perhaps this is why her paintings are so beloved by all.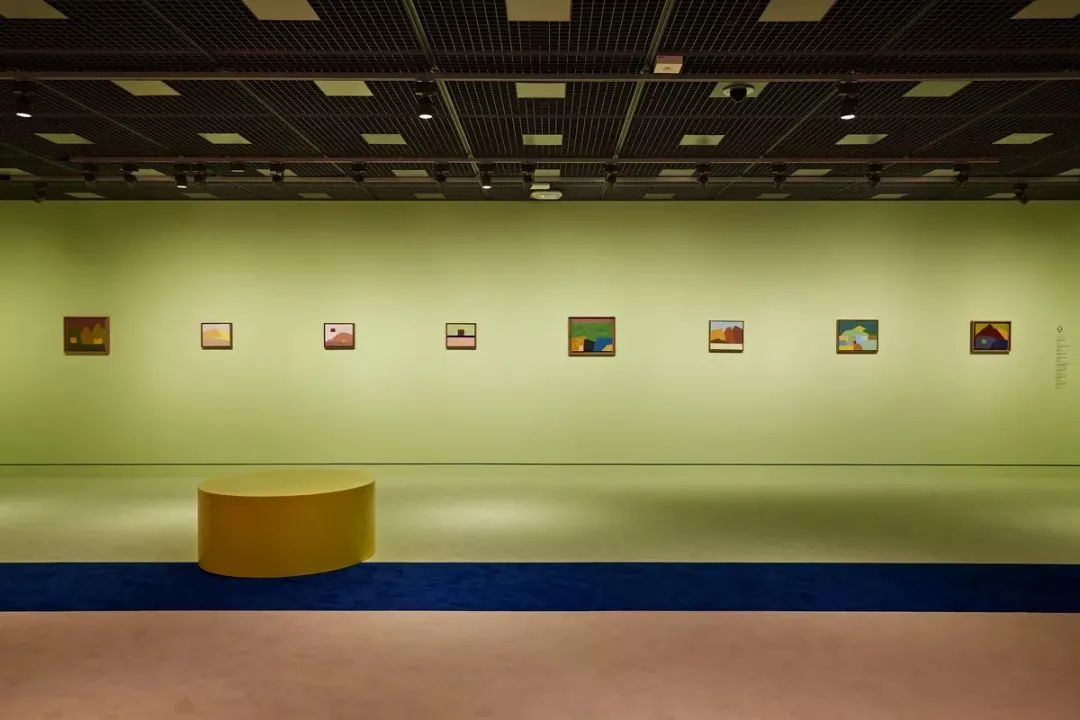 Installation view, "Colour as Language" at the Van Gogh Museum in Amsterdam Courtesy of the Van Gogh Museum Amsterdam
Adnan views color as a rich visual language. She uses a palette knife to remove paint directly from the tube, applying varying shades of intensity to her work. "It is", as Tas puts it, "a combination of intensity and subtlety."
In her conversation with the curator, Adnan spoke of the emotional relationship between color and nature. "It's as if nature is alive, conscious, and wants to confirm its presence and power," the artist said. "It's color that makes us aware of the intensity of nature."


Etel Adnan. La baie d'Erquy, 2021

Galerie Lelong & Co.

Contact for price




Like Van Gogh, Adnan, who worked as a cultural editor in Beirut, devotes much of her time to writing. She is particularly fond of poetry, stories, and embellishing words on a Japanese accordion-shaped "leporello". She has read many of Van Gogh's personal letters and notes that if he had not pursued painting, he would have been a writer.
According to the curators, putting Van Gogh and Adnan under the same roof is not about supposed influence, but about providing a perspective on the subject. "I didn't want it to be a 'share and contrast' exhibition, to go into how important Van Gogh was to Adnan; that narrative is too simplistic," Tas explains, "and Adnan can help us look at Van Gogh again;By doing so, we might discover something new. I was bent on creating opportunities for audiences to explore her work."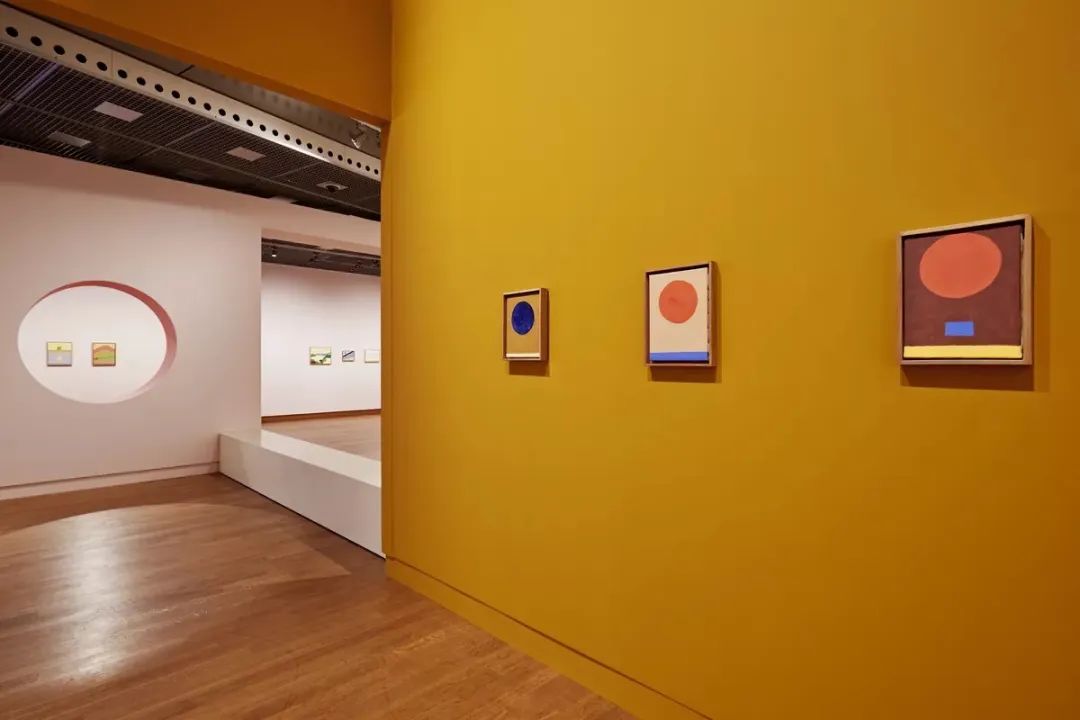 Installation view, "Colour as Language" at the Van Gogh Museum in Amsterdam Courtesy of the Van Gogh Museum Amsterdam
Ironically, although Adnan has been active for many years, it was not until her work was exhibited at Documenta in Kassel, Germany, a decade ago that she gained the appropriate international reputation in her 80s. Today, Adnan's artworks in "Color as Language" are widely collected from the Centre Pompidou, the Institut du Monde Arabe, the Sursock Museum and the Stedelijk Museum in Amsterdam, among other prestigious institutions.
The exhibition space gives a sense of lightness and contemplation. "It's like you're stepping into one of Etel Adnan's paintings," says Tas. "There were many people at the opening who said they felt like they were in a dream world."
Article Resource:Artsy官方
版权声明:【除原创作品外,本平台所使用的文章、图片、视频及音乐属于原权利人所有,因客观原因,或会存在不当使用的情况,如,部分文章或文章部分引用内容未能及时与原作者取得联系,或作者名称及原始出处标注错误等情况,非恶意侵犯原权利人相关权益,敬请相关权利人谅解并与我们联系及时处理,共同维护良好的网络创作环境,联系邮箱:603971995@qq.com】