In April, a year after Blue Sky Studios announced its disbandment, a group of anonymous animators released a commemorative video. "In the last few days of Blue Sky Studio, a small group of artists came together for one final shoot. This video is a farewell, our own farewell".

As a final goodbye, the saber-toothed squirrel, perpetually chasing acorns in Ice Age, grabbed and ate what it held most dear to the world, bringing an epic two decades to an end.
End of An Era
Blue Sky Studios is one of the most prestigious animation film studios in the United States. With works such as "Ice Age" series, "Rio", "Epic" and other works, it has accumulated a total global box office of 5.9 billion US dollars.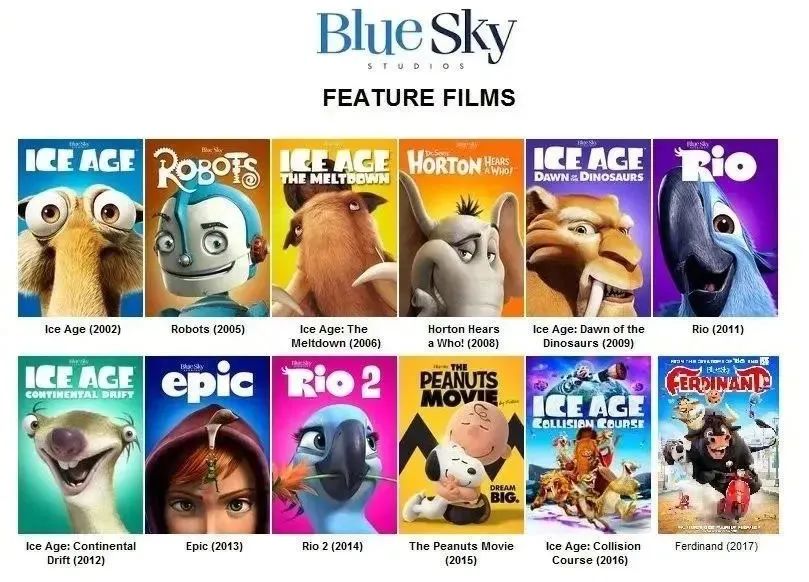 On February 9, 2021, The Walt Disney Company announced that it would close all operations at Blue Sky Studios and lay off all employees. The geniuses at Blue Sky Studios were putting the finishing touches on their sixth Ice Age movie when they were told it was disbanding. Each of them faced a difficult choice: to find a new life, or to continue to finish this "Ice Age"? Also, there is the planned Nimona, an animated film based on the graphic novel of the same name.
In the context of the new crown pneumonia pandemic, Disney cannot afford to operate three animation studios at the same time (the other two are Disney Animation, Pixar). This isn't the first mass layoffs at Disney since Covid-19, but it marks the end of an era for the animation industry.
One of the oldest surviving animation studios in the United States, and the only animated feature film studio on the East Coast, has ended its 34-year career.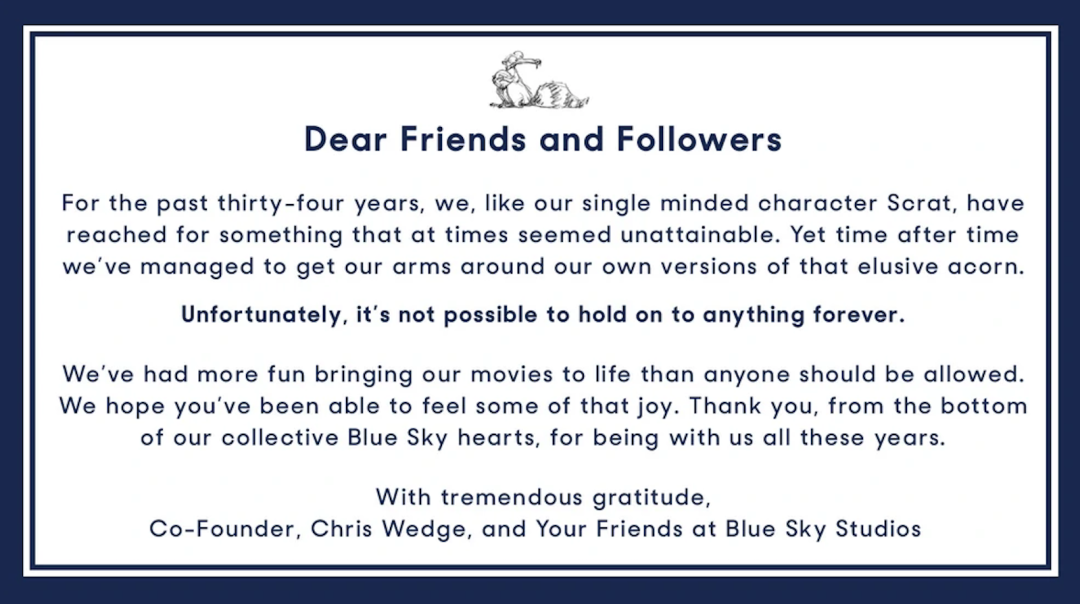 For those who grew up in the 80s and 90s, Blue Sky Studios animated films stayed with us throughout our teenage years.
Twenty years ago, on the colored light box of the cinema, there was a silly squirrel desperately chasing a pine nut that would never be eaten. The origin of all stories is the squirrel Scrat, which later became the mascot and company logo of Blue Sky Studios.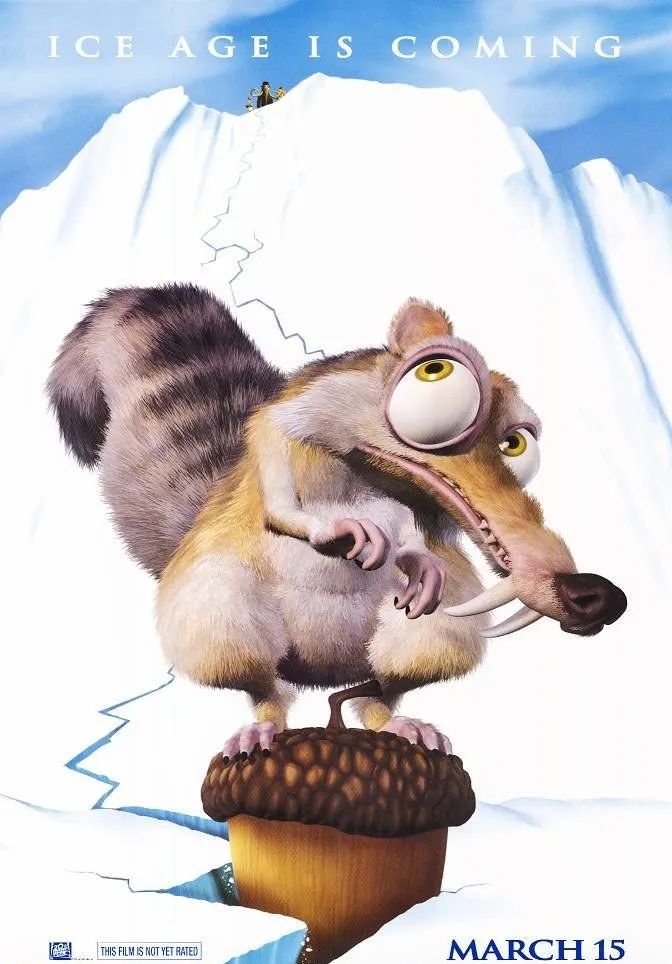 Twenty thousand years ago, the earth was in the most severe and cold ice age. In the icy world, in order to escort an abandoned human baby back to their homeland, three animals with different personalities—Manfred the mammoth, Sid the sloth, and Diego the saber-toothed tiger get together and a
temporary escort team was formed.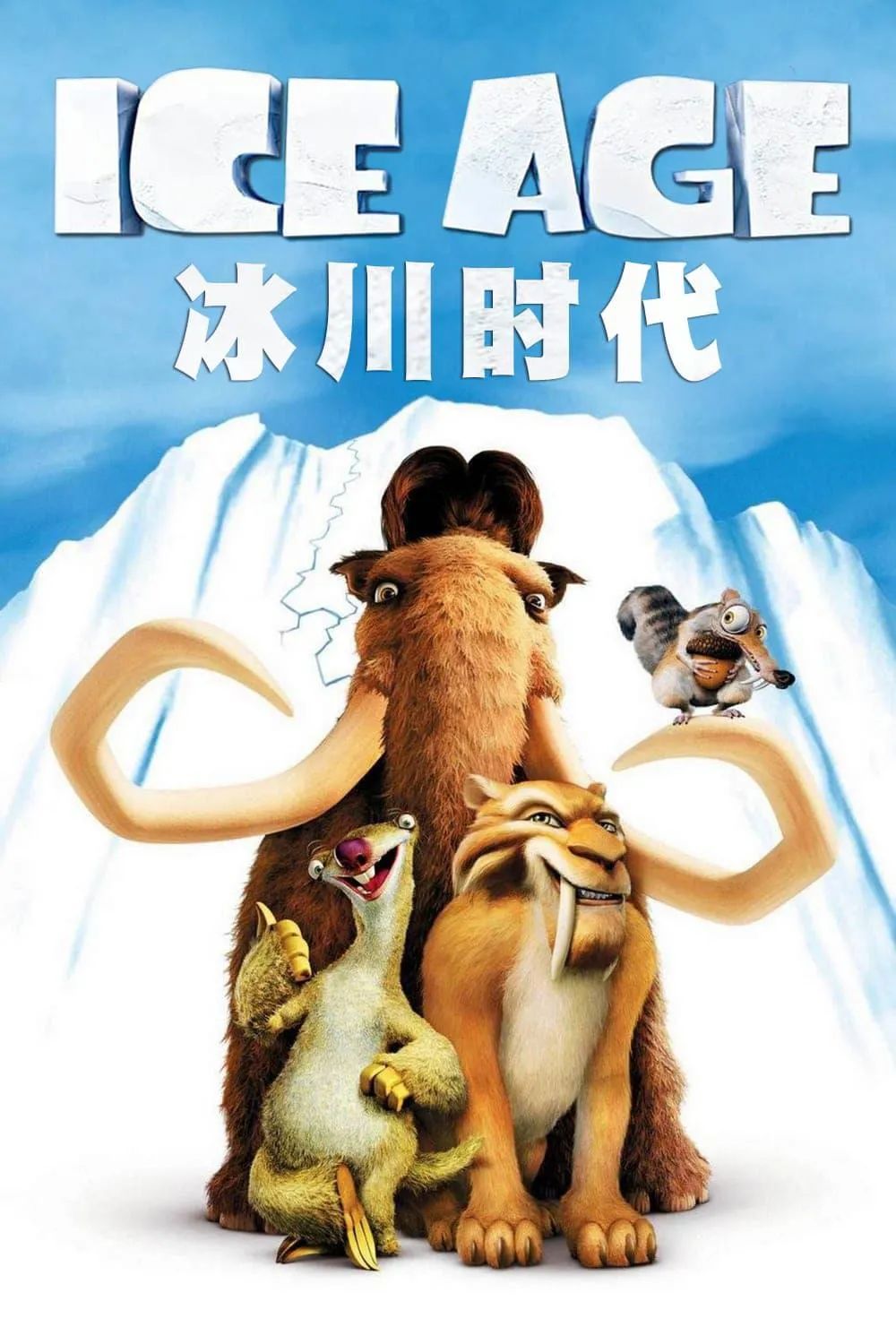 In the coldest of times, it is still love and care that melts everything. Love and caring are our most important practices in this world and the reason we survive.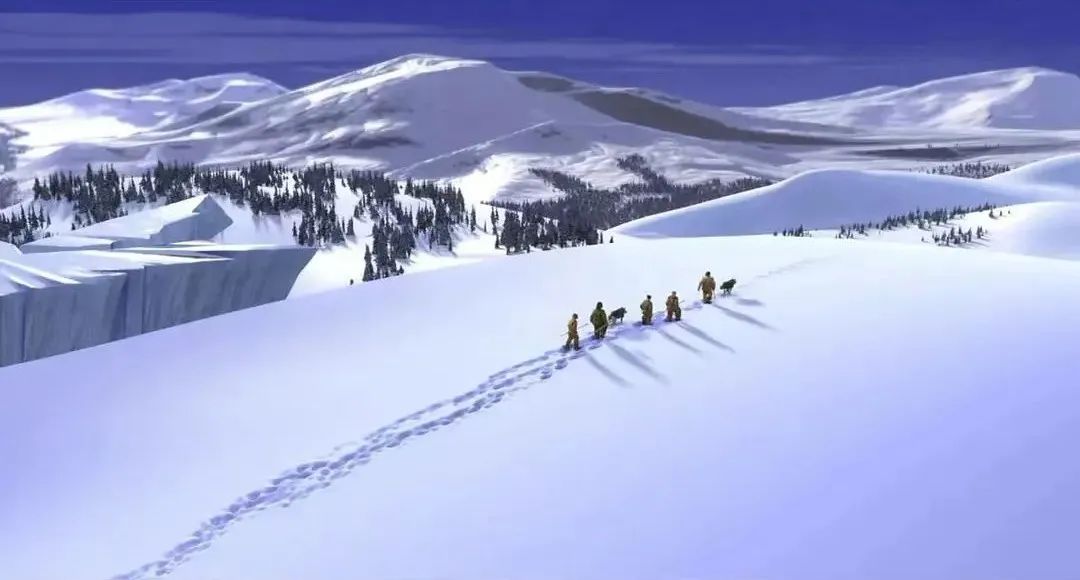 Islands and Lighthouses
Founded in 1987 in Greenwich, Connecticut, USA, Blue Sky Studio is a story about 6 talented young people.
One of the founders, Eugene Troubetzkoy, was a nuclear physicist, the other, Michael Ferraro, was a programmer; the third, Carl Ludwig, an electrical engineer, contributed to the tracking system of the Apollo lunar module.
The other three co-founders are Alison Brown from a marketing background, David Brown from a finance background, and Chris Wedge, an MA in Computer Graphics from The Ohio State University who also went on to become the director of Ice Age.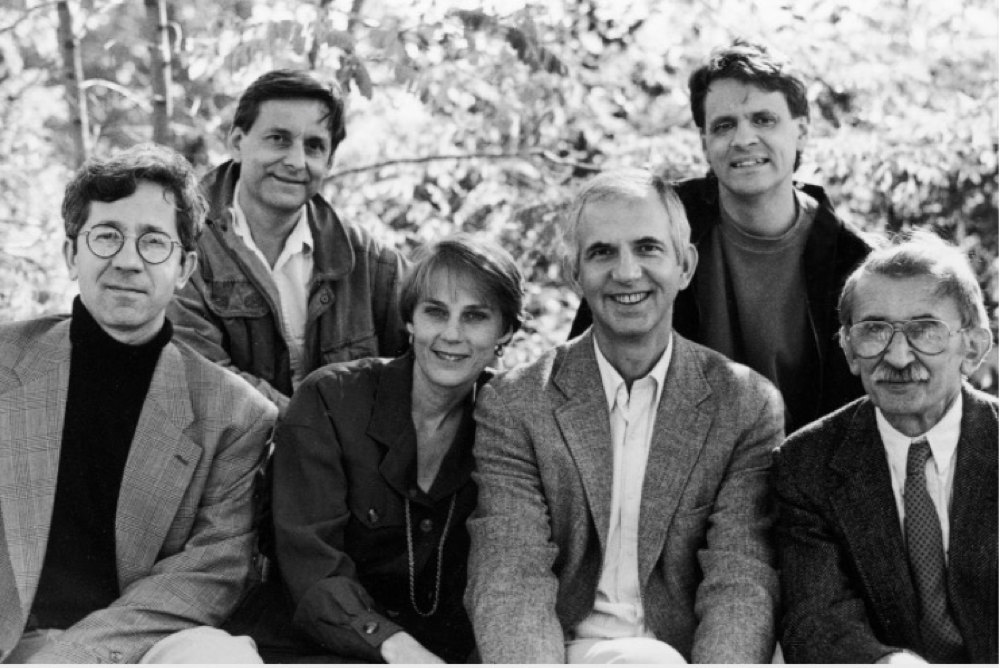 At the beginning of their establishment, they did not make movies for a living, but made CG commercials for movies, TV, and entertainment programs. In terms of 3D animation production, Blue Sky Studio is undoubtedly a pioneer in the field.
How great are they?
In 1992, Blue Sky Studio's ad for Braun's electric shaver was so persuasive that it was disqualified from the award. Because the judges thought it was live action, not computer 3D animation.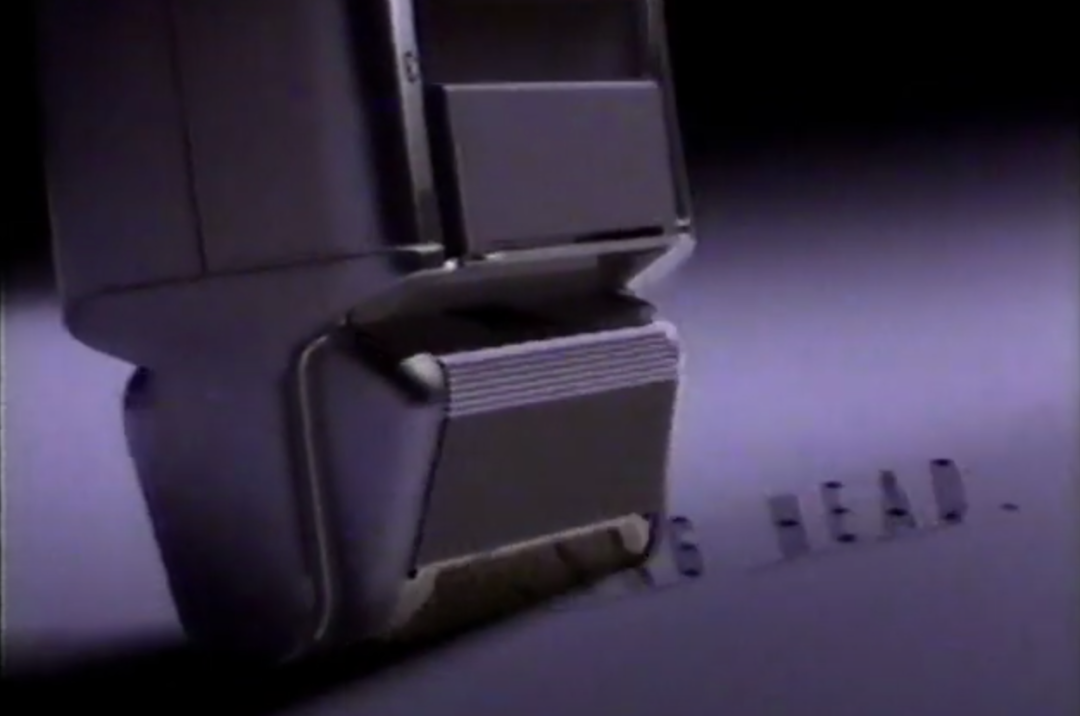 In 1998, they decided to join the animation industry. In the same year, they released a 7-minute animated short "Bunny", which won the 71st Academy Award for Best Animated Short Film in 1999. Since then, the trajectory of Blue Sky Studio has changed.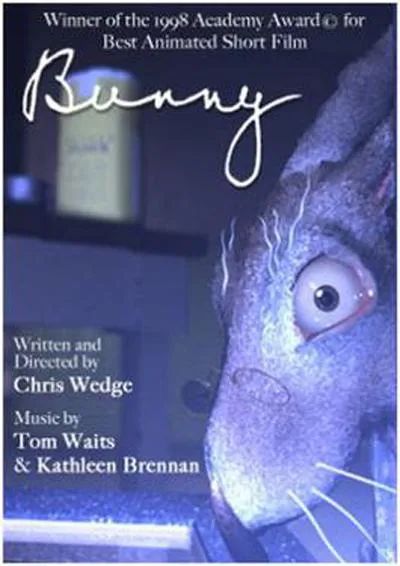 In 1999, Fox officially acquired Blue Sky Studios. In 2002, "Ice Age" hit theaters around the world. From 2000 to 2019, Blue Sky Studios released 13 animated films, as well as numerous short films and TV specials. It grossed more than $5 billion at the box office and was nominated for two Academy Awards for Best Animated Feature.
And it's all made in a modest corporate campus building in Greenwich, Connecticut.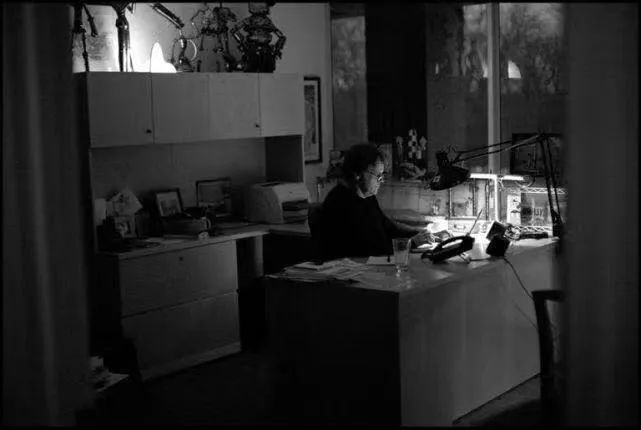 Co-founder of Blue Sky Studio: Chris Wedge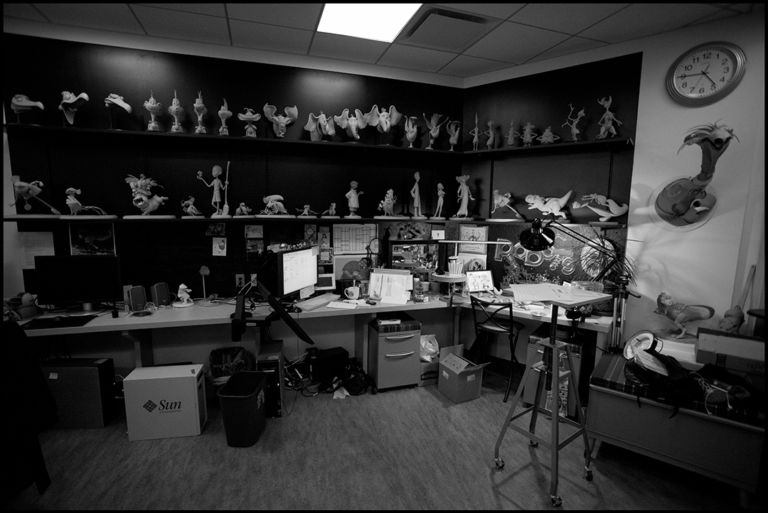 In the American animation industry, the Blue Sky Studio is considered an island.
The Greenwich studio was on a quiet hill, surrounded by trees and open grass, according to Blue Sky Studio employees. People try to go down the mountain with sleds and snowboards in winter. There was a pond outside the gate, and for weeks on end, there was a lone swan inside.
Animation, like all American movies, originated on the East Coast, but at present, almost all animation companies are concentrated on the West Coast. As the only feature film studio on the East Coast, "it's a beacon of hope for many who were born on the East Coast, or went to school on the East Coast."
"It will be forever"
Blue Sky Studio may be the most ideal look for an animation company. A group of talented geniuses from different backgrounds and personalities gather to admire and respect each other, and create one great artwork after another in a happy and passionate atmosphere.
Mike Knapp, the studio's production designer, once said, "It's really rewarding to talk to people I admire, and there aren't many studios like that anymore." Blue Sky is one of the few places where everything is done under one roof. It's kind of like an oasis. I've always been grateful for this.
After the studio disbanded, a former employee posted a commemorative article in the media, "Five Things I'll Miss About Blue Sky Studio." "Here, musicians, bakers, football players, motorcyclists, rock climbers, glassmakers, cheesemakers, security guards with money, hot dog makers, toy collectors, photographers, playing Smash Bros. friends...it will be forever because we helped each other make us who we are today as people, artists and technicians. We are Blue Sky Studios."
Blue Sky Studio is disbanded, the artworks created by the animators will not disappear, and animated films will continue to bring comfort and enlightenment to generations of young people.
At the end of the story, there is good news: the film "Nimona", whose future is uncertain due to the dissolution of the studio, has made its home on Netflix. ND Stevenson, creator of the original Nimona comic, announced on Twitter that the unfinished film had been rescued. "Nimona is a fighter and has some amazing people fighting for her. I'm excited to announce that the movie Nimona is alive and kicking in 2023."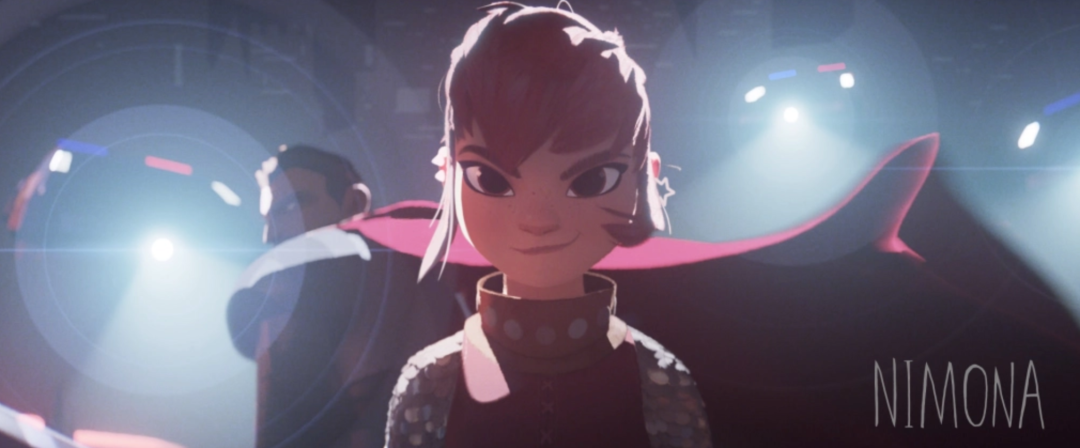 Article Source:WeLens
版权声明:【除原创作品外,本平台所使用的文章、图片、视频及音乐属于原权利人所有,因客观原因,或会存在不当使用的情况,如,部分文章或文章部分引用内容未能及时与原作者取得联系,或作者名称及原始出处标注错误等情况,非恶意侵犯原权利人相关权益,敬请相关权利人谅解并与我们联系及时处理,共同维护良好的网络创作环境,联系邮箱:603971995@qq.com】