Share an old news: At the LIVE AUCTION auction in Tokyo, Japan last year, a seemingly unremarkable work, after a fierce battle, finally set a new record for the day at 7.1 million yuan.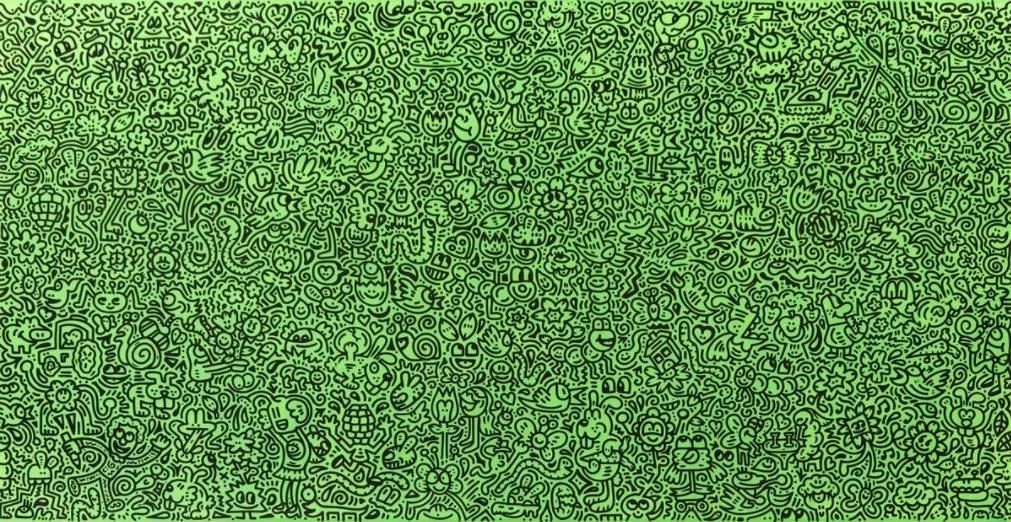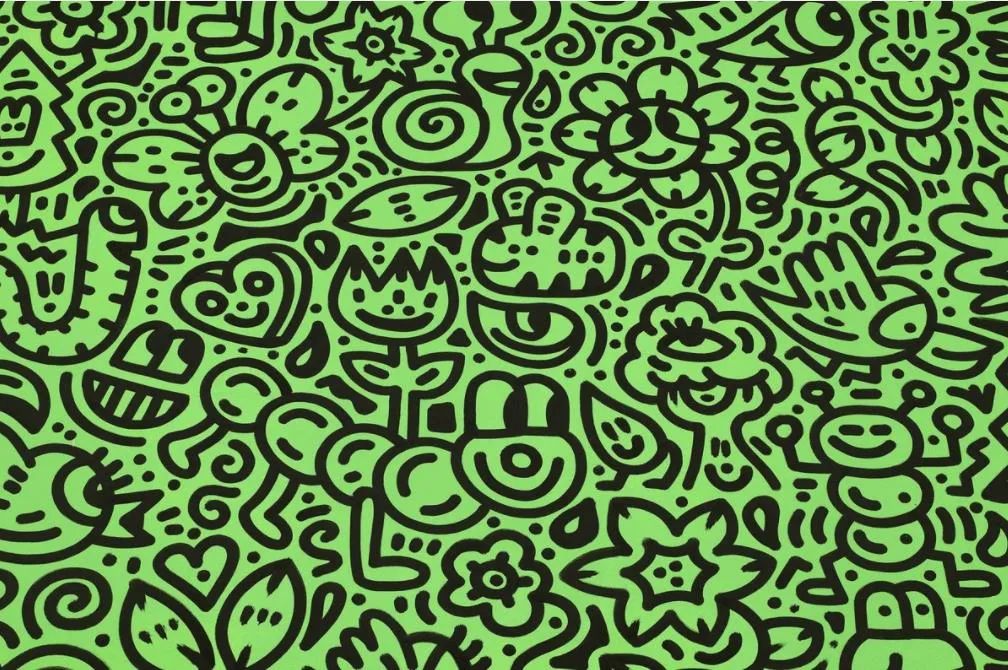 When netizens saw it, they were not calm: Is that so? Why does this "primary school" graffiti completed with only a black marker make collectors so enthusiastic? In fact, the focus is on the mysterious creator behind it. He is an artist and a "mentally ill"...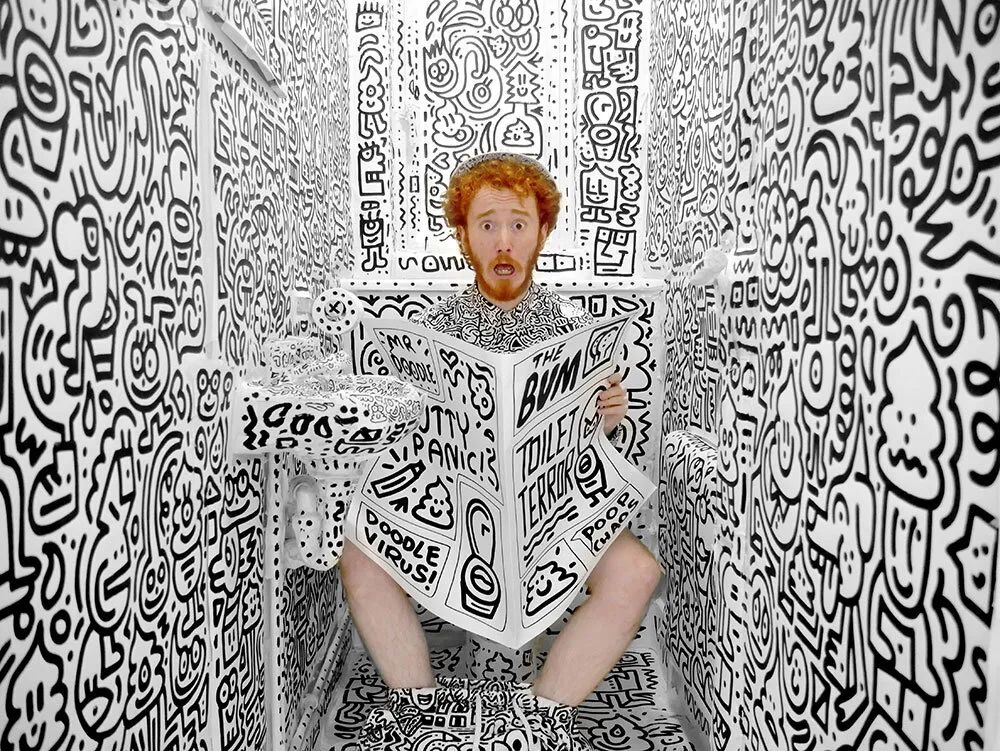 Do not miss the graffiti in any dead corner and become his iconic slogan that is popular all over the world. Feel free to enjoy these: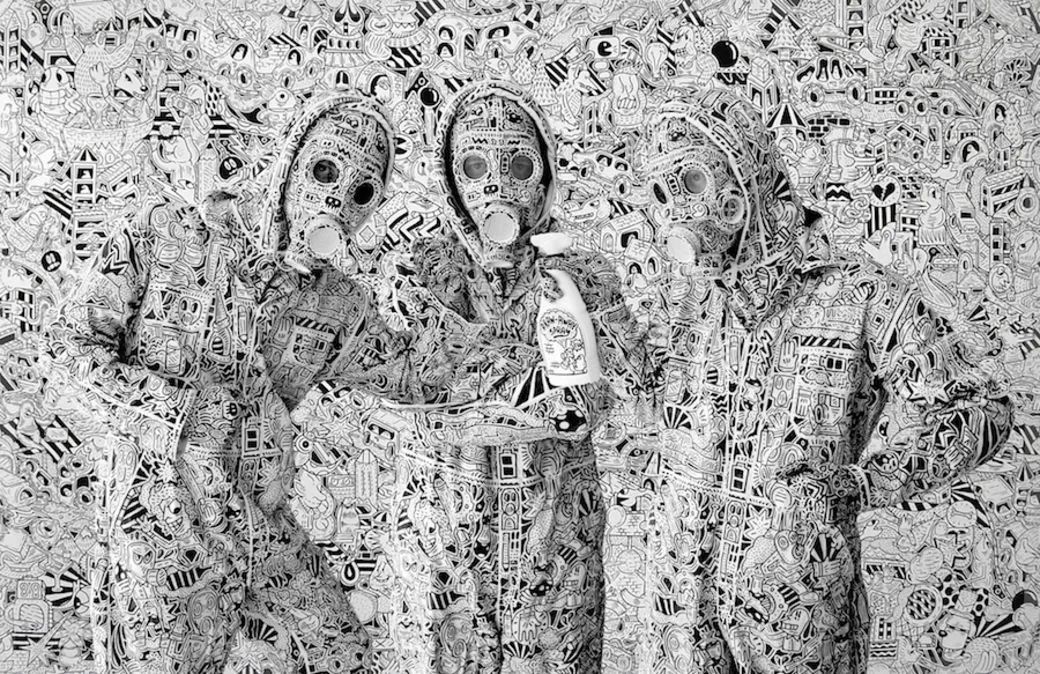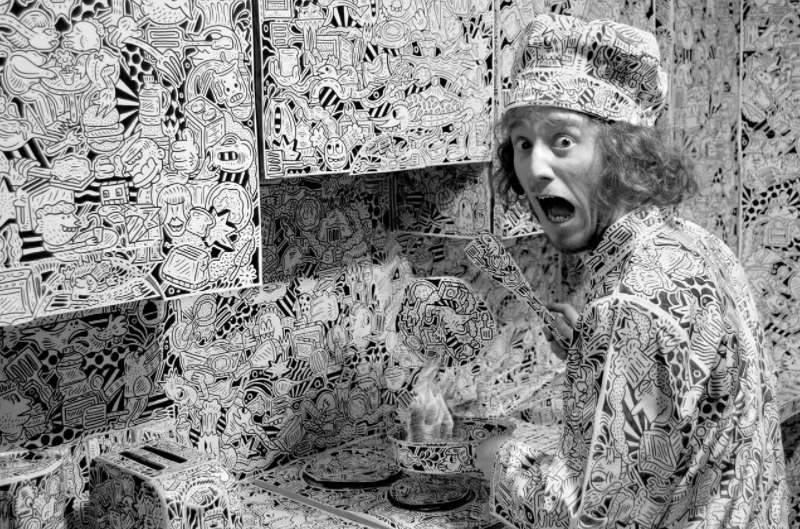 With orange curly hair, clothes and shoes covered in graffiti, he hides in the graffiti background like an invisible man.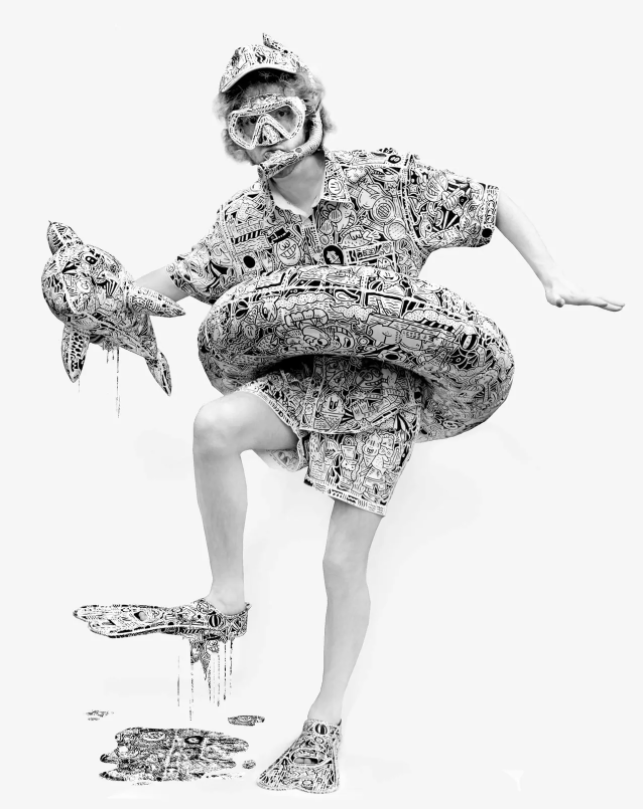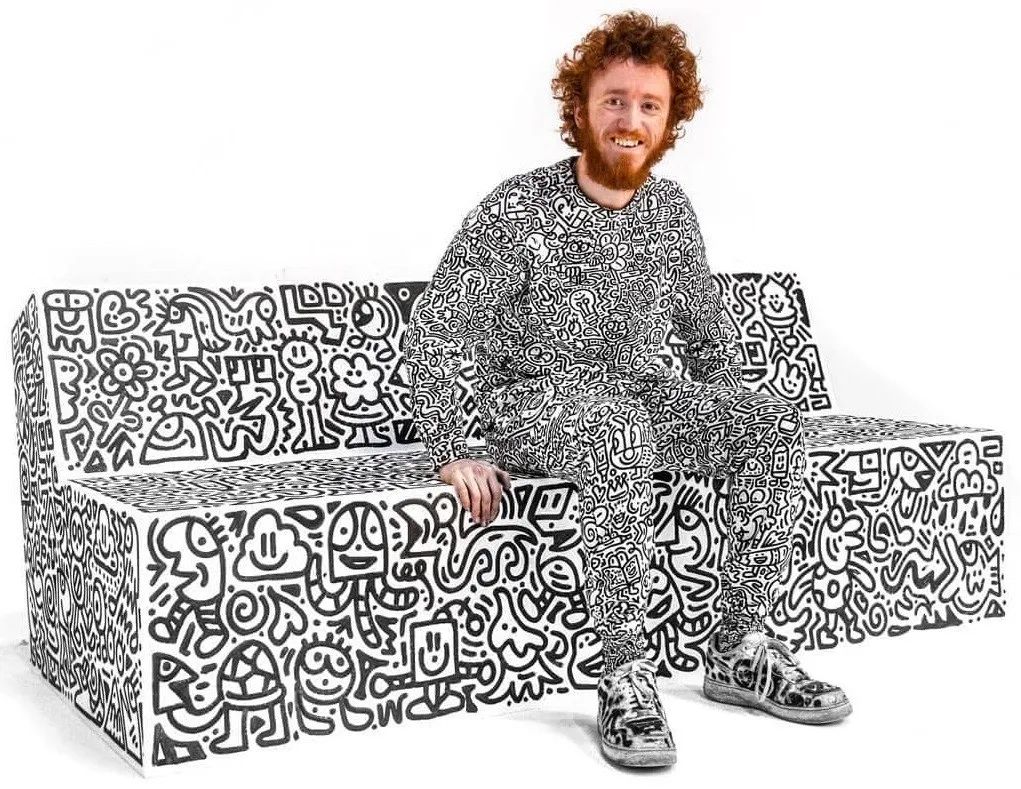 As long as there is a blank space visible to the naked eye, he must pull out the marker and fill it up before he is willing to give up. The "madman" known as the "graffiti virus" is the British graffiti artist - Mr.Doodle.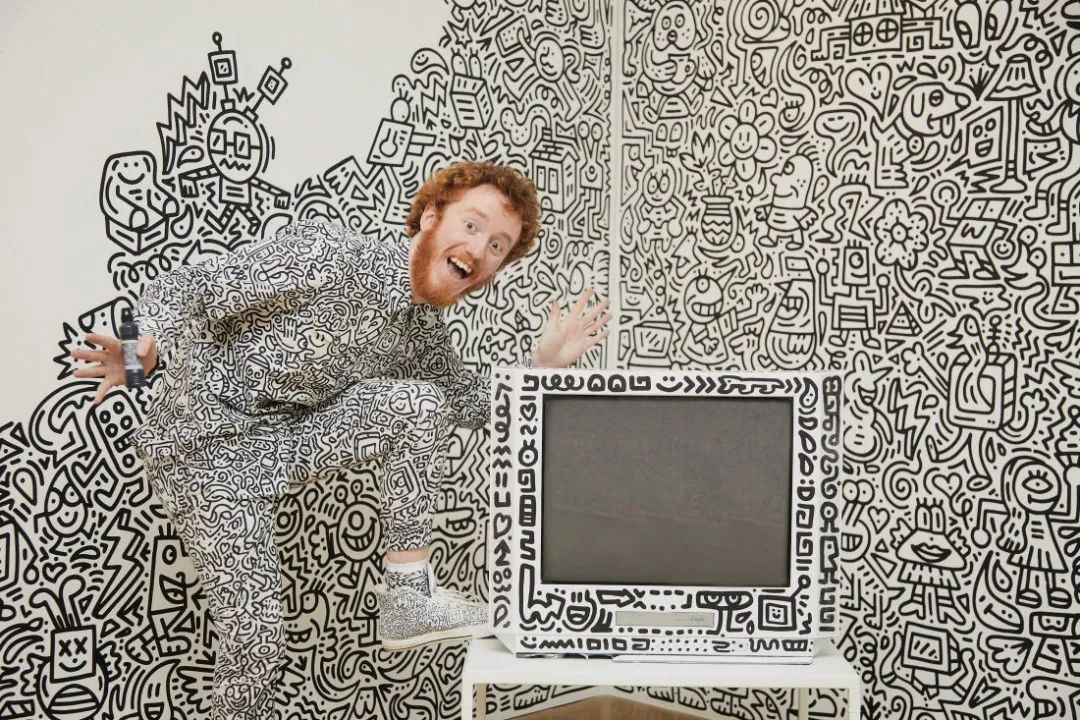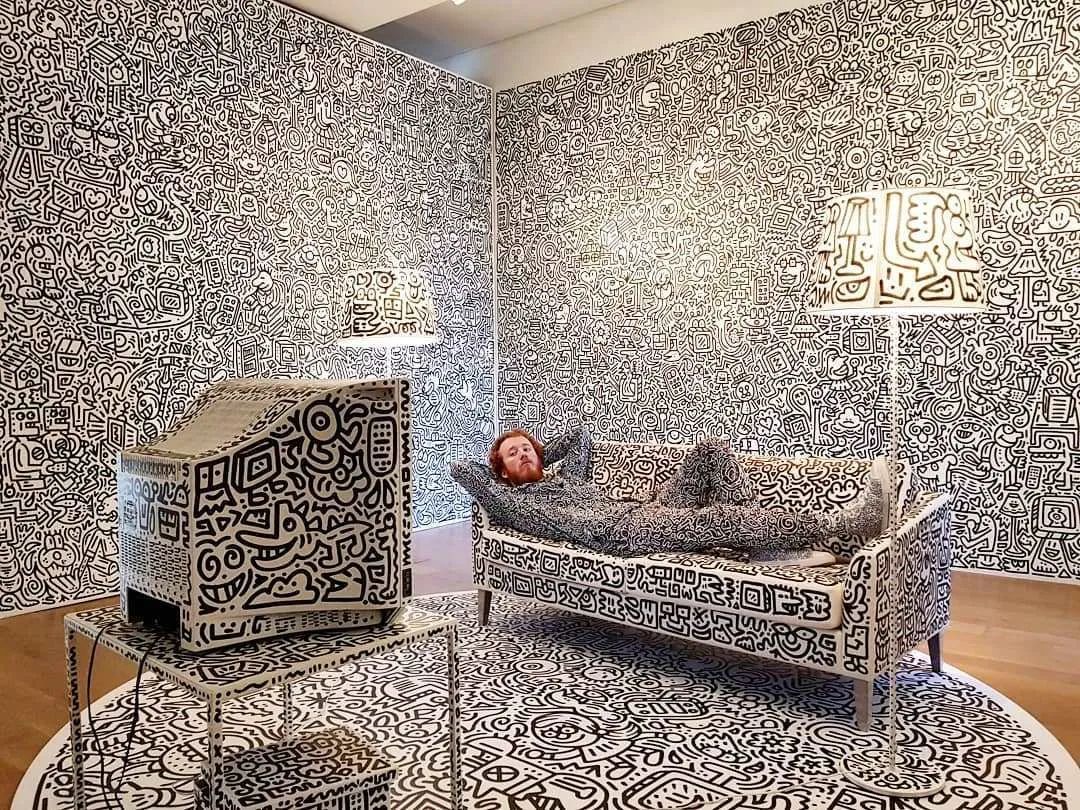 Maybe you want to ask: What art form is Mr.Doodle? The answer is: fill up.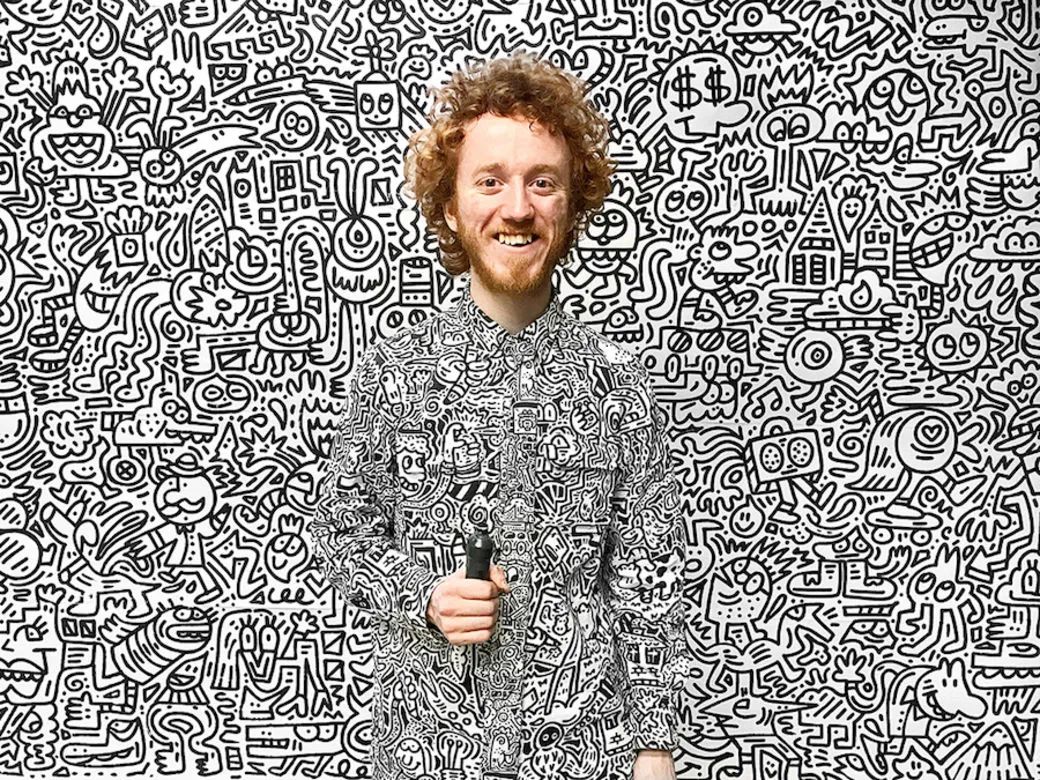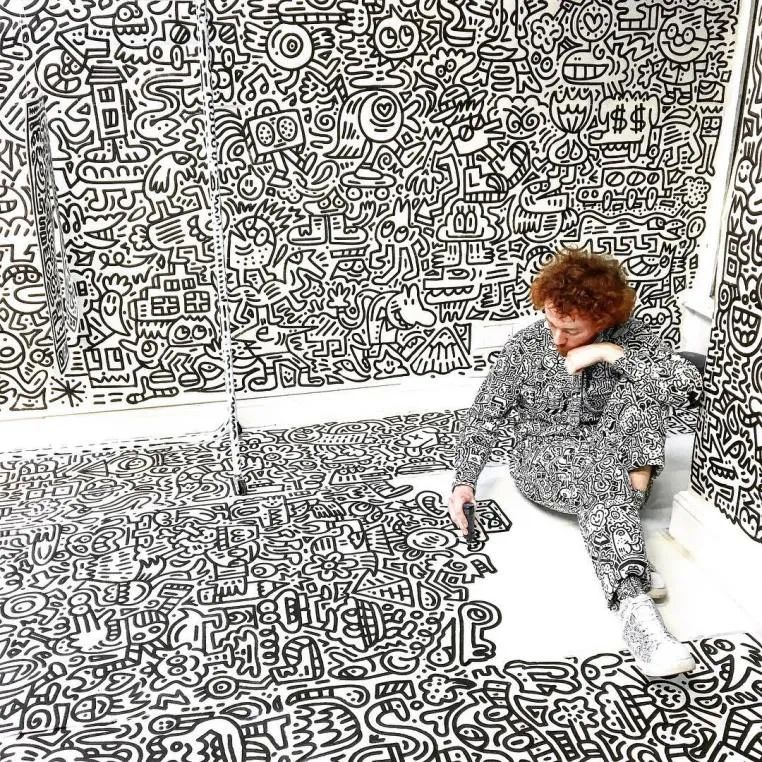 Keep graffiti for 14 hours a day, starting from a blank kt board at home, and then painting to white walls, floors, tables, cars and even chess...
The large-scale graffiti art installations he transformed have received 36 million views and have become popular all over the Internet.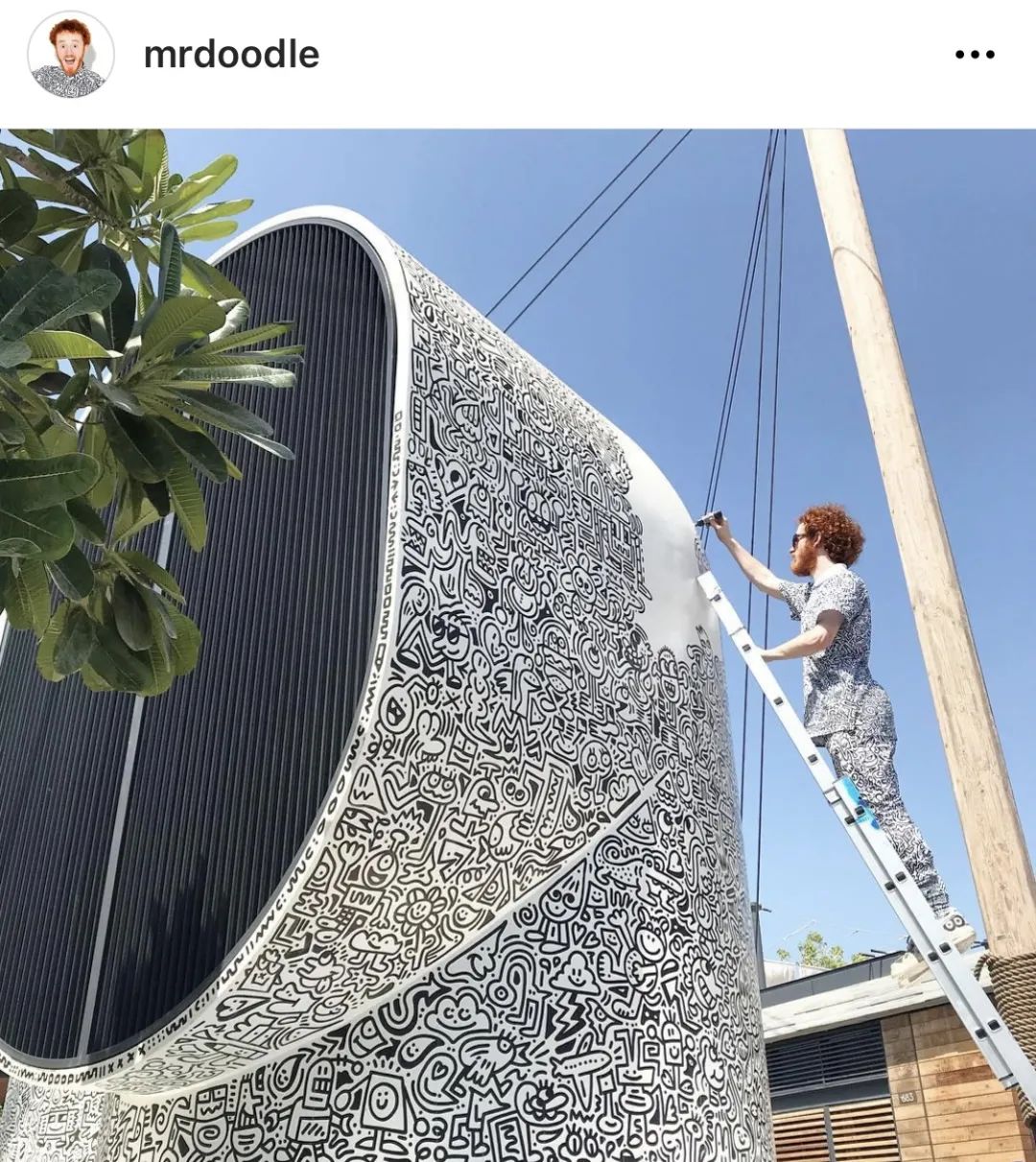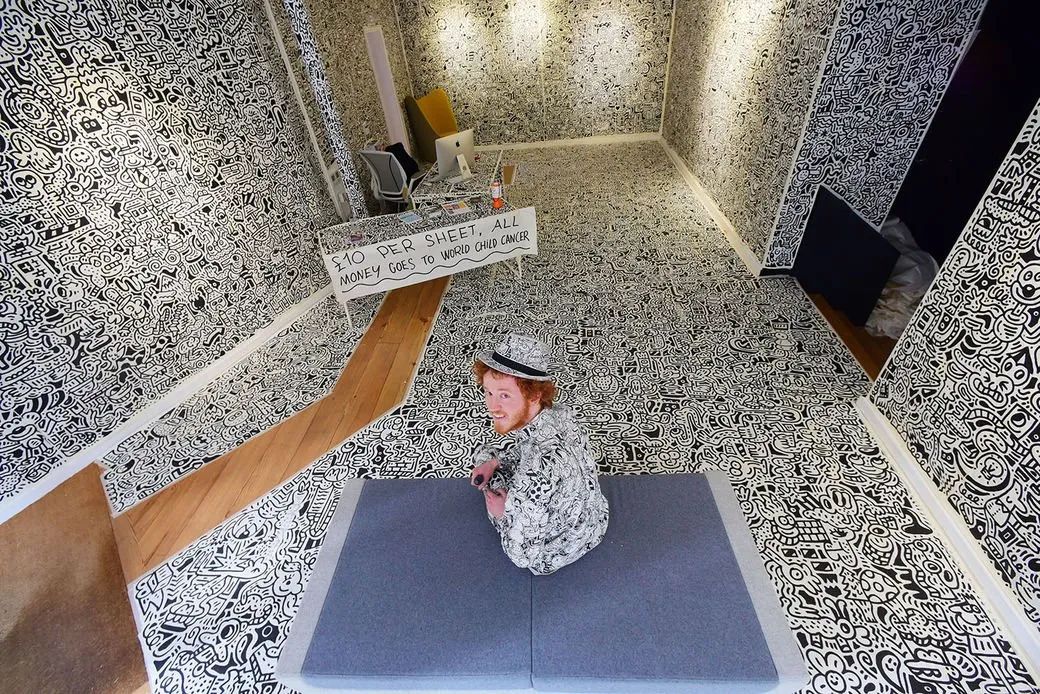 In his world, everything can be graffitied. "My dream is to cover the moon with graffiti!" In fact, the subconscious that sounds crazy was planted in his childhood.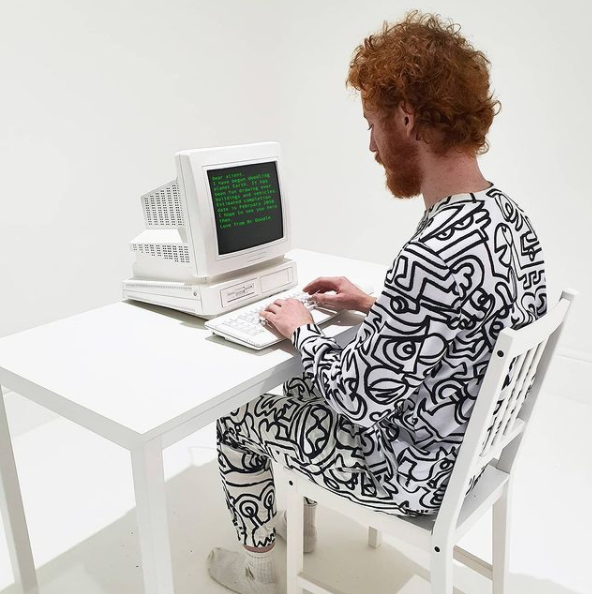 At the age of 2, Doodle began to fall in love with scribbling, as long as the place where his fingers could touch, he filled in the pattern. The mother was terrified and rushed to the hospital. The doctor diagnosed it as: congenital obsessive-compulsive disorder, and only continuous painting can relieve the pain.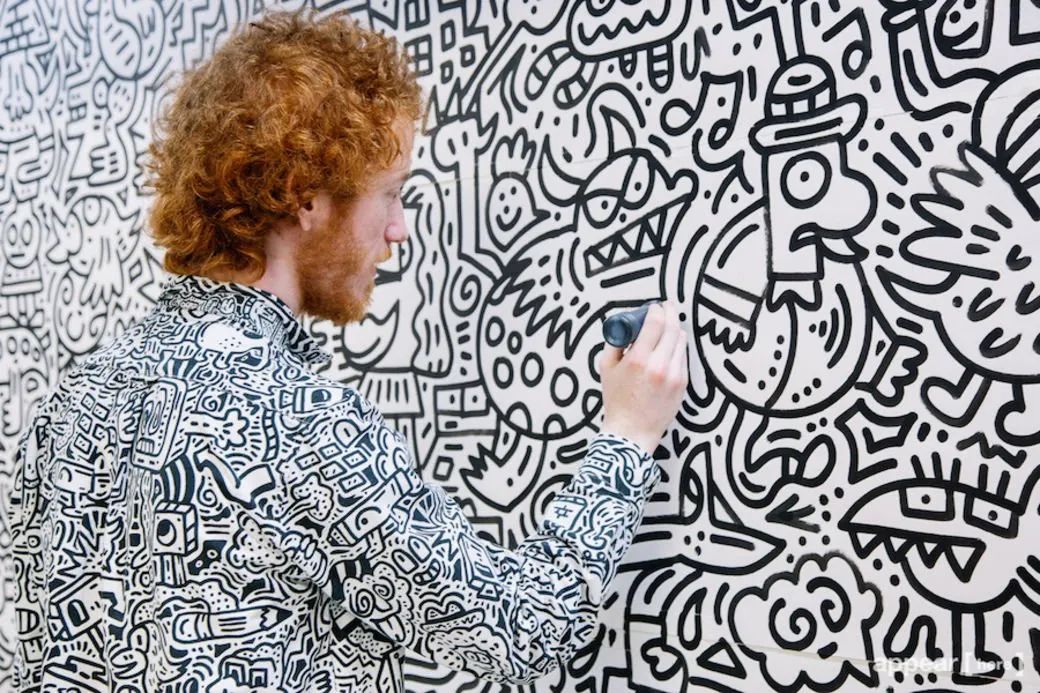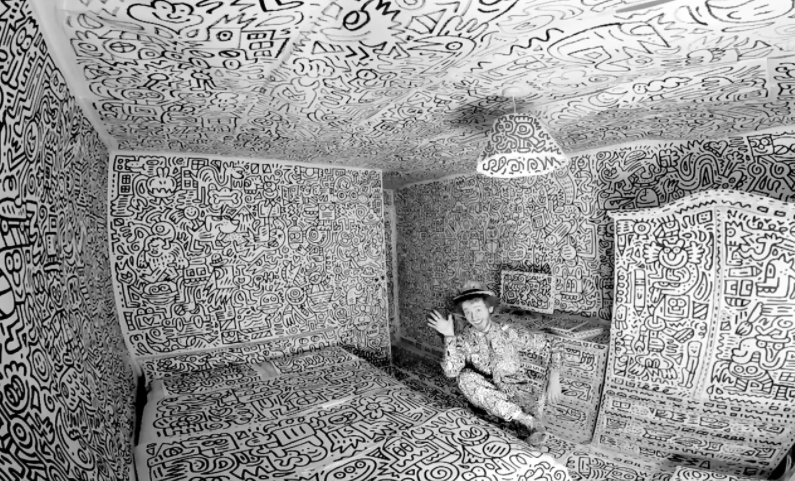 "I have to keep drawing and doodle everything I see."
Once he picks up the brush, it's like being possessed. Once 50 hours without sleep painting the streets of London... in any art form, it's crazy. Because of this, Doodle was sent to a mental hospital.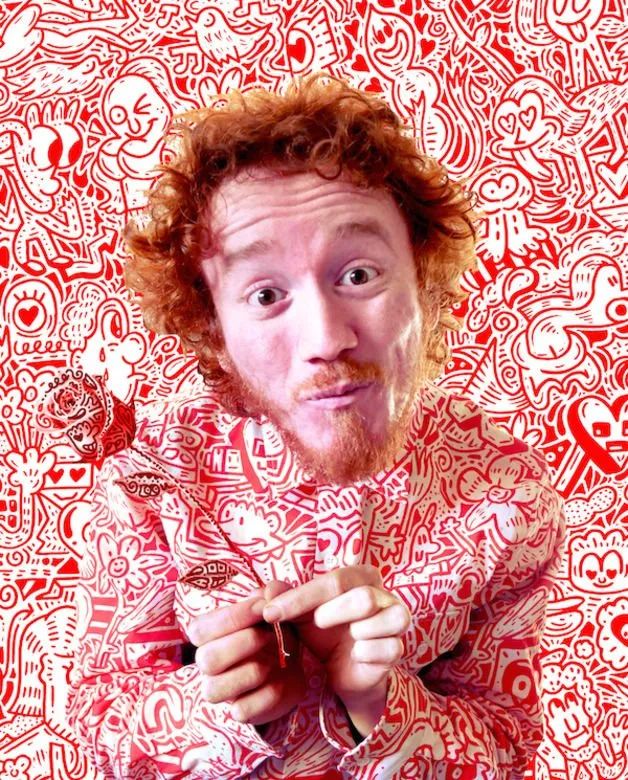 The treatment has isolated him from the world, and the outside world has long since set off an uproar. 2 million online netizens frantically asked: Where did Mr.Doodle go? ! ! Only then did many people realize that this artist, called a "madman", was quietly healing everyone...
Article Source: 名利场艺术
版权声明:【除原创作品外,本平台所使用的文章、图片、视频及音乐属于原权利人所有,因客观原因,或会存在不当使用的情况,如,部分文章或文章部分引用内容未能及时与原作者取得联系,或作者名称及原始出处标注错误等情况,非恶意侵犯原权利人相关权益,敬请相关权利人谅解并与我们联系及时处理,共同维护良好的网络创作环境,联系邮箱:603971995@qq.com】